Court hears plot 'to decapitate Joss Stone with samurai sword and dump her body in a river'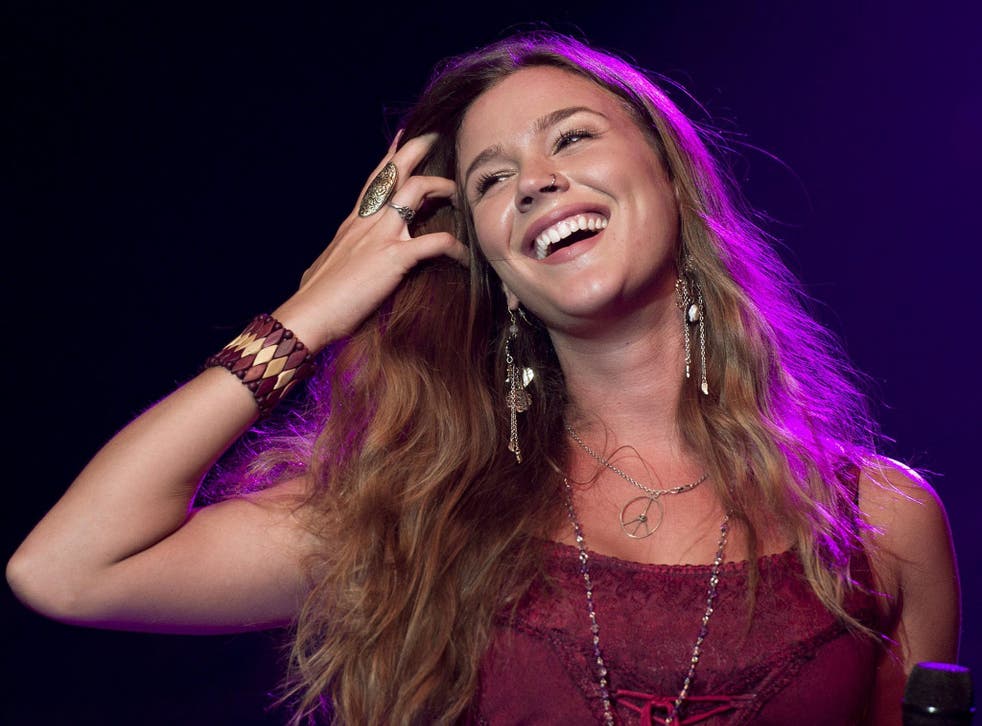 Two men plotted to rob and kill the pop star Joss Stone before dumping her body in a river, a court heard.
Junior Bradshaw and Kevin Liverpool harboured deep hatred for the soul singer, who they referred to as a "corrupt she-devil", it was claimed.
The pair set off from their home in Manchester with a samurai sword, knives, bags and gloves crammed in their Fiat Punto, bound for Miss Stone's address in mid-Devon, Exeter Crown Court heard.
It is claimed that notes found in the defendants' possession showed they intended to decapitate the pop star before planning to dump her body in a river.
They targeted Stone because of her reported £9 million wealth and her links to the Royal Family. The singer had been a guest at Prince William's wedding.
The defendants knew that Stone was at home at the time the attack was planned, the prosecution said.
The alleged murder plot was fraught with problems. The pair were spoken to by police having been involved in a crash on the journey south.
They also asked a postman for directions to Miss Stone's home using a picture of the pop star in an attempt to track her down, the court heard.
The duo had previously gained evidence about one of Miss Stone's former homes, near Cullompton off the M5, after studying a video documentary she made for MTV's Cribs series. They printed Google street maps to find her new address a short distance away, the prosecution allege.
The pair were arrested a few miles from Miss Stone's home, the jury heard.
Bradshaw, 32, and Liverpool, 35, deny charges of conspiracy to murder, conspiracy to cause grievous bodily harm and conspiracy to rob, in 2011.
Liverpool hoped to use money he stole during the robbery to pay off his fines, the jury was told.
Opening the case at Exeter Crown Court, prosecutor Simon Morgan QC told the jury of 10 men and two women: "This case is about a decision by a group of individuals, of which these defendants are two, to rob and kill Joss Stone. They got a car, they collected their weapons of choice, and they made their way from Manchester to a short distance from Joss Stone's house."
Register for free to continue reading
Registration is a free and easy way to support our truly independent journalism
By registering, you will also enjoy limited access to Premium articles, exclusive newsletters, commenting, and virtual events with our leading journalists
Already have an account? sign in
Register for free to continue reading
Registration is a free and easy way to support our truly independent journalism
By registering, you will also enjoy limited access to Premium articles, exclusive newsletters, commenting, and virtual events with our leading journalists
Already have an account? sign in