Court rejects claims that extraditing Abu Hamza to the US would breach his human rights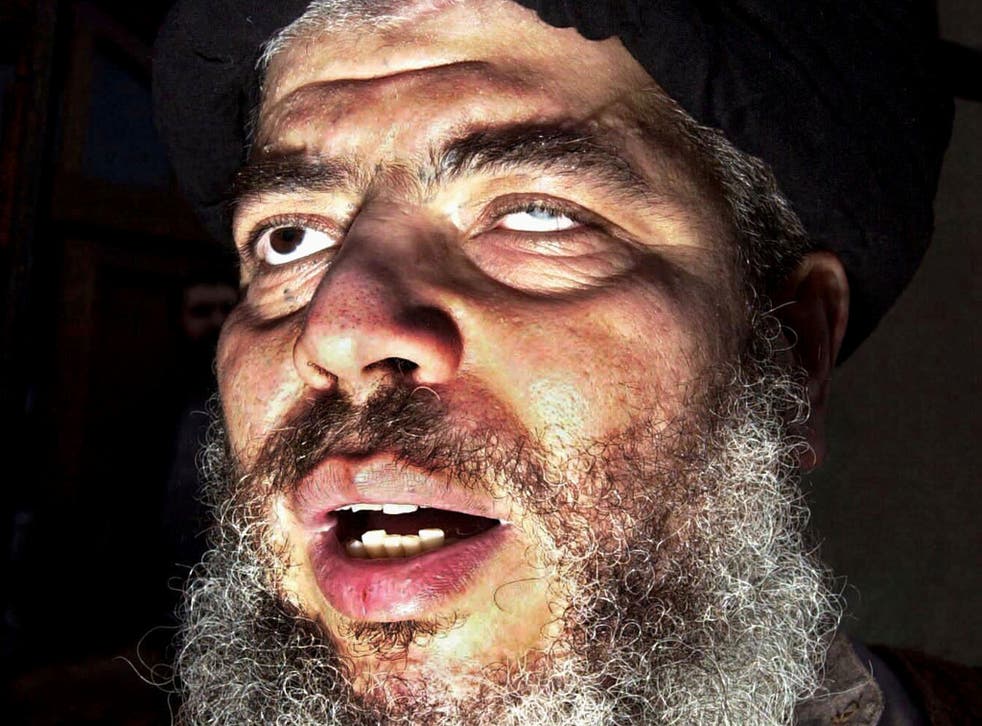 Radical Islamic preacher Abu Hamza and four other terrorism suspects can be lawfully extradited to the USA, human rights judges ruled today.
Strasbourg's European Court of Human Rights unanimously rejected claims that Hamza, Babar Ahmad, Syed Tahla Ahsan, Adel Abdul Bary and Khaled Al-Fawwaz could face prison conditions and jail terms which would expose them to "torture or inhuman or degrading treatment or punishment".
The verdict stated that "detention conditions and length of sentences of five alleged terrorists would not amount to ill-treatment if they were extradited to the USA".
It emphasised that today's ruling will not become final for another three months, and only if the men do not launch a further appeal.
Hamza, who controlled Finsbury Park Mosque from 1996 until his dismissal in 2003, leading him to preach his message of violent jihad outside the mosque's gates, is currently serving a seven year prison sentence for soliciting to murder and inciting racial hatred.
He has been charged in America with 11 different counts of criminal conduct related to the taking of 16 hostages in Yemen in 1998, advocating violent jihad in Afghanistan in 2001 and conspiring to establish a jihad training camp in Bly, Oregon, between June 2000 and December 2001.
36-year-old Babar Ahmed is an alleged terrorism fundraiser who has been held in a UK prison without trial for the last eight years. He and Seyla Talha Ahsan are accused of various offences, including providing support to terrorists and conspiracy to kill, kidnap, maim or injure persons or damage property in a foreign country
Khaled Al-Fawwaz and Adel Abdul Bary were indicted alongside Osama bin Laden and 20 others for their alleged involvement in, or support for, the bombing of US embassies in Nairobi and Dar es Salaam in 1998. Al-Fawwaz has been charged with more than 269 counts of murder.
The case of a sixth man, Haroon Rashid Aswat, was adjourned until a further hearing "as it required further submissions... on the relevance of his schizophrenia and detention at Broadmoor Hospital to his complaint concerning detention at ADX". Aswat was indicted as Hamza's "co-conspirator".
Home Secretary Theresa May welcomed today's ruling saying the Government "will work to ensure that the suspects are handed over to the US authorities as quickly as possible".
On the basis of the American extradition warrants, the six men were arrested in the UK and held pending extradition, which they all separately contested. Their requests to appeal to the House of Lords and the Supreme Court were also rejected.
The European Court of Human Rights judges said that, having considered all evidence including "specifically prepared" statements by officials at ADX Florence as well as letters from the US Department of Justice, "the court held that conditions at ADX would not amount to ill-treatment".
The judgment went on: "In particular, not all inmates convicted of international terrorism were housed at ADX and, even if they were, sufficient procedural safeguards were in place, such as holding a hearing before deciding on such a transfer.
"Furthermore, if the transfer process had been unsatisfactory, there was the possibility of bringing a claim to both the Federal Bureau of Prisons' administrative remedy programme and the US federal courts."
On the jail's "restrictive conditions and lack of human contact", the judges said: "The court found that, if the applicants were convicted as charged, the US authorities would be justified in considering them a significant security risk and in imposing strict limitations on their ability to communicate with the outside world.
"Besides, ADX inmates - although confined to their cells for the vast majority of the time - were provided with services and activities (television, radio, newspapers, books, hobby and craft items, telephone calls, social visits, correspondence with families, group prayer) which went beyond what was provided in most prisons in Europe."
The ruling said that of the 252 inmates in ADX, 89 are in the prison's "stepdown programme". The judges said this showed that the five men, if convicted and transferred to ADX, "would have a real possibility under such a programme of moving through different levels of contact with others until being suitable for transfer to a normal prison".
On the subject of mental health problems, the verdict said psychiatric services would be available for them at ADX, adding that the issue had not prevented Ahmad, Ahsan and Bary from being detained in high-security prisons in the UK.
The court noted that "the United States authorities would consider Abu Hamza's detention at ADX impossible because of his disabilities (particularly the amputation of his forearms)".
The judges acknowledged that, in America, Bary faced 269 sentences of life imprisonment without the possibility of parole, while Ahmad, Ahsan, Hamza and Al-Fawwaz faced "discretionary" life sentences.
The judges said: "Having regard to the seriousness of the offences in question, the court did not consider that these sentences were grossly disproportionate or amounted to inhuman or degrading treatment. There would therefore be no violation of Article 3 in the case of any of these five applicants if they were extradited, convicted and given life sentences."
Register for free to continue reading
Registration is a free and easy way to support our truly independent journalism
By registering, you will also enjoy limited access to Premium articles, exclusive newsletters, commenting, and virtual events with our leading journalists
Already have an account? sign in