Cuts in forensics teams damages fight against crime, survey finds
Leicestershire police was found to have 50 scientific services staff against 86 in 2010, while Northumbria was down from 76 to 52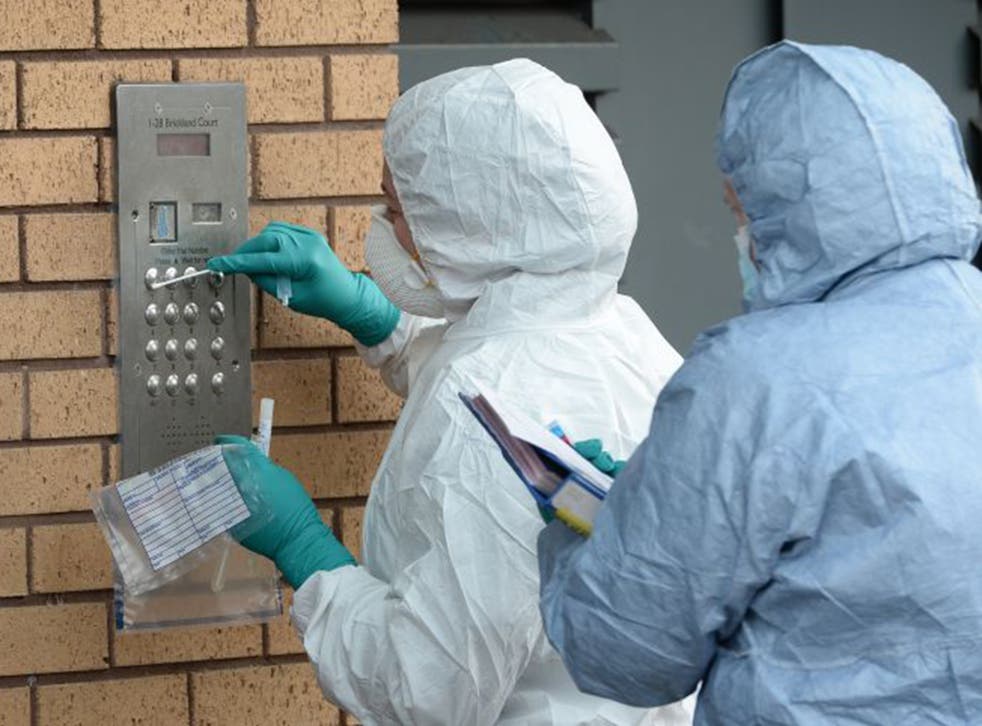 Teams that sweep crime scenes for DNA or fingerprints have been cut by 18 per cent since 2010, threatening the effectiveness of the fight against crime, according to a report by Unison, the union which represents many forensics staff.
The union's survey suggests some forces have seen scientific services staff, which include the likes of footwear experts and lab staff, chopped by 40 per cent since 2010. Leicestershire police was found to have 50 scientific services staff against 86 in 2010, while Northumbria was down from 76 to 52.
Ben Priestley, Unison's national officer on justice, said: "Staff are experiencing huge frustration that they are unable to do their jobs properly." One respondent said: "Job cuts caused a change in shift patterns which ultimately meant we miss many jobs after 6pm."
A Home Office spokeswoman said the cuts were "challenging" but "there is no question that the police will still have the resources to do their important work".
Register for free to continue reading
Registration is a free and easy way to support our truly independent journalism
By registering, you will also enjoy limited access to Premium articles, exclusive newsletters, commenting, and virtual events with our leading journalists
Already have an account? sign in