Cyber jihadi with James Bond-style USB cufflinks jailed for eight years over online terror hub
Samata Ullah, 34, found guilty at Old Bailey of masterminding 'one-stop shop for terrorists' from Cardiff bedroom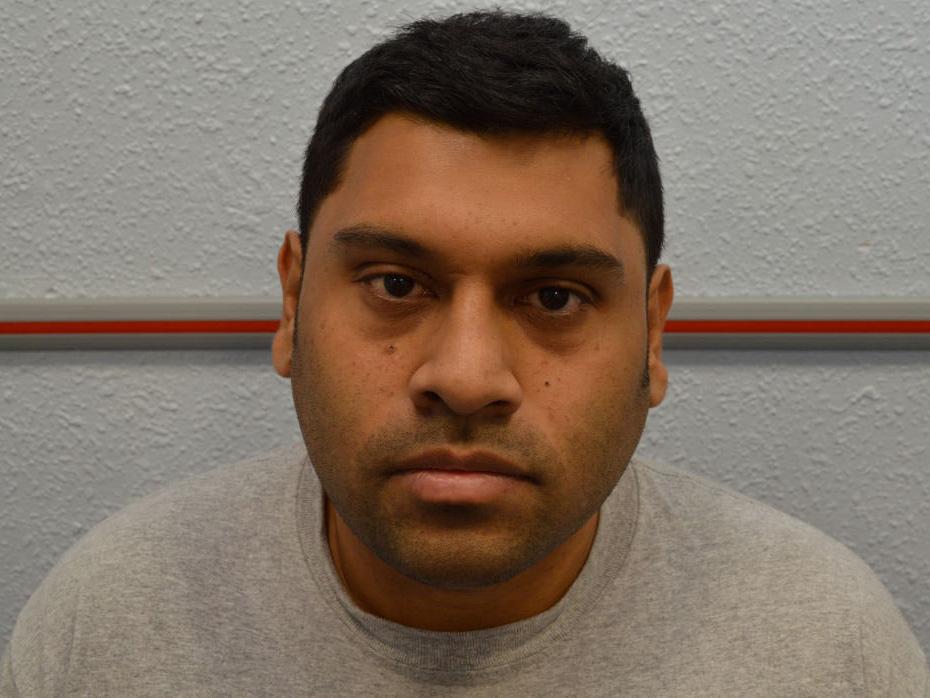 A cyber jihadi who hid his support for Isis on a James Bond-style cufflink as he created an online hub of information for terrorists all over the world has been jailed for eight years.
Samata Ullah, 34, created a "one-stop shop" for terrorists from his bedroom in Cardiff, offering a range of guidance on how to stay one step ahead of police and security services.
At the time of his arrest in the city on 22 September last year, he had USB cufflinks with a Linux operating system loaded on it and a hoard of extremist data including 15 copies of the Isis propaganda magazine Dabiq.
The court heard he had advised others not to store incriminating information on computers and recommended using USB sticks to keep it away from "the prying eyes of authorities".
Ullah was jailed at the Old Bailey after he admitted five terror offences, including membership of Isis, training and preparation of terrorist acts.
He was handed an extended sentence of eight years in jail with a further five years on extended licence.
Commander Dean Haydon, head of the Metropolitan Police's counter-terrorism command SO15, said: "It is the first time we have seen anything on this scale.
"He had set up a self-help library for terrorists around the world and they were using his library.
"There was guidance on encryption, ways to avoid detection from police and security services, expert tuition around missile systems and a vast amount of propaganda.
"He was self-taught. He has accessed it online himself and compiled a lot of material and put it into his own library. He has created a one-stop shop for terrorists.
"In my view he was a very dangerous individual although he was operating from his bedroom.
"We know Daesh were using that material to both seek guidance and instruction."
Brian Altman QC told the court: "The prosecution says this defendant represents a new and dangerous breed of terrorist, a cyber terrorist.
"He deployed his not inconsiderable self-taught computer skills to further the cause of terrorism and in particular Islamic State, which we say he not merely professed to belong to but in fact belonged in terms of membership and ideological affiliation, all [of which] he did from the relative safety of his bedroom in Cardiff, where he lived alone.
"From the bedroom of that address, he busied himself assisting others in Isis and others who shared their mindset in keeping their actions secret."
British counter-terrorism police had tracked him down after being passed intelligence by the FBI, who had been handed the information from authorities in Kenya, who had arrested another man.
Divorced loner Ullah, who has been diagnosed with autism, was in regular contact with the man via encrypted Telegram chats in which he vowed to use his special skills to help in the Isis campaign.
He told him he would take "whatever advice and knowledge I have and contribute it to the Caliphate", the court heard.
From December 2015, he had provided instructional videos on how to secure sensitive data and remain anonymous online with the use of the Tor programme and PGP (Pretty Good Privacy) encryption.
In the videos, his voice was modified to avoid detection and he wore woolly gloves to disguise his skin tone, Mr Altman said.
He developed a website on computer hacking and kept numerous extremist documents and videos on electronic devices at his Cardiff home.
In all, officers seized 150 devices and trawled through eight terabytes of data, the equivalent of 2.2 million copies of the ebook of War And Peace.
They also found Ullah had hijacked 30 dormant Twitter handles and had 50 email addresses and nine phone numbers.
Ullah admitted researching ZeroNet and developing a version of his blog website using the decentralised internet-like peer-to-peer network.
He also pleaded guilty to having a book entitled Air Force Manual AFM 52-31: Guided Missiles Fundamentals and an electronic PDF version of Advances In Missile Guidance, Control And Estimation for terrorist purposes.
The court heard how Ullah lived alone just around the corner from his mother and sister in Cardiff.
In August last year, he had got a job in the Legal and General pensions department in Cardiff but left before his training was complete on 12 September after being warned about his performance.
Mr Altman told the court that the Crown disputed the suggestion that his activities were "part of a fantasy life".
Sue Hemming, of the CPS, said: "Left unchecked, the actions of Samata Ullah could well have helped others carry out further terrorist attacks either in the UK or abroad.
"Ullah wrongly assumed he could hide behind the perceived anonymity of the online world to help the planning of terrorist attacks.
"However, prosecutors worked with police to build a strong case that left Ullah with little option but to admit to his offending."
PA