Dalian Atkinson shot with stun gun 'three or four times' as he lay on the ground, claim eyewitness
Mr Atkinson apparently stumbled towards officers in a non-threatening manner, who warned they would shoot unless he stopped
Monday 15 August 2016 19:43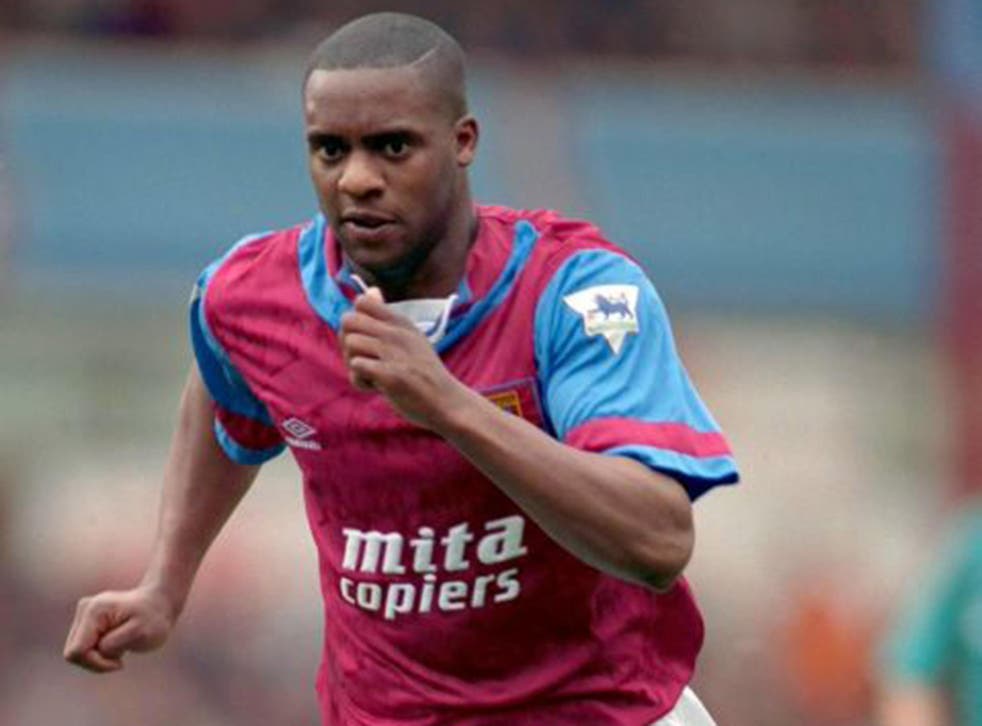 Dalian Atkinson was shot three or four times as he lay on the ground, according to eyewitnesses.
The 48-year-old former Aston Villa footballer was apparently banging on the door of his father's home before police were called.
Officers arrived at 1.30am to the home in Telford, Shropshire, before deploying a stun gun 'multiple times' before he suffered a cardiac arrest and died at 3am, according to witness accounts.
Mr Atkinson is said to have stumbled towards officers in a non-threatning manner, who warned they would fire unless he stopped.
Paula Quinn, who lives in a first-floor flat near the Atkinson property in Trench, told the BBC: "They were shouting and kicking so much all I could hear were the boots hitting him.
"And then the officer who released the Taser stepped back while the other officer still continued to kick and then I could hear him shout to the other officer that was still kicking, 'Back off, back off, back off.'
"And then the officer with the Taser asked the gentleman to put his hands behind his back and did so probably two or three times and reactivated the Taser another four or five times after that."
It has been claimed that Mr Atkinson had been suffering health issues and was battling kidney problems and a weak heart.
Speaking near where his uncle was hit with the stun gun, Fabian Atkinson said: "He had some health issues that he was trying to get through and that's why his heart was weak.
"When a Taser is deployed, as soon as a Taser is deployed, they need to automatically call an ambulance. How do they know the health of the guy or the girl that they are affecting?"
UK news in pictures

Show all 50
Deborah Coles, director of Inquest, a charity that supports families bereaved by deaths in custody, said there will be particular concern over the latest incident because Mr Atkinson was black.
"There's a lot of disquiet over the disproportionate number of people from BME (black and minority ethnic) communities who are dying at the hands of the police. This will understandably raise questions about whether the use of the Taser was proportionate in the circumstances.
"The risks are not fully understood. It's vital that the death is subject to the highest scrutiny to establish why it was used."
The police watchdog, the Independent Police Complains Commission, has confirmed it will examine the 'use of force'
Register for free to continue reading
Registration is a free and easy way to support our truly independent journalism
By registering, you will also enjoy limited access to Premium articles, exclusive newsletters, commenting, and virtual events with our leading journalists
Already have an account? sign in
Register for free to continue reading
Registration is a free and easy way to support our truly independent journalism
By registering, you will also enjoy limited access to Premium articles, exclusive newsletters, commenting, and virtual events with our leading journalists
Already have an account? sign in