Dangerous fugitive prisoner Ivan Leach could be in London, warn police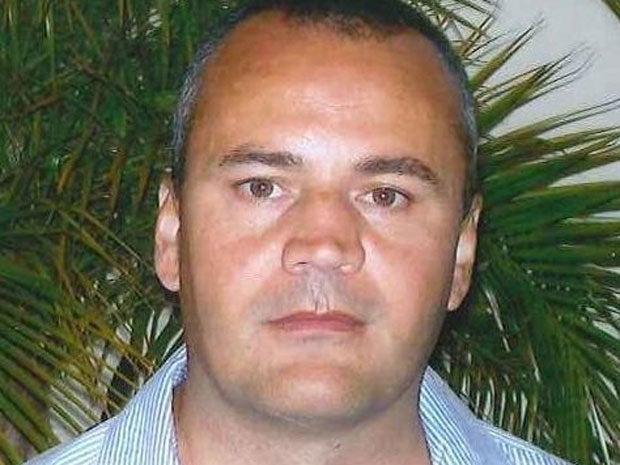 A dangerous fugitive suspected of committing a rape while on the run may have travelled to London.
Offender Ivan Leach escaped from North Sea Camp open prison in Boston, Lincolnshire, early last month.
Forces across the UK have been involved in the hunt for the 47-year-old, who is also known as Lee Cyrus.
Leach, from Preston, Lancashire, was jailed in 2005 for robbing a 90-year-old woman in her home in the city.
He was given a life sentence with a minimum tariff of five years. He also has convictions for burglary and robbery and assault.
The absconder has been linked to a sex attack in Scotland since he escaped from prison.
On October 15 a woman was woken and raped by an intruder in her home in Perth. The following day a mattress was stolen from the victim's home before the attack was reported to police.
Tayside Police said Leach is known to have been in the force area since he escaped, and Lancashire Police now say they have information that Leach caught a bus from Nottingham to London on October 20.
Officers are travelling to the capital to investigate the lead and distribute wanted posters.
Detective Superintendent Paul Withers said: "We are continuing to liaise with a number of other forces across England and Scotland and have a huge number of resources dedicated to tracking him down but we also need the public's help.
"I want to reassure people that we follow up every potential sighting of him so I'd urge people to call police if you think you see him or know of his current whereabouts."
The last confirmed sighting of Leach came from CCTV footage which showed him at a Barclays Bank cash machine in Nottingham city centre at 11.13am on Saturday October 20.
Police have received more than 100 possible sightings since Leach failed to return from day release on October 9.
Mr Withers called on the fugitive to give himself up.
He said: "I would like to warn anyone who may be harbouring him that if they know where he is, and they fail to notify police, action will be taken against them.
"At the same time, I would appeal directly to Leach, wherever he is, to hand himself in.
"Police forces across the UK are alert to the fact that he has absconded and given the publicity of the past weeks, his face is now well known within communities across England and Scotland."
Officers have warned that Leach should not be approached under any circumstances.
He is described as white, around 5ft 11ins, of stocky build, with cropped hair and hazel eyes.
He has a distinctive scar on his top lip under his nose and two tattoos - the name Annette on his left bicep and the figure of a barbarian woman on the back of his right shoulder blade.
PA