Dave Lee Travis is latest held over sex abuse allegations in Savile inquiry
Police say the number of victims identified by the investigation now stands at 450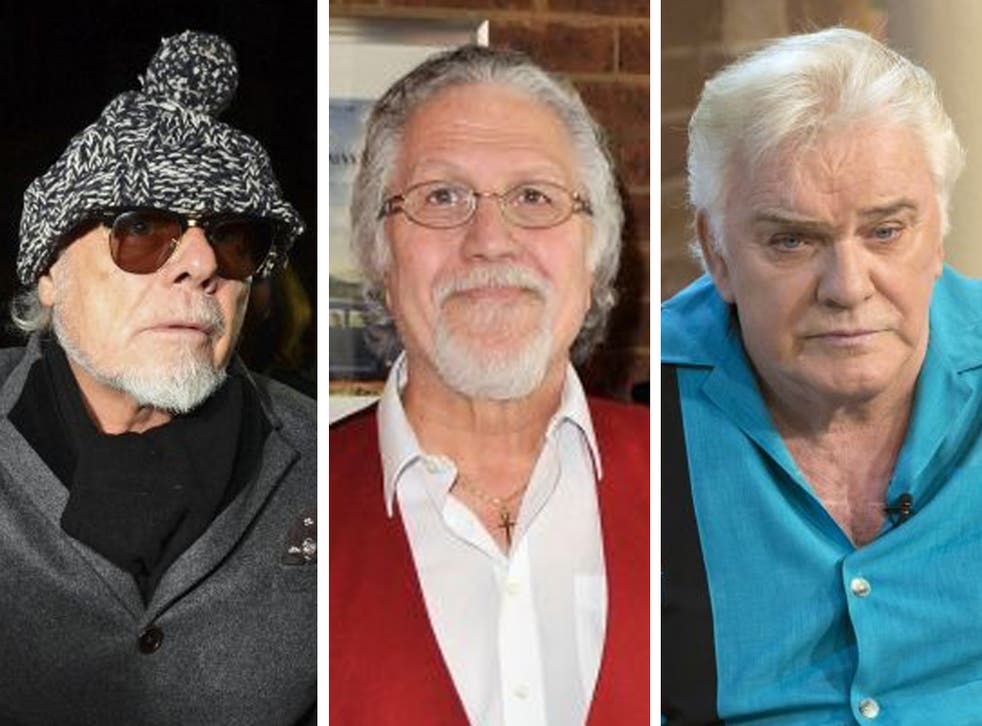 Another major BBC figure of the last generation, Dave Lee Travis, was arrested today in connection with alleged sexual offences by detectives investigating a welter of claims following the exposure of Jimmy Savile as a predatory paedophile.
Mr Travis, 67, a former Radio 1 DJ, was the fourth person arrested during Operation Yewtree as police revealed that the total number of victims had increased to 450 during the six-week inquiry. Officers are still in the process of contacting all of the victims.
Mr Travis, who was later released on bail, denied earlier this month that he had groped two former BBC workers. One of his alleged victims, the newsreader Vivien Creegor, accused him of fondling her breasts while she was live on Radio 4 in the 1970s.
Another woman, who has not been named, said that Mr Travis invited her to his studio in 1977 and put his hand up her skirt. Mr Travis denied the allegations last month and said that he was happy to speak to police about the accusations. "It was a different world in the 1970s – all institutions were the same back then," he said.
A neighbour, who declined to be named, said that Mr Travis had been taken from his home near Leighton Buzzard, Bedfordshire, to a police station in Aylesbury.
Scotland Yard has split its inquiry into three strands: those directly related to Savile, those involving Savile and others, and those it referred to as "others". It declined to confirm that Mr Travis had been taken into custody but said that the arrest of a man in his 60s fell into the strand of "others". Most from that group were connected to the entertainment industry.
His agent, Tim Jibson, said yesterday: "I haven't even spoken to Dave today. I don't know anything about it. It's unbelievable."
Mr Travis, a former pirate radio presenter, started work at the BBC in the late 1960s and continued his association with the corporation for most of his working life. He currently works at Magic Radio, broadcasting two weekend programmes to audiences in the north of England. His arrest follows those of the former rock star Gary Glitter, the comedian Freddie Starr and a former BBC producer. Glitter was arrested last month following allegations from Karin Ward that she had seen the singer having sex with a schoolgirl in Savile's dressing room at the BBC. She also claimed that she was groped by Mr Starr, who has denied the allegation.
The former producer, Wilfred De'Ath, was arrested last week on suspicion of sexually assaulting a 14-year-old girl during the 1970s. Mr De'Ath, who denied the claim, said on an ITV documentary on Savile last month he had challenged him over his behaviour with young girls.
The children's charity NSPCC said it had received 236 calls about Savile since the abuse allegations emerged. The number of contacts made about other claims of sexual abuse has trebled in the last month, rising to 550.