David Askew: A human tragedy and national scandal
A 64-year-old man with a mental age of 10, David Askew was subjected to years of bullying and harassment by local youths until the moment he died of a heart attack. Could nothing have been done to protect him?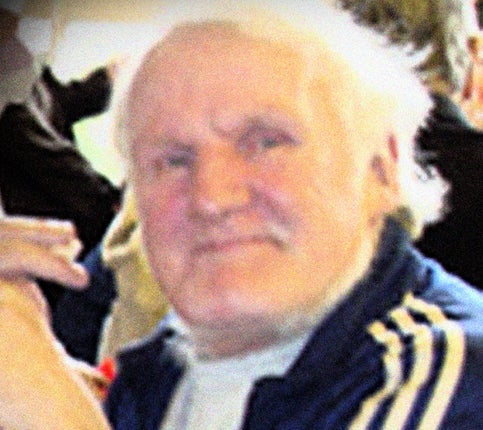 Police forces were warned by the Chief Inspector of Constabulary yesterday that they were failing to tackle the toll of anti-social behaviour on communities across the country.
As Denis O'Connor was speaking, reports began to emerge of a man with a mental age of 10 who had been "tormented to death" by youths who harassed him for more than a decade.
David Askew, 64, collapsed and died outside his house minutes after CCTV cameras recorded two teenagers approaching the house.
Last night, Greater Manchester police confirmed that an 18-year-old man had been arrested on suspicion of manslaughter over Mr Askew's death. Earlier police had confirmed that they had referred the case to the Independent Police Complaints Commission after allegations from Mr Askew's neighbours.
Police insisted they had done everything possible to support Mr Askew, his wheelchair-bound mother, Rose, and brother Brian. They had been to the property in Hattersley, Greater Manchester, 10 times in the last year after reports of anti-social behaviour. One youth – currently in prison – has an ASBO for harassing the family.
But neighbours insisted too little had been done. One said Mr Askew's ordeal had been "like bear-baiting". Another, Hazel Holley, 64, said: "The police did nothing. If you see two policemen on this estate you say snap. The only time recently I have seen a police car round here was today – when the man was already dead."
Mr Askew's death came on the same day as Mr O'Connor released a report saying the recording of information about harassment, criminal damage and verbal abuse is "inadequate" and must be improved immediately.
He said more than half of the 43 forces in England and Wales could not automatically identify repeat victims, leaving officers in ignorance of some of the most vulnerable people who need help.
A snapshot survey found officers did not turn up to almost one in four anti-social behaviour complaints, and as a result almost all those victims were unhappy with police.
Researchers also found that one in five repeat victims classed themselves as disabled in some way.
Mr Askew's case has echoes of the death of Fiona Pilkington, 38, who was driven to such despair by abuse that she drove her car to a lay-by and set it alight while she and her 18-year-old disabled daughter sat inside.
Their bodies were found in the family's Austin Maestro just off the A47 near Earl Shilton, Leicestershire, in October 2007. An inquest into her death heard that Leicester Police logged 33 complaints from Ms Pilkington about a gang between 2000 and 2007, including 13 in the 10 months before her death.
The IPCC said it would look into Mr Askew's case, because Greater Manchester police had had prior contact with the family, and see whether a full investigation was needed.
Mr Askew's neighbours said the abuse had increased recently. One said he had been barred by the local bookmakers because the kids used to follow him in. A local newsagent used to let him sit in the backroom to escape his tormentors.
One neighbour, Avona Davies, 49, said: "We have complained to the police and council and they put cameras in their back garden about three years ago. They tormented David for money and cigarettes. They harassed him every night without fail.
"For the past two or three weeks the harassment has moved to the front of the house, which never usually happened. Last night it started really early. I got home about 6.30 and it was already happening. We have stopped complaining for about 12 months because nothing gets done."
Police officers called to the address in Melandra Crescent last night discovered Mr Askew collapsed outside. He had not been attacked and was pronounced dead at the scene. Results of a post-mortem examination were expected later.
Chief Superintendent Zoe Hamilton, of Greater Manchester Police, said it was too early to say if criminal charges would follow. Defending the force's involvement with the Askews, she said: "It's a sad fact that, if people are different in a community, sometimes they end up being targeted. I think we have done everything we can. The level of personal involvement my staff and housing officers have had cannot be stressed enough.
"I would like to make clear we don't believe David's death was the result of a physical attack and we would urge anyone who might have been involved in the incident before, or any members of the community who know what happened and who was involved, to come forward please."
Jonathan Reynolds, councillor for Longdendale, said officials confirmed that the local council had been aware of Mr Askew's plight for several years. He discussed the issue with residents in 2007 and called for CCTV to be installed at his home.
Mr Reynolds said: "I do remember a meeting at the request of residents shortly after my election in 2007. We were told Dave was getting harassment. The main request from the council was to put up CCTV on his house."
There were tearful scenes among neighbours as news spread of his death.
Ms Davies said her neighbour was targeted because of his learning difficulties, adding: "They would torment him all the time. Sometimes it would be two of them, others it would be six kids or a big gang.
"David would throw money and cigarettes into our garden to get rid of them but they would always go back. That's why they did it. There had been screaming and shouting between the hoodies and David before but never physical violence. We have had our patio windows put through and David's windows were smashed lots of times because they would throw stuff. They hounded them."
Last night, in a statement issued by police, Mr Askew's mother said: "Throughout the day I have seen and heard different reports by the press about my son and about what has happened. I just want to say that David was a very happy person. He was kind and thoughtful.
"He was a true gentleman and would often help me around the house and with shopping. He wouldn't hurt a fly and he never saw bad in anyone. He always put others first."
"I would like to tell you how the police have been a great help to me. We have had regular contact with the local beat officers and they often pop by to see how we are doing. They even helped with improving the safety of our home. They have done as much as anyone could do."
Antisocial behaviour orders: The facts
*Antisocial behaviour orders (Asbos) were introduced by Tony Blair in 1998.
*Powers to strengthen and extend their use were added by David Blunkett, the then Home Secretary, in 2004.
*Initially a civil, rather than criminal, procedure, the Asbo was designed to curtail the kind of minor incidents, such as alcohol-fuelled crime or threatening behaviour, that were causing distress in a community, particularly involving children and young people.
*Breaking an Asbo is a criminal offence punishable by a range of penalties including a jail sentence. The commonly imposed penalty is a custodial sentence, used in half of all cases, but the average jail term for breaking an Asbo is just five months.
*In 2002 Home Office data confirmed that 60 per cent of Asbo recipients were found in court to have "medical mitigating factors", including mental illnesses, addiction problems and learning disabilities.