Deadly fake vodka made from anti-freeze found on sale across Britain ahead of new year
Partygoers warned to avoid the dangerous substance 'at all costs'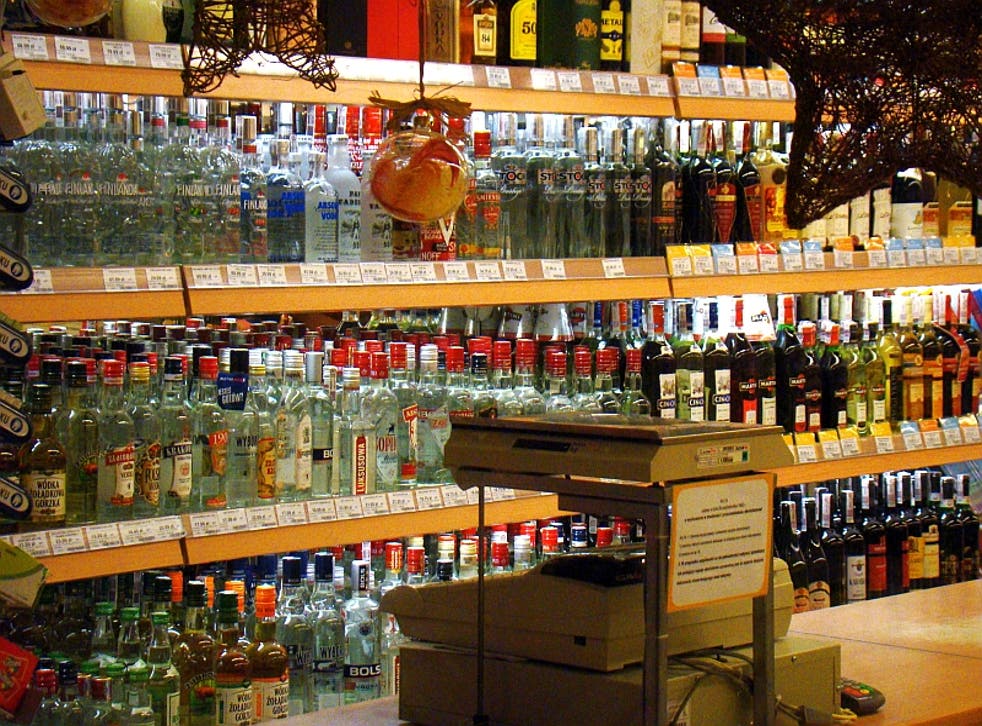 Thousands of bottles of potentially deadly fake vodka have been found on sale across Britain ahead of New Year celebrations this week.
Illegal vodka is sometimes made with chemicals found in anti-freeze and car windscreen wash and partygoers are being warned that criminal gangs are looking to exploit increased demand for alcohol over the festive period.
A number of seizures have taken place across the country in recent weeks.
In Derbyshire 20,000 empty bottles, filling equipment, and empty cans of anti-freeze were discovered by Trading Standards officers at an illegal factory.
Fake bottles vodka found to contain a chemical used in anti-freeze were seized in raids in Weston-super-Mare, Somerset.
In Luton 166 bottles of counterfeit vodka were sized from three shops across town.
The counterfeit bottles were disguised as popular brands including Glens, Smirnoff and Kommissar.
The accuracy of fake labels varied: Some had fake 'duty paid' stickers to disguise their illicit nature, while others had labels that included spelling mistakes.
"Commonly used substitutes for ethanol include chemicals used in cleaning fluids, nail polish remover and automobile screen wash, as well as methanol and isopropanol which are used in antifreeze and some fuels," Drinkaware's Chief Medical Advisor Professor Paul Wallace explained in a statement on the group's website.
"These other types of alcohol can produce similar effects to ethanol in terms of making you feel tipsy. But they are also potentially very dangerous."
In 2011 a man was convicted of using methylated spirits and bleach to manufacture 165,000 bottles of fake Glen's vodka believes to be unfit for human consumption.
10 best vodkas

Show all 10
The gang which manufactured the vodka used bleach to remove the purple colouring of the methylated spirits and then diluted the product to required strength.
The vodka was shipped around the country to independent shops in 2008 and 2009.
This summer the Intellectual Property Office warned that people buying fake spirits and wine were at risk of blindness, and that independent shops were inundated with counterfeit goods.
"Drinking illegally produced alcohol should be avoided at all costs," Dr Wallace said.
"You don't know what's in it in terms of the actual chemicals – and you don't know the strength of what you're drinking because it's not been produced to the standards of commercial alcohol."
Register for free to continue reading
Registration is a free and easy way to support our truly independent journalism
By registering, you will also enjoy limited access to Premium articles, exclusive newsletters, commenting, and virtual events with our leading journalists
Already have an account? sign in