Dean Morrice: Former Ukip member found guilty of neo-Nazi terror offences
Former British Army driver had explosive substances, crossbows and 3D gun parts at home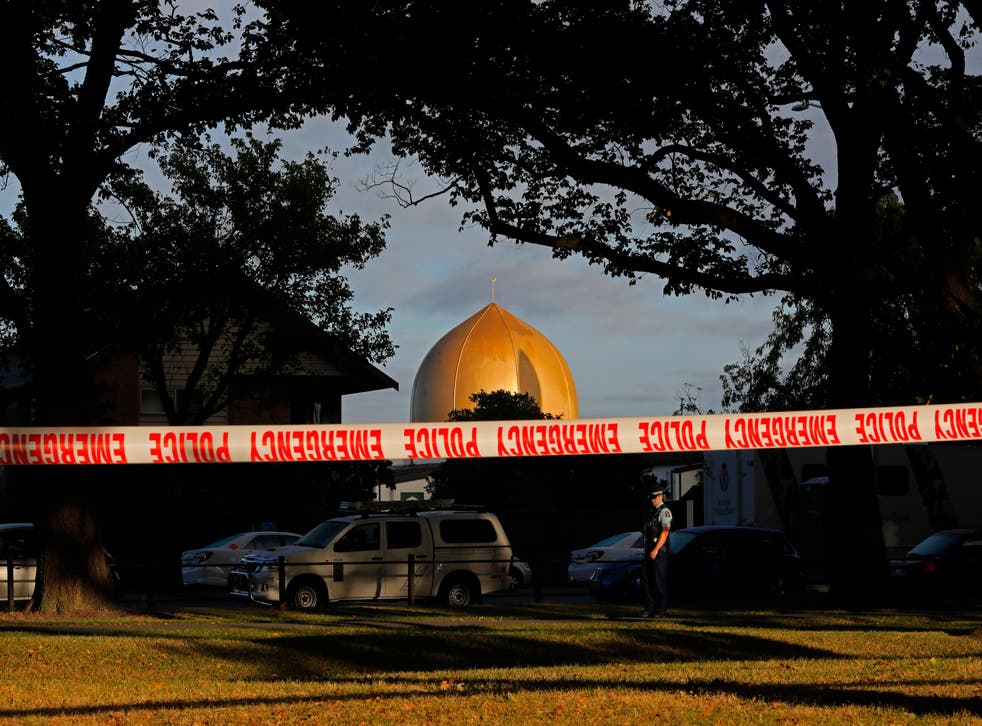 A former Ukip member has been found guilty of neo-Nazi terror offences and explosive charges.
Dean Morrice, 34, had explosive substances at his home near Bristol, as well as crossbows and parts for a 3D-printed gun.
His trial at Kingston Crown Court heard that he also ran a social media channel which encouraged far-right terror attacks.
Morrice told the court that he developed an interest in politics in around 2008 or 2009 and was initially a "fan" of Nigel Farage, but then became more extreme.
He said he joined Ukip because he supported its views and was a member until "a few years ago".
Morrice told jurors that a Facebook group dedicated to "King Nigel [Farage]" was his first engagement with politics online, before he became involved in neo-Nazi chat groups.
He denied all charges but was convicted of eight terror offences and two counts of possessing explosive substances on Thursday.
After 11 hours of deliberations, jurors reached unanimous verdicts on eight charges and found Morrice guilty of having materials to make incendiary thermite and possessing a terrorist document relating to weapons by a majority of 10 to two.
He was convicted of two counts of possessing explosive substances without a lawful purpose, one of encouraging terrorism, three of disseminating terrorist publications and four of possessing documents useful to a terrorist.
The defendant, wearing a dark suit and tie, stood impassively in the dock as the verdicts were read out.
Judge Peter Lodder QC remanded him in custody ahead of a sentencing hearing on Monday.
Morrice, who previously worked as a driver for the British Army, had collected items including crossbows, a tactical vest, skull mask, far-right stickers and a badge reading "ban Islam".
Prosecutors said he held up the Christchurch mosque shooter Brenton Tarrant "as an example to follow", and filmed himself "strumming along" with footage of the March 2019 massacre.
Christchurch gunman sentenced to life in prison without parole
The court heard Morrice read and "digested" Tarrant's manifesto, which called for further attacks by "soldiers that will fight for the future of [the white] race".
Prosecutor Naomi Parsons said Morrice shared the manifesto online and ran his own channel on the encrypted messaging app Telegram that encouraged far-right terror attacks.
Ms Parsons said the channel "unapologetically, unambiguously, pumped out neo-Nazi propaganda which encouraged killing of non-whites and Jewish people".
One post read: "We must guarantee that our propaganda reaches every white soul on this tiny planet of ours … I call upon you once more to constantly, tirelessly carry out the great mission of our propaganda minister, Dr Goebbels, ensuring the spread of the National-Socialist Truth 24/7."
Morrice made more than 642 posts on the channel between January and August last year, including memes, videos, messages and links to publications.
By the time of his arrest on 20 August 2020, the channel had 720 subscribers.
Jurors were told that police officers who searched his home found chemicals that would make 1.3kg of the explosive blank powder and 680g of thermite.
UK news in pictures

Show all 50
The court was shown an exchange on Telegram between Morrice and a Russian neo-Nazi, where the defendant asked for help translating Russian documents from a channel regarding explosives.
"If you can it would help the brotherhood more than you can know," the defendant wrote.
Morrice, who had two 3D printers, also collected instructions on making 3D-printed firearms and gun parts.
Morrice denied the offences but told the court he had "fascist and neo-Nazi views".
He broke down in tears several times while being questioned during the trial, and said he felt "very ashamed" of his "disgusting" conduct.
The court heard he left the Army by the age of 18 and later worked in different jobs, and ran companies fixing gadgets and audio equipment.
Morrice denied encouraging violence or terrorism, and said he did not believe in "committing acts of violence towards ethnic or religious groups".
Register for free to continue reading
Registration is a free and easy way to support our truly independent journalism
By registering, you will also enjoy limited access to Premium articles, exclusive newsletters, commenting, and virtual events with our leading journalists
Already have an account? sign in
Register for free to continue reading
Registration is a free and easy way to support our truly independent journalism
By registering, you will also enjoy limited access to Premium articles, exclusive newsletters, commenting, and virtual events with our leading journalists
Already have an account? sign in