Deepening mystery of the Irish tycoon's eight months 'in the hands of kidnappers'
Kevin McGeever was known to Interpol, the FBI and police forces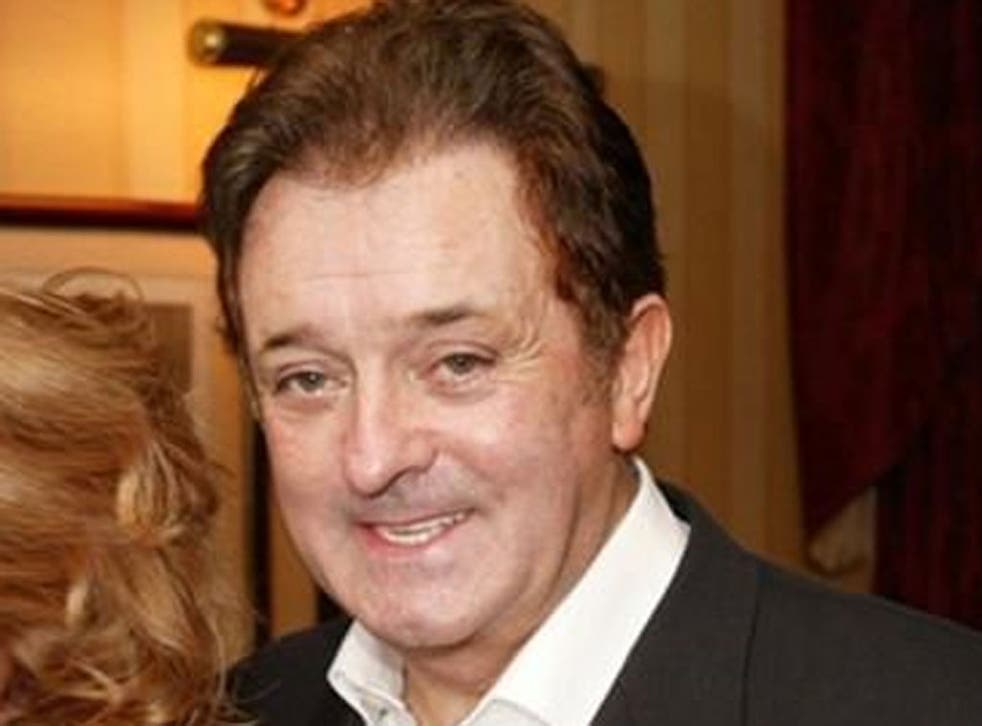 The extraordinary story of the missing property tycoon who was found wandering barefoot down a remote road with "thief" carved into his forehead made headlines around the world.
But now Kevin McGeever's account of his eight-month ordeal is coming under scrutiny, as revelations about the Irish businessman's colourful past raise questions about the circumstances of his kidnapping.
Mr McGeever, 68, had previously been in trouble with Interpol, the FBI and police in Germany and Abu Dhabi, it was claimed today.
He was once sought for questioning in the US where the FBI wanted to interview him in connection with a suspected four million dollar fraud, the Irish Independent reported.
And it is alleged that Abu Dhabi authorities attempted to extradite him from Germany in connection with another suspected fraud involving more than half a million euros.
In Ireland meanwhile there are complaints from individuals about property deals in Abu Dhabi, with allegations that Mr McGeever did not deliver on the sales of apartments so that they lost money in dealings with him.
The claims throw new light on his dramatic account of spending eight months in the hands of kidnappers. He said they threatened his life, warning him he would be killed unless a ransom was paid.
Two weeks ago he was found wandering on a lonely country road, bedraggled, with a lengthy beard and long fingernails. He had experienced acute weight loss, with a woman who encountered him describing him as "just skin and bones".
McGeever has since been in hospital receiving treatment for malnutrition and dehydration, and has yet to provide Irish police with a full statement of what happened over the past eight months.
He has not spoken to the media but his brother Brendan said in an interview that his captors never spoke and kept their faces covered. He said: "They handed him notes to look at, saying 'You have two more days to live.' They put a gun to his forehead one time and he said, 'Do it now, do it now, I have made my peace with my God'." Brendan McGeever said his brother had described media speculation about Russian mafia involvement in his kidnapping as "nonsense".
He said family members were not at first worried about his disappearance because he often spent months abroad.
Given his chequered past, McGeever's version of events is now prompting questions.
Reports in the Irish press over the weekend suggest he had been on Interpol "watch lists" since 2003 at the request of the FBI in connection with fraud investigations.
And it is claimed that he was once arrested in Germany when the Abu Dhabi authorities, who wished to speak to him about suspected fraud, unsuccessfully attempted to have him extradited.
Since 2009, meanwhile, he has been involved in legal proceedings taken against his company in Ireland. Dublin headlines such as "International man of mystery was wanted by FBI in $4 fraud probe" have come as a major surprise to locals in the quiet Galway village of Craughwell where he has a palatial holiday home.
There is little sign of Irish police launching any manhunt in the area, while no one in the village is at all worried that armed abductors may still be at large in the countryside.
Those who speak of McGeever generally have a good word for him. "I couldn't say anything against him, he would stop and talk to me," said Fintan Connolly, known locally as Herman the Hermit, who washes cars at a village filling station.
"You just knew he had money – one of his Porsches was a GT3 limited edition, with thousands worth of extras in it. But he's a friendly guy, he wasn't stuck up. In fact a friend of mine who did some work for him said he was the most agreeable man he ever worked with."
A local housing expert said he had paid more than €1m for the house, then spent a fortune on it. "He ripped it apart," said the expert. "He's supposed to have spent €4m on it, but today he'd struggle to get over a million for it." The house, named Nirvana, was built with the extravagance which typified the Celtic tiger era, when free-spending and conspicuous display was the order of the day.
McGeever would land his helicopter round the back, where he also garaged his two Porsches, one of them a 4 x 4, and a Ferrari.
Local man Francis Donoghue said: "This is a nice quiet small village, no crime in it, no violence. We knew the big house but we didn't know him, just knew he was a big businessman."
Another local added: "He'd be here for a weekend or two, but then it was nothing new for him to go missing for a few months."
He added: "He had all the trappings but what he really had I don't know – fancy cars, big house, that kind of thing, but what was behind it you don't know."
Craughwell's many shuttered businesses show that the village has, like everywhere else in Ireland, suffered badly from the deep recession which followed the Celtic tiger boom years. But McGeever had appeared immune to the slump.
Register for free to continue reading
Registration is a free and easy way to support our truly independent journalism
By registering, you will also enjoy limited access to Premium articles, exclusive newsletters, commenting, and virtual events with our leading journalists
Already have an account? sign in