Dexter-obsessed teenager who stabbed and dismembered girlfriend in 'blood-curdling' murder sentenced to 25 years
Steven Miles claimed to have an alter-ego called 'Ed' who made him 'do something bad'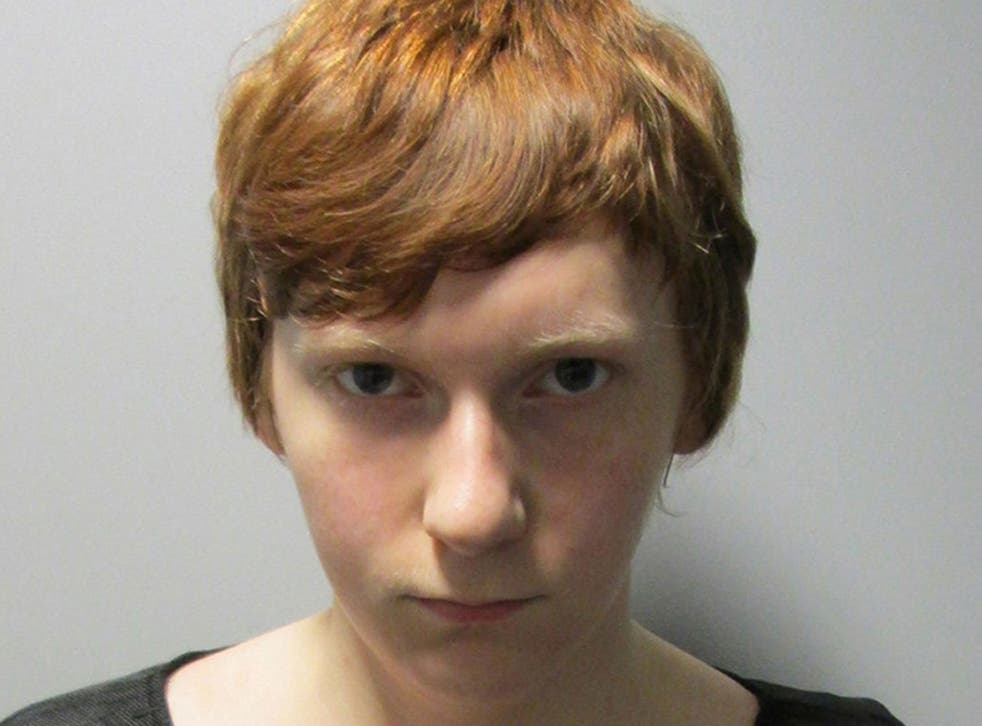 The teenager who stabbed his girlfriend to death before dismembering and hiding her body parts under his desk has been sentenced to 25 years in prison.
Steven Miles, who was 16 when he killed Elizabeth Thomas at his family home in Oxted, Surrey, was described to the court as having committed a "chilling, blood-curdling and sustained" killing, by Lewis Power QC.
Miles, now 17, invited his 17-year-old girlfriend over to his house on 24 January this year, where in his bedroom he stabbed her repeatedly in the head and back, before using saws and tools from his father's tree surgeon business to dismember the body.
The teenager then wrapped the limbs in clingfilm and placed them in bin bags, stashing the contents under his desk and covering the body in a green plastic garden sheet.
Power, defending Miles, told Guildford Crown Court that the teenager idolised the fictional TV character Dexter, who leads a double life as both a blood spatter pattern analyst for an American police force, and as a serial killer.
Miles, who had in the past two years received support from mental health services, had told his family he had an alter-ego called "Ed" who instructed him to kill someone.
Doctors had put the voice in his head down to anxiety and to him experiencing traits of the autistic spectrum, when he was in contact with services between April 2012 and October 2013, the court was told.
When Miles's older sister returned to the family home about an hour after the murder, he told her that "Ed made me do something bad," before taking her into his room to show her what he had done.
The sister then requested to be able to leave the room, and when their parents returned home, they called the police. Blood-stained clothes were found in a bag in the kitchen, and cleaning materials had been taken into the teenager's room.
Miles had met his girlfriend at Oxted School sixth form college where they were both studying politics.
Philip Bennetts QC, prosecuting, told the court: "Elizabeth Thomas was described by her friends and family as really pretty and really funny and really kind."
He explained how Miles had told Thomas he had a "lot of similarities in personality" to the character of Dexter.
"When he was Ed he referred to Elizabeth as his project," Bennetts told the court.
Bennetts said that friends had questioned Thomas as to why she spent time with Miles, citing his autism as an area of added difficulty for her, but that the teenager had simply replied: "I am different from other females, I am fighting for him."
A former girlfriend of Miles had told police that he described to her once his intention to kill someone, and that on one occasion he had strangled her for a matter of seconds.
"It was just for two seconds or so and he was laughing," she told police. "I said I couldn't breathe and he was laughing and said that was the point."
Power, the defending QC, told the court that Miles had "pleaded guilty to a horrendous crime which is beyond belief because of its horrific nature".
"This was a truly gruesome killing ripped from the pages of a hit TV script. The evidence points to the defendant trying to emulate the actions of the Dexter character who he idolised," he added, claiming the case was a sad testament to the "perils of how young people can become entrenched in modern TV blockbusters involving violence which shockingly led to a copy-cat killing in real life".
Miles, wearing a shirt and black tie, started straight ahead and showed no emotion during his sentencing.
Judge Critchlow said: "It's hard for this court to remain unemotional. Their lives have been changed forever, it's difficult to find the right words to describe the enormity of what you did to an innocent girl of 17-and-a-half."
He continued: "You decided at the age of 16 you had to kill somebody, you chose Elizabeth Thomas who tragically befriended you and who had stood up for you when people described you as different."
Psychiatrists concluded that Miles was not schizophrenic and did not have a defence of diminished responsibility.
The judge said the killing was predetermined and would have given the teenager a whole life term if the teenager had been an adult, but as Miles was a child he would be unable to do so.
Additional reporting by Press Association
Register for free to continue reading
Registration is a free and easy way to support our truly independent journalism
By registering, you will also enjoy limited access to Premium articles, exclusive newsletters, commenting, and virtual events with our leading journalists
Already have an account? sign in