Disturbingly dangerous... no moral compass... the driving force: Judge sentences Michael Philpott to life in jail over deaths of six children
Mairead Philpott and their friend Paul Mosley were both jailed for 17 years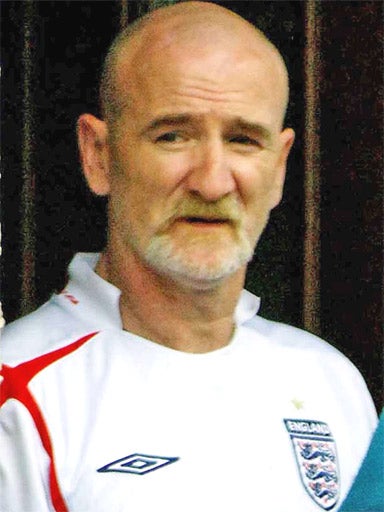 Mick Philpott was today jailed for life with a minimum term of 15 years after being found guilty of killing six of his children in a house fire.
His wife Mairead Philpott and their friend Paul Mosley were both jailed for 17 years.
The trio were found guilty of manslaughter yesterday after a trial at Nottingham Crown Court.
As she sentenced them today, Mrs Justice Thirlwall said: "I have not the slightest doubt that you, Michael Philpott, were the driving force behind this shockingly dangerous enterprise."
Justice Thirwall described Mr Philpott as a "disturbingly dangerous man" with "no moral compass", and said his guiding principle was "what Mick Philpott wants, Mick Philpott gets."
Mr Philpott, 56, his 32-year-old wife and Mosley, 46, were all found guilty of killing Jade Philpott, 10, and her brothers John, nine, Jack, eight, Jesse, six, Jayden, five, and Duwayne, 13, in the fire at their home in Victory Road, Allenton, Derby, in the early hours of May 11 last year.
The three started the fire in an attempt to frame Philpott's ex, 29-year-old Lisa Willis, after she left the family home with her children three months earlier.
Justice Thirwall told the three defendants that there was "no precedent" for the case, and added: "It is, in my judgment, a uniquely grave set of offences."
Mr Philpott looked down at the floor, wiping tears from his eyes, as the judge passed sentence.
Mairead Philpott wept as she was jailed. Mosley showed no reaction, sitting motionless and looking over at public gallery.
Family members in the public gallery applauded as the judge finished her sentencing.
One shouted: "Die, Mick, die."
Another said: "See you, Mairead. Hope you enjoy life on your own."
"Your own babies," another called out.
In response, Philpott smiled and made an obscene gesture as he was led from the dock.
The judge said that Mick Philpott had become obsessed with his ex 29-year-old Lisa Willis, after she left the family home with her children three months earlier, and had done everything to get her back.
Justice Thirwall told Mr Philpott: "You could not stand the fact that she had crossed you. You were determined to make sure she came back and you began to put together your plan."
Derbyshire Police said none of the defendants had shown any remorse for killing the children, describing it as an "incredibly tragic" incident.
Senior investigating officer Detective Superintendent Kate Meynell said: "Six innocent children died as a result of the actions of their parents, the very people who should have protected them against danger.
"The Philpotts and Paul Mosley showed no regard for the safety of the children and, since the fire, have shown no remorse for their actions.
"They have lied throughout the investigation and court case. There were plenty of opportunities to admit their guilt but they never did and persisted with their denials.
"This has been an incredibly tragic case to investigate and today's sentences bring this difficult inquiry to a close."