Spain seeks extradition for Ukrainian oligarch linked to senior Tories for alleged money laundering
Dmitry Firtash was also part of a consortium including former Trump aide Paul Manafort in a major Manhattan property deal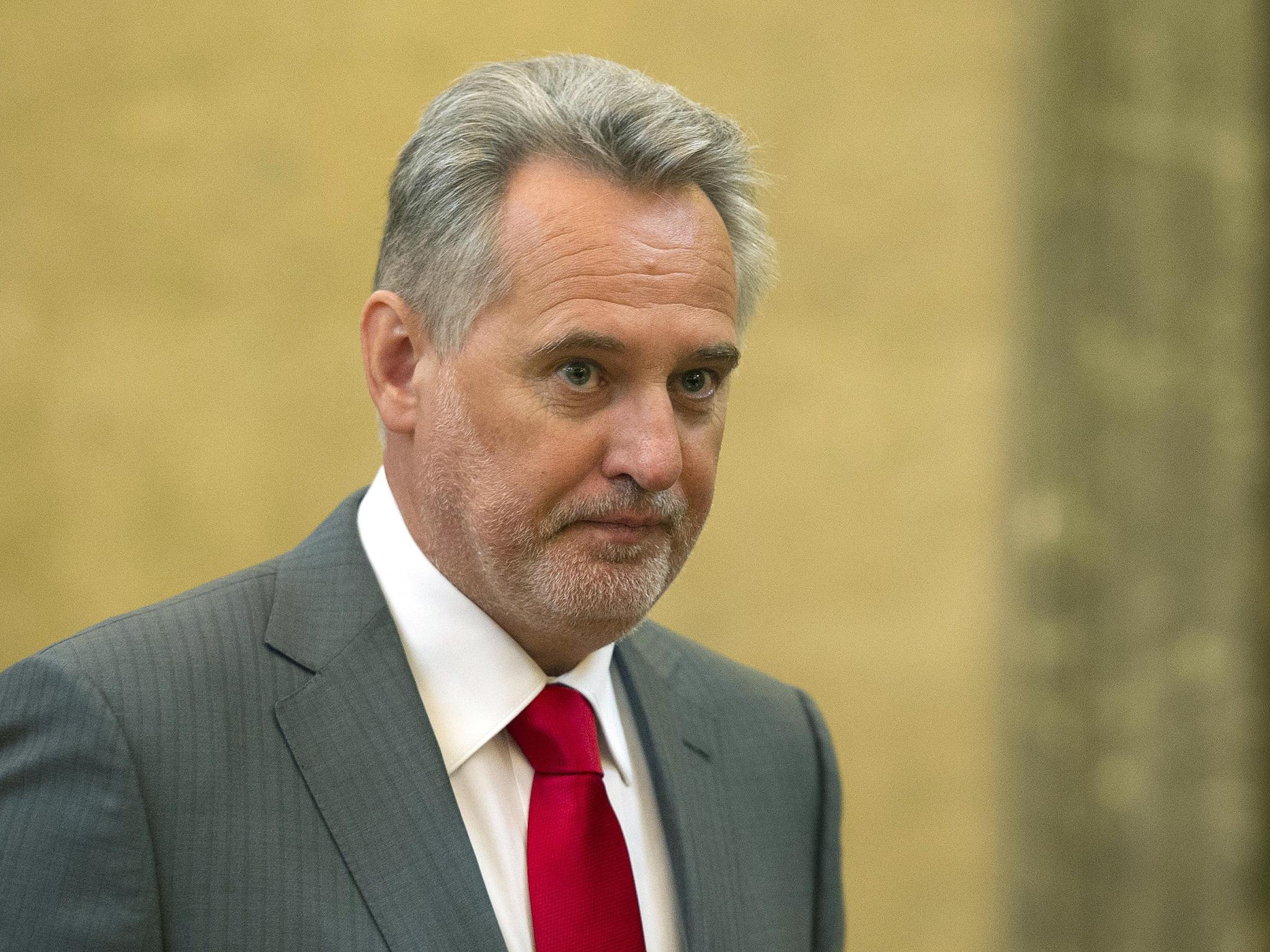 A controversial oligarch linked to senior Conservatives and Donald Trump's former campaign manager is being sought by Spanish authorities over alleged moneylaundering, according to reports.
Dmitry Firtash, currently also fighting extradition to the US over alleged corruption – which he denies – now reportedly faces a judge's demands to be sent to Spain. The Spanish case involves allegations – also denied – that he was part of an organisation to launder about €10m (£8.5m) through property deals and restaurants.
Spanish media reported that the money is alleged to have come from companies incorporated in Cyprus and the British Virgin Islands.
Mr Firtash became known in the UK shortly before the revolution in Ukraine, when it emerged that he had connections with senior British parliamentarians including former culture secretary John Whittingdale and Lord Risby through his backing of the British Ukranian Society, a parliamentary organisation.
He was an ally of deposed Ukrainian leader Viktor Yanukovych and seen as being close to the Kremlin.
In the US, it emerged over the summer that he was part of a consortium including former Trump aide Paul Manafort in a major Manhattan property deal.
El Pais reported that his extradition was requested by the Court of First Instance in Barcelona. The judge also sought the transfer to Spain of two other businessmen on the same grounds, the report said.
In 2014, the FBI accused Mr Firtash of paying bribes and forming a criminal organisation. His extradition to the US was refused by an Austrian court but is still thought to be under appeal by the US authorities. He was arrested at the FBI's behest after a shopping spree in Vienna and bailed for a record €125m.
Firtash's legal team argued the US extradition effort was politically driven due to his closeness to Mr Yanukovych.
The legal challenge from Spain comes as Ukraine faces increased uncertainty about support from the US following the election of President-elect Trump, who appears to be keen to adopt a closer relationship with Moscow.
In a statement, Mr Firtash's lawyer Dr Dieter Bohmdorfer said: "We are aware of the various media reports about our client, Mr Firtash, in Spain. He categorically rejects the reported allegations as complete falsehood and fabrication."
Estimates of Mr Firtash's wealth range from $673m to $5bn. A former meat and used-car salesman, he made his fortune supplying goods to energy-rich Turkmenistan in exchange for gas. In 2006 he emerged as one of the leading figures in RosUkrEnergo, a Swiss-registered company that controls Russia's Gazprom gas supplies through Ukraine to Europe.
While he is now believed to reside in Austria, he has a vast home near Harrods in London's Knightsbridge.
Mr Firtash is also a big donor to Cambridge University.