Man ties noose around partner's neck during three-hour domestic attack
'You know where she lives and she was convinced that you would come to her and kill her'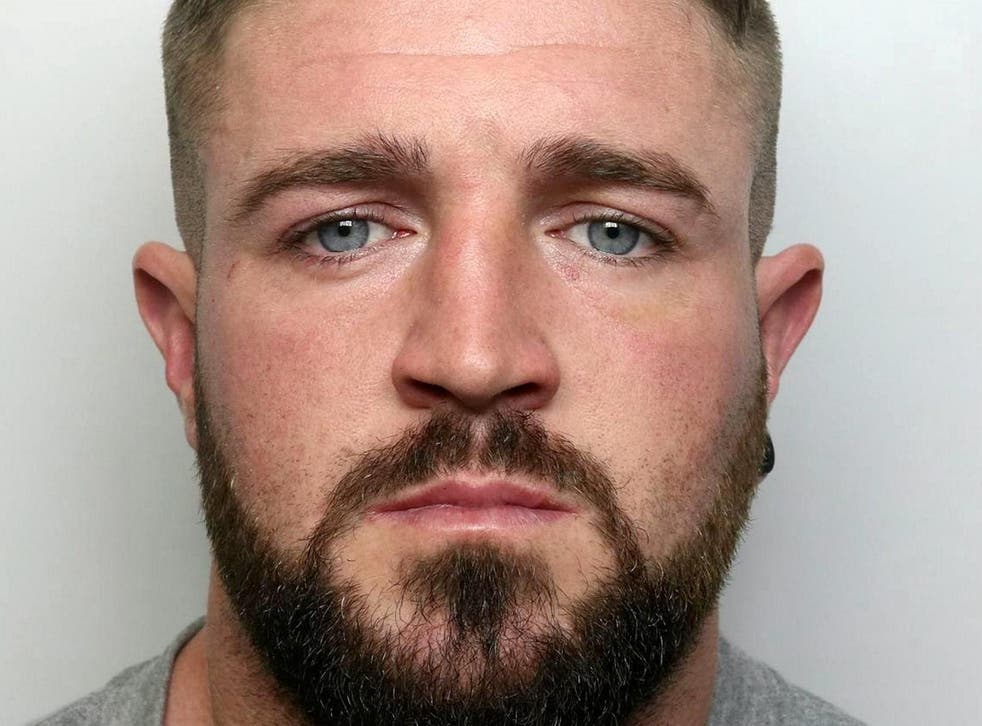 A Castleford man has been jailed after he was caught on his own CCTV trying to hang his partner with a noose.
Stefan Carr, 28, was filmed lifting partner Bethany Marchant, 24, off the ground by her neck with a noose he had fashioned from a piece of rope.
The act came during a three-hour attack on May 5, during which Carr tried to suffocate his partner of seven months several times and left her with 50 bruises.
The 28-year-old, who has a history of domestic violence against women, later pleaded guilty to assault.
This week he was sentenced in the Leeds Crown Court to 11 years and three months in jail for four counts of assault and one of attempted assault.
UK news in pictures

Show all 50
Two of the charges related to attacks on his previous partner, who had left him in April last year.
Believing she was in a new relationship, he punched his ex-partner in the face in late-autumn 2018, and in January 2019 also attempted to suffocate her.
The remainder of the charges related to his assault of Ms Marchant on May 5 – when he was still on bail for the assault of his ex-partner, who has not been named.
The couple had been returning home after an evening out when an argument broke out, during which Carr launched the attack.
Ms Marchant eventually persuaded him to take her to hospital but after driving a short distance he threatened to drive the car into a reservoir, drowning them both.
She managed to flee, and Carr was arrested by officers who had been called by concerned neighbours.
In a victim statement supplied to the court, Ms Marchant described how she could no longer sleep with pillows on her bed and how she was suffering from post-traumatic stress disorder in the weeks after the attack.
In sentencing Carr, Judge Penelope Belcher said: "You know where she lives and she was convinced that you would come to her and kill her.
"You have also threatened to hurt her son. She cannot bear to think about you hurting her little boy.
"She has lost all confidence and faith and trust in people."
Speaking after the hearing, Ms Marchant expressed relief Carr had received a jail sentence.
"I just hope he has remorse for what he has done and that he gets the help that he needs to sort himself out and to not hurt anybody else," she said.
She hopes speaking out about her ordeal will encourage other victims of domestic violence to come forward.
"If you are a victim of domestic abuse or violence then come forward and lock these people away before they do further damage to other people," Ms Marchant said.
"It is really, really difficult. Day to day it is really hard to keep getting up and being a mum and a teacher.
"But I have to do it. If it helps another person then I have done myself proud and I have done my family proud."
Additional reporting SWNS