Doreen Lawrence to call on watchdog to get tougher with corrupt police officers
Mother of murder victim will tell MPs that changes need to be made to the IPCC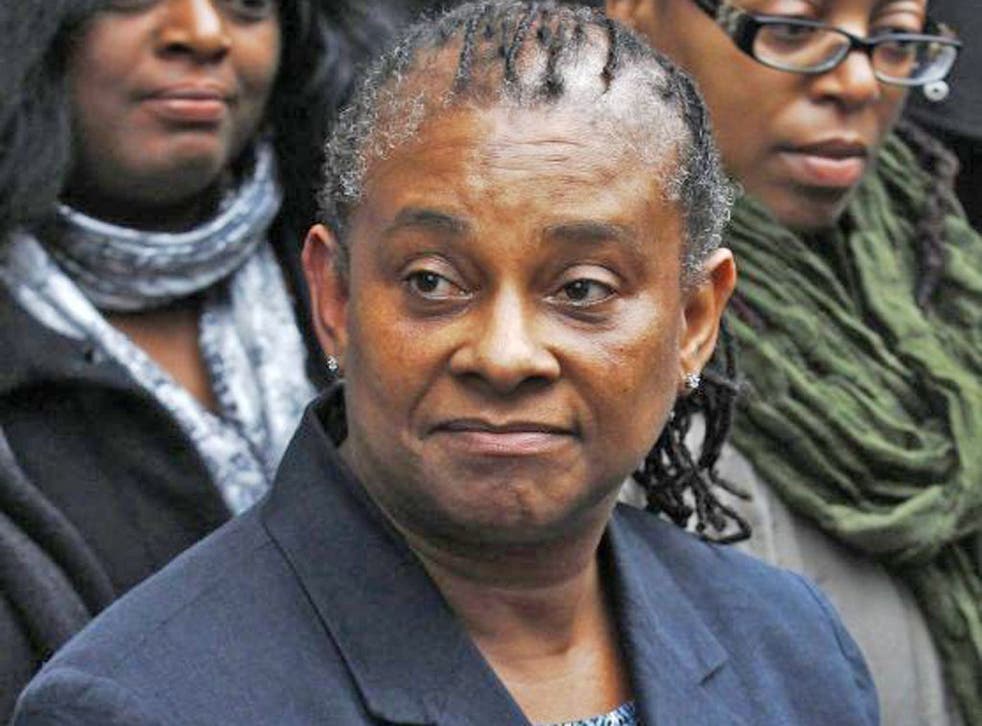 Doreen Lawrence is expected to be highly critical of the police watchdog and demand major reforms at a public hearing today, when the organisation's record of making dishonest and incompetent officers accountable for their actions comes under scrutiny.
Mrs Lawrence, whose son, Stephen, was killed by a gang of white racists in 1993, has previously raised questions about the ability of the Independent Police Complaints Commission (IPCC) to investigate wrongdoing because it employs former officers to carry out some of its work.
Mrs Lawrence – who will carry the Olympic Torch next week in recognition of her campaigning work – will appear before the Home Affairs Select Committee of MPs, along with the new head of the IPCC, Dame Anne Owers, and lawyers representing people who have taken action against police.
She criticised the watchdog after its investigation into claims first made in a BBC Panorama documentary into whether corruption played a part in shielding her son's killers during the original bungled police inquiry. The IPCC report found no evidence of corruption.
Further details surrounding the extent of alleged corruption by a senior detective on the inquiry team were published by The Independent this year, prompting demands by Mrs Lawrence for a public inquiry.
The Home Secretary, Theresa May, responded by ordering an inquiry by Mark Ellison QC, the barrister who led the prosecution in January of the only two men convicted of the murder.
Announcing the hearing last week, Keith Vaz, the chairman of the select committee, said: "The terrible murder of Stephen Lawrence exposed the depth of racism and corruption in the police. Although much has been achieved since then, there is still a long way to go and we will ask Doreen Lawrence how the IPCC can be a truly independent and effective watchdog.
"Dame Anne Owers is the new chair of the commission and we will be asking her how she intends to restore public confidence in the IPCC and how she will hold our police forces to account." Dame Anne called for more powers and money to investigate police and private security staff in her first speech as head of the organisation earlier this month.
She said the IPCC was about to start a new recruitment drive for non-police investigators after criticisms it was too close to the forces it was investigating. Nearly a quarter of its investigators are former police officers.
She also called for officers to be compelled to give evidence during all inquiries under the auspices of the IPCC. That demand is likely to repeated today by an umbrella group of lawyers who specialise in taking action against police officers.
Register for free to continue reading
Registration is a free and easy way to support our truly independent journalism
By registering, you will also enjoy limited access to Premium articles, exclusive newsletters, commenting, and virtual events with our leading journalists
Already have an account? sign in
Register for free to continue reading
Registration is a free and easy way to support our truly independent journalism
By registering, you will also enjoy limited access to Premium articles, exclusive newsletters, commenting, and virtual events with our leading journalists
Already have an account? sign in