Police targeting drill music videos in controversial crackdown on social media that 'incites violence'
Fans say it is 'unfounded' to blame genre for violence and say it reflects artists' experiences 
Lizzie Dearden
Home Affairs Correspondent
Tuesday 29 May 2018 00:24 BST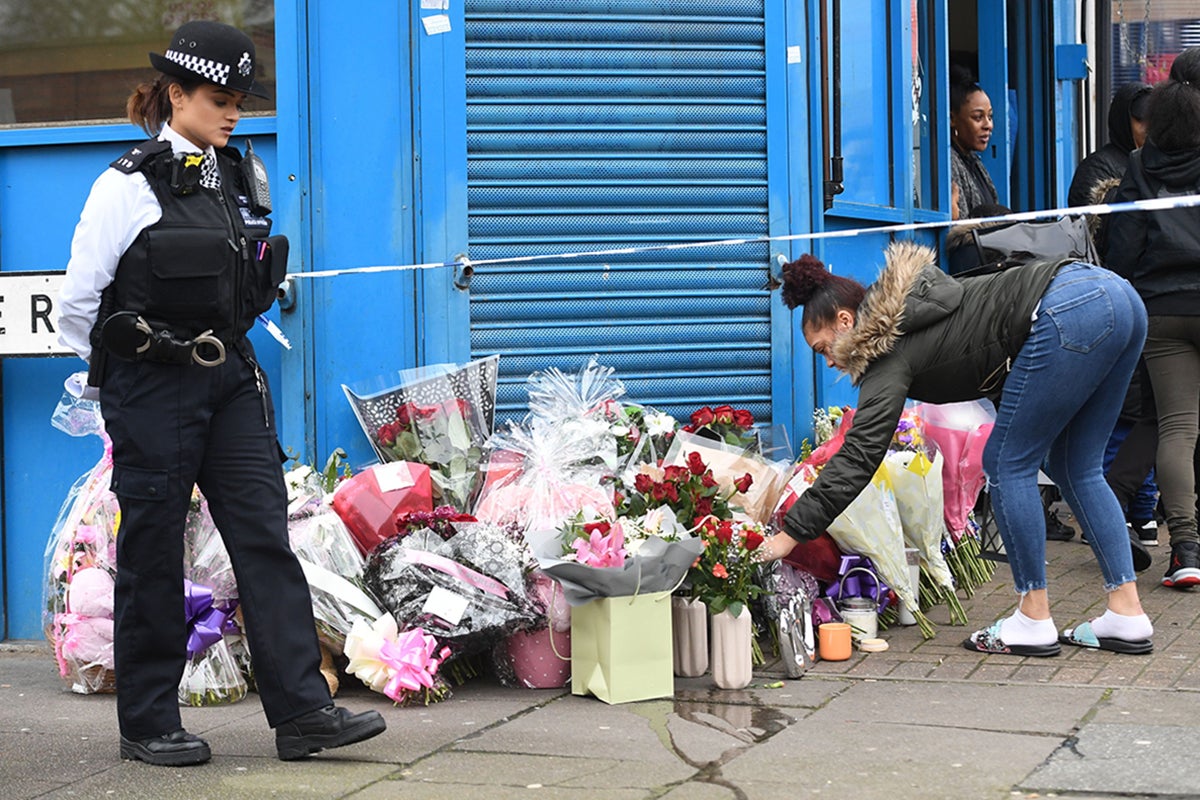 Police are waging a crackdown on a genre of rap music that officers claim is driving rising knife and gun crime in London.
YouTube has already deleted more than half of videos targeted by the Metropolitan Police in a dedicated operation against "drill" music, which originated in Chicago and has become increasingly popular in Britain.
Senior officers say the videos, which frequently contain graphic threats and gun signs, glamourise violence but fans argue they reflect artists' experiences.
Some drill music tracks still available online feature groups associated with the postcode war that led to the murder of 17-year-old Tanesha Melbourne, who was shot dead in Tottenham last month.
London's murder rate has surged by 44 per cent in a year, with more than 60 people killed so far in 2018 amid a nationwide surge in knife crime.
Detective Superintendent Mike West said the number of videos that "incite violence" have been increasing since late 2015.
"The gangs try to outrival each other with the filming and content – what looks like a music video can actually contain explicit language with gangs threatening each other," he added. "There are gestures of violence, with hand signals suggesting they are firing weapons and graphic descriptions of what they would do to each other."
Scotland Yard has compiled a central database of more than 1,400 indexed videos that are used to gather intelligence.
Angela Rayner on London stabbings: 'It's not just about the police... but it's about the wider public services'
Anyone identified in the slick videos can be targeted with action including criminal behaviour orders that can prevent them from associating with certain people, entering designated areas, wearing hoods or using social media and unregistered mobile phones.
In the past two years, the Metropolitan Police has asked YouTube to remove between 50 and 60 music videos, with more than 30 of the requests granted after the footage was found to be in violation of its policies.
Det Supt West insisted only videos that "raise the risk of violence" are flagged, rather than drill music in general.
"We have been working with [YouTube owner] Google to take down some of the videos which they have done after approaches from us," he added.
"Partnership working with organisations such as YouTube and Google is a key part of how we address this going forward and we continue to work with them to explore how we can tackle the issue."
Drill music gains its name from slang for automatic weapons, has been shifting into the mainstream, with artists so far enjoying limited commercial success but seeing their YouTube videos viewed millions of times.
Like controversial restrictions that were previously aimed at grime and R&B events in London, operations against the genre have drawn fierce criticism.
Abra Cadabra, who has appeared on BBC radio and won the Best Song award at 2016's Mobos, aid targeting musicians was a "distraction from cuts that affect schools, youth clubs, social housing and benefits are making life harder for the average person living on or below the poverty line".
Writing for The Independent, Dummy Mag editor Yemi Abiade said it was "unfounded" to blame drill for violence that has existed for decades.
The teenagers murdered in London in 2018
Show all 21
"Ignoring these problems breed contempt, giving birth to more violence," he added. "Regardless of London's murder rate, drill will continue to offer a voice to those without one because, for many of them, it's all they have to survive."
One group of artists, 1011, have launched a petition against police ordering them to stop the promotional use of YouTube, receiving more than 5,000 signatures so far.
Meanwhile Pressplay, a company that promotes drill music videos frequently using the hashtag "drop the knife, pick up the mic", said its representatives had met with YouTube last week.
"With what's happened lately the police have forced YouTube to take down some videos," said a statement posted on Instagram. "It will probably be back up in the next few weeks."
The takedowns are part of Operation Domain which started in September 2015 with the aim of taking action against gang-related videos encouraging violence.
The government's first-ever Serious Violence Strategy did not name drill music specifically but said social media had created "an almost unlimited opportunity for rivals to antagonise each other" in ways viewed by a huge audience.
The document said videos and posts "glamorise weapons and gang life", while inciting attacks and possibly leading to "cycles of tit-for-tat violence".
The strategy was heavily criticised for omitting a leaked report by the Home Office warning that police budget cuts had "likely contributed" to rising violence and "encouraged" offenders.
It sparked the creation of a Serious Violence Taskforce including charities and mental health services seeking to prevent young people carrying knives and turn them away from criminality.
Voluntary groups have highlighted the impact of the closure of youth centres and other services for young people on deprived communities, while the Police Federation has pointed at the loss of more than 20,000 officers since 2010.
Scotland Yard has recently increased the use of blanket stop and search powers, which had been declining steeply for several years following controversy over alleged racial bias, in areas deemed to be at risk of violence.
Commissioner Cressida Dick said there were many reasons behind the recent uptick in attacks, including evolving drugs markets, austerity and a "reduction in police finances", alongside drill music.
"Very quickly, you will see these are associated with lyrics which are about glamourising violence, serious violence – murder, stabbings – they describe the stabbings in great detail, with great joy and excitement," she said during an appearance on LBC Radio.
"Often, and we've seen this in London, we have gangs who make drill videos, and in those videos they taunt each other and say what they are going to do to each other, and specifically what they are going to do to who."
Ms Dick linked drill music to at least one attack in London and said web giants have a "social responsibility" to remove content that incites and glamourises violence.
A spokesperson for YouTube said: "We have developed policies specifically to help tackle videos related to knife crime in the UK and are continuing to work constructively with experts on this issue.
"We work with the Metropolitan Police, the Mayor's office for policing and crime, the Home Office, and community groups to understand this issue and ensure we are able to take action on gang-related content that infringe our community guidelines or break the law.
"We have a dedicated process for the police to flag videos directly to our teams because we often need specialist context from law enforcement to identify real life threats.
"Along with others in the UK, we share the deep concern about this issue and do not want our platform used to incite violence."
Additional reporting by PA