'Number' of forces investigating reports of injection spiking, police chief says
Police in Nottinghamshire, West Yorkshire and Scotland are all looking into reports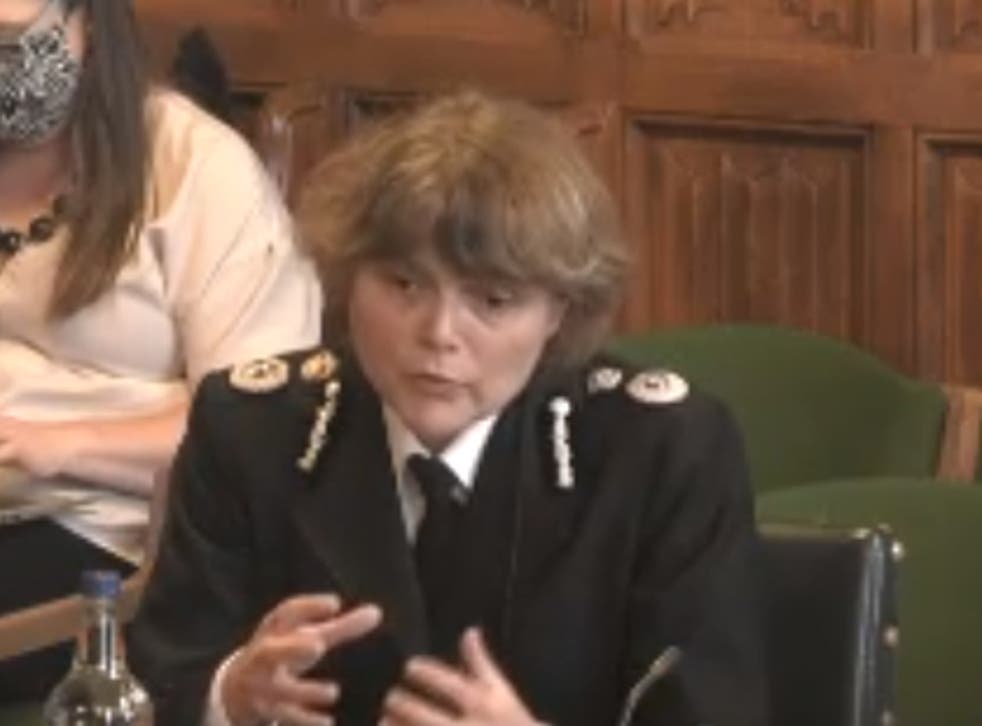 A "number" of forces across the country are investigating reports of spiking done with injections, a police organisation official has said.
Sarah Crew from the National Police Chiefs' Council (NPCC) said on Wednesday she had become aware of allegations of injection spiking that morning.
"From the reports that I've seen, at the moment I can see a number of police forces are investigating them," the group's lead for Rape and Adult Sexual Offences said.
Ms Crew, who is Temporary Chief Constable at Avon and Somerset Police, said: "I think there is a fair assumption there may be a sexual motive in those. But there isn't an indication."
She told the Home Affairs committee she had raised the reports of spiking incidents involving injections to the National Crime Agency but added: "It is difficult to make an assessment on that particular trend at the moment."
Nottinghamshire Police and West Yorkshire Police are both looking into reports of people being spiked with needles.
A Police Scotland spokesperson said on Wednesday the force was aware of social media posts about injection spiking incidents. "Officers are carrying out enquiries, and a small number of reports from the Edinburgh, Dundee and Glasgow areas are being investigated," they added.
Cressida Dick, the Metropolitan Police chief, was asked on Wednesday morning about reports of injection spiking. "I'm afraid I hadn't heard that. But it sounds very worrying," she told the Police and Crime Committee.
Nightclub boycotts have been planned across the UK in a call for tougher action to tackle spiking, including tigher checks on entry.
Girls Night In campaigns are urging people to avoid clubs in cities such as Nottingham, Bristol, Edinburgh and Cardiff next week, with organisers saying women are "scared" and clubbing experiences are "tainted by the fear, worry and anxiety that we are going to be drugged".
A 19-year-old student said she woke up with no memory and a limp after a night out in Nottingham last week, later finding a pinprick on her leg that caused a shooting pain when touched.
"The main thing that is really terrifying me as well as being spiked is that it was by an injection," Zara Owen toldThe Independent. "Naturally, I could be a carrier of HIV or hepatitis if this needle in use was a dirty one."
The shadow home secretary addressed reports of injection spiking on Wednesday, saying it was "terrifing".
"This awful crime needs to be clamped down on without delay," Labour's Nick Thomas-Symonds added.
Asked about spiking at the Home Affairs committee on Wednesday, Donna Jones, the joint national lead for supporting victims at the Association for Police and Crime Commissioners, said she thought the "scale of the problem" was "more significant than we realise" due to the "vulnerability" of victims. who have often consumed alcohol.
Priti Patel, the home secretary, has also asked police forces to urgently assess the scale of drink spiking at nightclubs and parties after some said they had seen more spiking incidents in recent months.
Spiking drinks can lead to up to ten years in prison - or even higher if other offences like rape, robbery or another assault has taken place.
Register for free to continue reading
Registration is a free and easy way to support our truly independent journalism
By registering, you will also enjoy limited access to Premium articles, exclusive newsletters, commenting, and virtual events with our leading journalists
Already have an account? sign in