Drink-drive deaths soar by 25 per cent after decades of decline
An estimated 290 people were killed in drink-drive accidents in Britain in 2012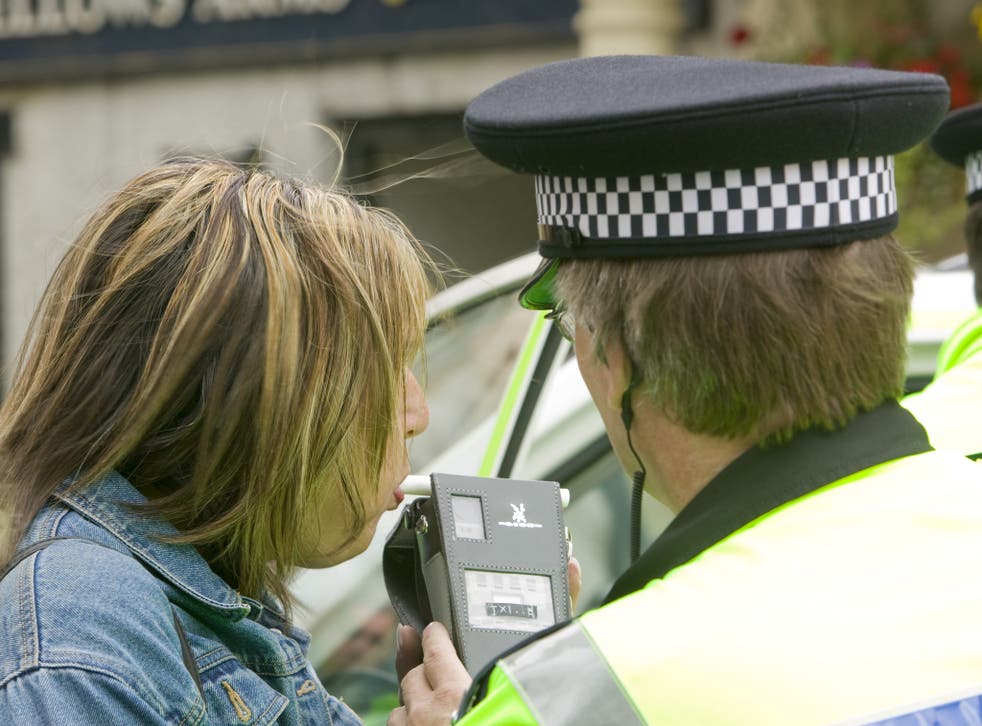 Nearly 300 people were killed in drink-drive accidents on Britain's roads in 2012, a rise of 25 per cent on the year before, the Department for Transport said yesterday.
The surprise increase reverses the previous trend of falling levels of fatalities involving motorists above the legal limit for alcohol.
According to provisional figures, an estimated 290 people died in drink-drive incidents in 2012, compared with 230 the year before.
There were 250 alcohol-related accidents which resulted in deaths last year, compared with 220 in 2011.
The Transport minister Norman Baker said, that despite the increase, the number of deaths was still a quarter lower than in 2009. He said the Government was not complacent and was approving new breath-testing equipment for police.
But the Advertising Association suggested the rise could be linked to cuts in funding for publicity campaigns warning of the dangers of drink and drug driving.
Kevin Clinton, head of road safety for the Royal Society for the Prevention of Accidents, described the increase as "very disturbing" and called for a lower drink-drive limit.
He said: "The figures show the problem of drinking and driving has not been solved, with tens of thousands of people being convicted of drink-driving, hundreds losing their lives and thousands being injured every year."
Figures of more than 1,400 deaths a year were recorded in the 1980s and the total hovered around 500 to 600 in the first years of the 21st century before dipping sharply between 2007 and 2011. The 2011 death figure was the lowest since records began, increasing the disappointment over the latest statistics.
The AA president Edmund King said: "We need to keep reinforcing the message that drinking and driving don't mix. All drivers need to take heed of this and ensure that if they are going to be driving, that they adopt a zero tolerance approach and don't drink anything alcoholic at all."
Register for free to continue reading
Registration is a free and easy way to support our truly independent journalism
By registering, you will also enjoy limited access to Premium articles, exclusive newsletters, commenting, and virtual events with our leading journalists
Already have an account? sign in