Driver who ploughed into cyclists after spraying them with windscreen wash is jailed
Judge sentenced John Rafferty to 16 weeks in prison after saying he could have caused 'catastrophic and life-changing injuries'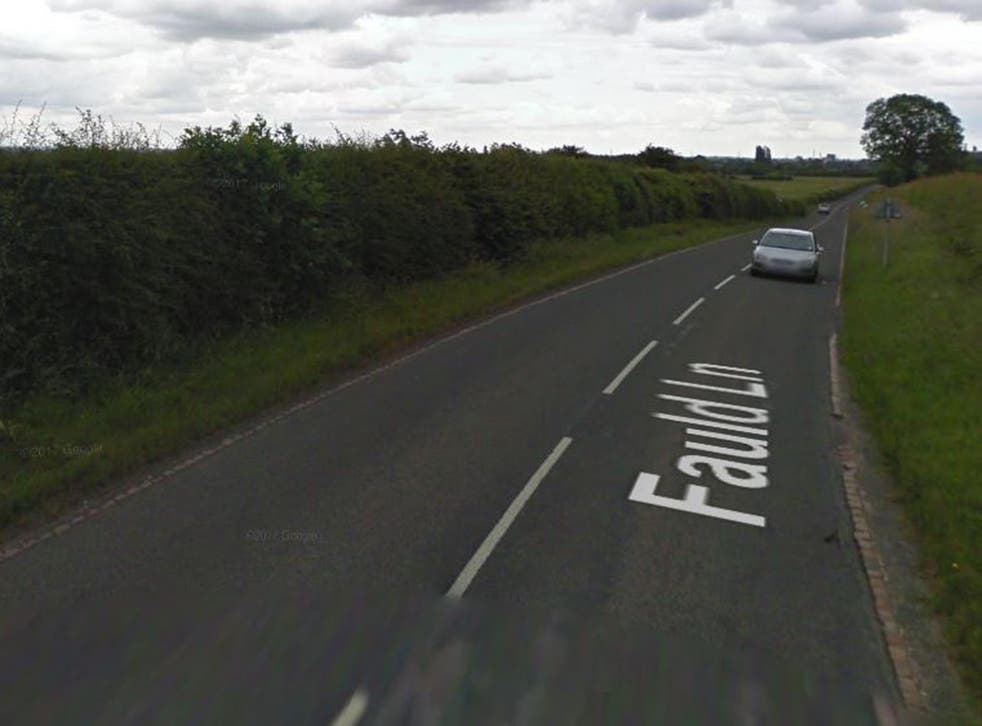 A road-rage driver has been jailed after being found guilty of deliberately swerving into a group of cyclists – including two children.
South Derbyshire Magistrates Court heard how John Rafferty "saw the red mist" because he was unable to get past the group of a dozen cyclists, which included two 12-year-old boys, as they were riding two abreast down a country road at Coton in the Clay, near Tutbury in Staffordshire.
The 50-year-old repeatedly honked his horn at the cycling club, the CC Giro from Sutton Coldfield in the West Midlands, swerved into the group three times in an attempt to overtake them and deliberately sprayed his screen wash at them.
After the leader of the group confronted him about his behaviour he chased after him, hit his bike and knocked him off into a hedge during the incident on 26 July last year.
Prosecutor Peter Bettany told the court: "The defendant started to sound his horn for long periods, tried to pull past them and swerved into them on three occasions, deliberately squirting his screen wash as he did so and showering the cyclist.
"One of the lead riders rode past him and started to remonstrate through the window, before pulling in front of him. This seemed to annoy the defendant even more and he drove within inches of the lead rider eventually hitting his back tyre and sending him off his bike and into the side of the road."
After this Rafferty and the group stopped at the scene until the police arrived where he was charged with dangerous driving, cycling news website Road.CC reported.
UK news in pictures

Show all 50
He later pleaded guilty to charges but accused the cyclists of "getting together" to make sure their statements matched to ensure the maximum prosecution before it came to court, the Derby Telegraph reported.
He was sentenced to 16 weeks in prison, handed him a 26-month road ban and ordered him to pay a £115 victim surcharge.
Sentencing him, District Judge Jonathan Taaffe said: "This involved you using your motor vehicle as a weapon against a vulnerable group of road users in what can be termed a road rage incident.
"Cyclists are vulnerable not because they don't know how to use the road but because they lack protection from impacts such as this. You firstly intimidated them because you wanted to get past them, sounding your horn continuously for 25 or 30 seconds.
"There were cyclists as young as 12 in that group and the way you drove would have caused them fear and anxiety. You attempted to overtake the group and swerved into them on three occasions and using your screen wash against them.
"Finally, when one of them rode past you to remonstrate you ran him off the road and into a hedge. This could have resulted in absolutely catastrophic and life-changing injuries for the cyclist involved."
Speaking outside the court, the unnamed man who was injured in the incident said: "I am in my 60s and I have ridden for more than 50 years, including leading cycling tour holidays in the UK and abroad, and I have never experienced road rage like this in all of that time."
Register for free to continue reading
Registration is a free and easy way to support our truly independent journalism
By registering, you will also enjoy limited access to Premium articles, exclusive newsletters, commenting, and virtual events with our leading journalists
Already have an account? sign in
Register for free to continue reading
Registration is a free and easy way to support our truly independent journalism
By registering, you will also enjoy limited access to Premium articles, exclusive newsletters, commenting, and virtual events with our leading journalists
Already have an account? sign in