Police device to automatically detect when drivers are using mobile phones
Equipment will help identify areas where there are high levels of mobile phone usage in cars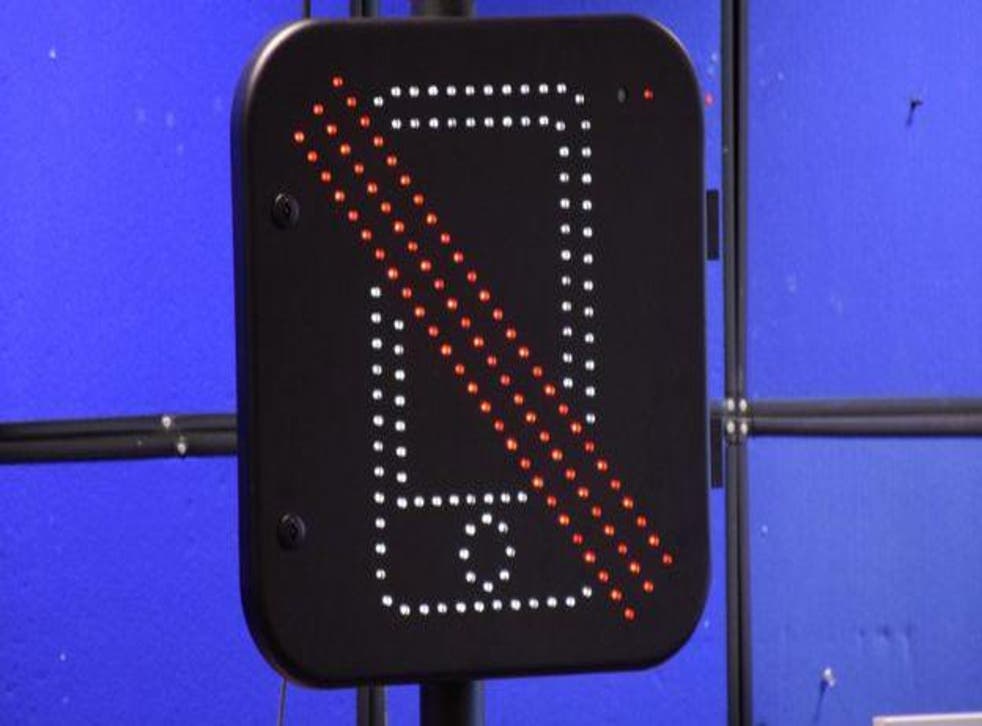 Two UK police forces are planning to install roadside equipment that will automatically detect when motorists are using mobile phones.
Thames Valley and Hampshire police have said the technology will not be used as an "enforcement tool".
Officers say it is intended to raise awareness about the dangers of driving while using a phone and to help identify areas where there are high levels of mobile phone usage in cars.
The equipment, which was developed by the two police forces in partnership with Norfolk-based company Westcotec, works by detecting 2G, 3G and 4G signals.
If the sensors register that someone is calling, texting, or using data in the vehicle a sign will flash ahead at the side of the road.
UK news in pictures

Show all 50
The police say the equipment is designed not to activate the sign when someone is using a hands free-device, but it will not be able to distinguish if a passenger or driver is using the phone.
The system was initially tested in Norfolk last year.
Under current plans, two detectors, each worth £6,000, will be used by the police forces initially.
Police have said that more equipment may be rolled out over coming months.
The campaign is being supported by Kate Goldsmith, whose 11-year-old daughter, Aimee Goldsmith, died after a lorry driver crashed into several cars while using his mobile phone.
Ms Goldsmith, who has been campaigning over the use of mobile phones by drivers, said: "I am supporting this campaign and welcome any technology which can assist in educating people and stop them from using their mobile phones whilst driving.
"Most mothers' look forward to planning their daughter's weddings. I had to plan Aimee's funeral.
"My son Jake was travelling in the car behind the one that Aimee was travelling in, thankfully he was uninjured, but he literally saw the moment that killed his sister."
Westcotec managing director Chris Spinks said: "Our system is designed to provide intelligence to police officers so that they can carry out enforcement activity in order to reduce the amount of people who are using mobile phones illegally on our roads."
If a driver is caught using a mobile phone at the wheel they are currently fined £200 and given six points on their licence.
They can also go to court and be disqualified from driving or riding, with a maximum fine of £1,000.