More than 40 drug driving convictions overturned in probe over 'data manipulation' at forensics lab
Thousands of cases yet to be examined in nationwide retesting programme over alleged tampering at Randox Testing Services 
Lizzie Dearden
Home Affairs Correspondent
Thursday 06 December 2018 19:54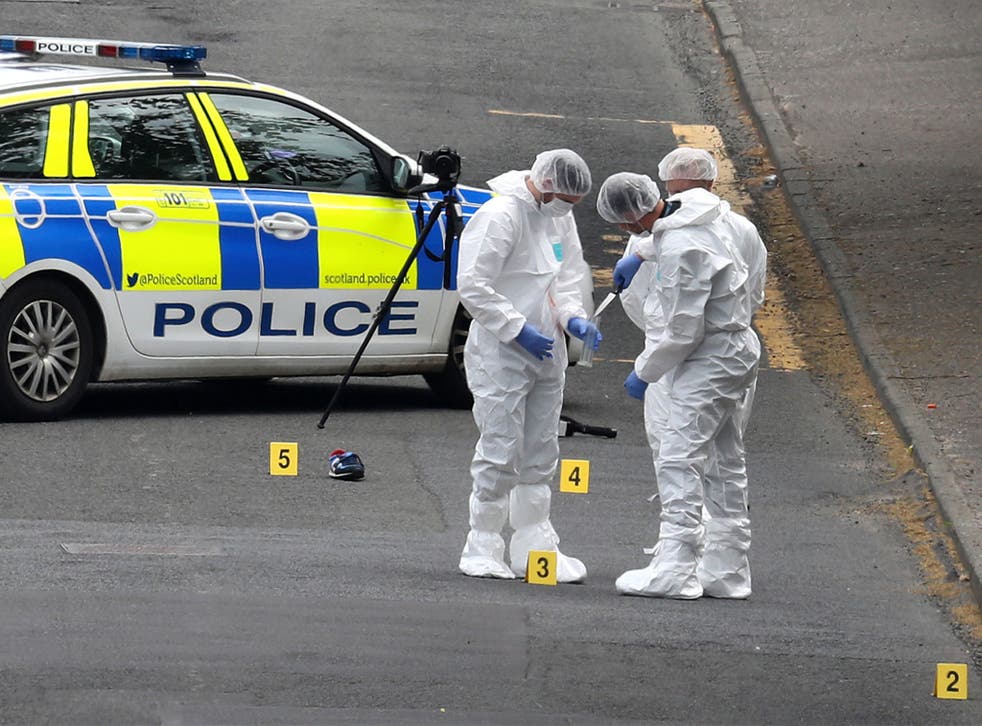 More than 40 drug driving prosecutions have so far been quashed over the manipulation of data at a forensics laboratory charged with testing samples from across the UK.
Police called the scandal the worst evidence breach in "living memory" and fear that the figure could double by the time retesting is complete as more than 10,000 cases are reviewed.
The National Police Chiefs' Council (NPCC) said experts had been sifting through 10,500 criminal cases that could have been affected by alleged tampering with results at Randox Testing Services.
Investigators have arrested two men who worked at a Randox laboratory in Manchester but would not give a potential motive for the manipulation as the probe continues.
The vast majority of checked cases – 7,700 – were linked to drug driving arrests, but sexual offences, murders, attacks and sudden death investigations are also being checked.
The work will not be complete until the end of 2019, and is having a knock-on effect through the criminal justice system.
As well as the 40 cases quashed by magistrates, one conviction was thrown out by the Court of Appeal and the Crown Prosecution Service (CPS) dropped charges in a further 50 cases – which mostly involved alleged cannabis use.
At least 35 of the people whose convictions have been quashed are pursing civil cases to seek damages, with some having lost their jobs as a result of driving bans.
Chief Constable James Vaughan, the NPCC leader for forensics, said the scandal had affected all but one of the 43 police forces in England and Wales.
"The integrity of forensic science is a fundamental part of our criminal justice system and we are working tirelessly to minimise the impact of this serious breach of standards," he added.
"Unfortunately, the retesting process has been slower than we had either hoped or anticipated, as a result of the limited specialist and independent capacity."
UK news in pictures

Show all 50
Randox voluntarily gave up its accreditation to test samples for British police last year, and officials are struggling to find other forensic companies that meet strict standards.
"Even before retesting started there was a chronic shortage of toxicology capacity in England and Wales," Mr Vaughan said.
"We have a perfect storm … and it must be causing a delay through the criminal justice system because we rely heavily on toxicology for very serious crime."
Of the 10,500 cases identified, 3,800 have so far been retested or submitted for checks. The move was deemed unnecessary for 2,300 cases where toxicology was not crucial to the outcome.
With around 4,000 cases yet to be re-examined, Mr Vaughan said the number of quashed prosecutions "could double" by the time the process is complete.
Police said all sexual violence and murder cases have been checked with no irregularity found, and that live cases, people awaiting sentence or who are already in prison were prioritised for completion by April.
The remainder of the 10,500, including people who were acquitted or released, will be worked through by December 2019.
"​There is no information that original tests were anything but reliable, it's about manipulation of data from the analysis of the results," Mr Vaughan said.
Randox, which made a pre-tax loss of £11m in 2017, estimates retesting will cost it £2.5m and the police operation will amount to tens of thousands of pounds at least.
The cases date back to 2014 but the suspects previously worked at another firm called Trimega Laboratories. Parliament has mounted inquiries into the potential impact on child protection and family court cases but it may never be possible to identify the true number of Trimega customers affected, due to poor record-keeping and the fact that degraded samples cannot be retested.
The alleged manipulation came to light in January 2017 when an internal investigation by Randox uncovered irregularities and the company reported the details to police.
The suspects, two men aged 47 and 31, were arrested on suspicion of perverting the course of justice and have been bailed until January.
Six other people were interviewed under caution but all but one have since been eliminated from enquiries.
Hudgell Solicitors is representing 35 people who have already had their convictions quashed and expects "many more" to seek damages.
"This is a national scandal which has had a devastating impact on lives," said Andrew Petherbridge, the firm's head of civil liberties.
"People have lost their driving licences, and as a result lost their employment, struggled to pay bills such as mortgages and rents, and some have been unable to travel to see their families and children.
"Forensic testing put them in a position where they simply had to accept these convictions, as forensics are seen as safe and unquestionable."
Luke Pearson, a 26-year-old scaffolder, received a 12-month driving ban and £480 fine in January 2017 because of a roadside drugs test that was analysed by Randox.
His conviction was not overturned until February, when he had already lost his job through being unable to drive.
"I was out of work for around two months as I had to find scaffolding work where I could travel on public transport," Mr Pearson said. "It all put a strain on life, and on my relationship with my girlfriend as I was the main earner and we struggled with bills and rent.
"I was only an occasional, light cannabis user but when the police tell you that science says you are guilty you can't argue."
Billal Hartford, 21, had his drug driving conviction overturned at the Court of Appeal after retesting showed a blood reading showing an illegal level of cannabis was too high.
"There is supposed to be an official legal system in place and I simply can't believe how peoples' lives can be ruined," he said. "Forensic results are seen as being the undisputed evidence – but it is not the case now."
A spokesperson for Randox said the firm was covering the cost of retesting.
"Randox is actively supporting the police investigation and working alongside all appropriate authorities to resolve any outstanding issues in as timely a manner as possible," a statement added.