'Ten out of ten' drunk smashed guitar over sleeping mamba user's head like a baseball bat, court hears
Simon Groves told police he assaulted man slumped on bench because he was 'riled to see them off their barnets with kids hanging around'
Thursday 23 August 2018 18:04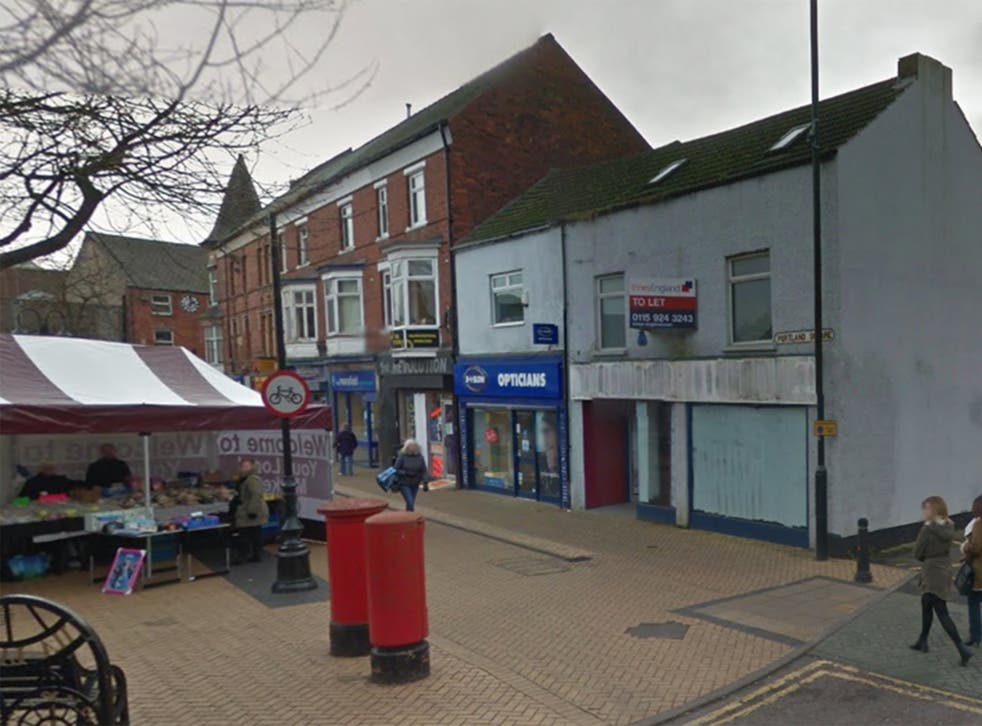 An out-of control drunk who grabbed a guitar and smashed it over an unconscious drug addict's head has been spared jail.
CCTV footage showed Simon Groves, from Sutton, assaulting a man who was slumped on a bench in Nottinghamshire claiming that "he deserved it" because he was high on the synthetic cannabis drug mamba, also known as spice or black mamba.
The father-of-one had been drinking lager and sambuca since 11am before he got into an argument with two men because he and his friend were "riled to see them off their barnets with kids hanging around".
Groves then took the guitar from one of the men and smashed it over the side of the head of the other.
Prosecutor Neil Hollett told the court Groves described himself to police as being very drunk
"He said he was a 10 out of 10 on a one-to-10 scale of being drunk," he said.
"…The defendant is seen to take the guitar from the victim and swinging it like a baseball bat to the side of the victim's head.
"The guitar breaks on impact and the victim was woken at that point."
Mr Hollett said Groves claimed he and his friends were annoyed that the men were high on drugs.
"He said he takes his daughter into town and doesn't want to be seeing this."
Speaking of what the 30-year-old defendant had told police after the attack, Mr Hollett said: "At the police station he said 'You're arresting me for hitting a mamba-head?' He deserved it. You know I hit him over the head with the guitar?"'
UK news in pictures

Show all 50
Groves admitted one count of assault by beating at Mansfield Magistrates' Court.
He was sentenced to 24 weeks in prison, suspended for 12 months, and was ordered to attend 30 days of the Cobaid (Control of Violent Behaviour in Angry Drinkers) programme.
Passing sentence, chair of the bench Enid Bloom said: "This was so serious ... because it was an offence on a vulnerable victim, you used a weapon, it was town centre violence, you have a really violent record and you were under the influence of alcohol."