Edson Da Costa: Young black father dies after being detained by London police using force
Family demand 'justice' amid investigation by Independent Police Complaints Commission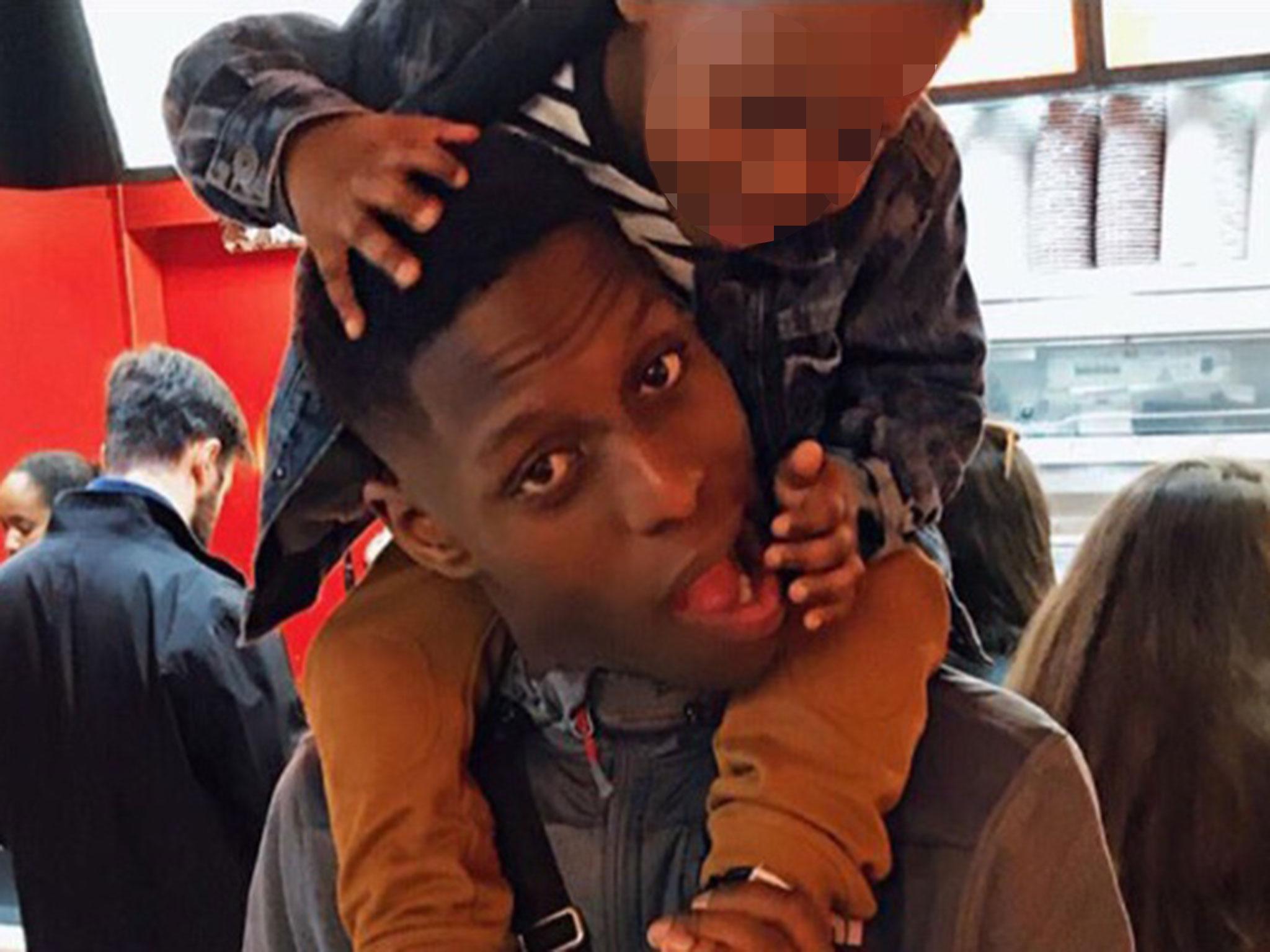 Relatives of a 25-year-old man who died in hospital after being detained by police in London say they are campaigning for "justice" amid conflicting claims over his death.
The Independent Police Complaints Commission (IPCC) said Edir Da Costa, known as Edson, "became unwell" during the operation in Beckton. He had a young son and was expecting his second child.
A car he was travelling in with two friends was stopped in Tollgate Road at around 10pm on 15 June.
"Mr Da Costa was detained by police officers," said a spokesperson for the IPCC, which has launched an independent investigation.
"During this interaction it is believed police officers used force and deployed CS spray.
"Mr Da Costa became unwell, first aid was administered, an ambulance was called and he was taken to hospital. Tragically on Wednesday 21 June, Mr Da Costa died."
A preliminary postmortem conducted the following day did not establish a cause of death, but the pathologist found "no injuries to suggest severe force was used".
Mr Da Costa's father, Ginario da Costa, told the Lusa news agency police stopped the car because they suspected it had been involved in a robbery.
He said that when officers asked to search the occupants his son resisted, saying he had done nothing wrong.
Mr Da Costa's father said witnesses told him: "He fell to the ground and a policeman put a knee on his throat."
Police officers called the London Ambulance Service to the scene and he was taken to hospital, remaining in a critical condition until he died six days later.
The young father's family believe he went into cardiac arrest at the scene, although the account has not been officially concerned.
Mr Da Costa's cousin, Larissa Dos Santos, claimed a doctor treating him in hospital told families he had injuries including a ruptured bladder, collapsed lungs, and fallen diaphragm and had lost his sight due to damage caused by CS spray.
A crowdfunding page set up for Mr Da Costa, who was known as Edson, additionally claimed he had his "neck broken in two places and head injuries", being left on life support.
The "Justice for Edson" page has so far raised more than £2,300 for funeral costs, legal fees and his son.
The IPCC called the claims "misinformation" and said it had contacted Mr Da Costa's family to share the pathologist's findings.
"The preliminary post-mortem found that Mr Da Costa did not suffer a broken neck, or any other spinal injury during his interaction with the police," a spokesperson said.
"It found he did not suffer a broken collarbone or bleeding to the brain.
"Rigorous investigations into the cause of Mr Da Costa's death are continuing, including into the use of force."
The IPCC said it was releasing the information out of concern at the "rapid spread of false and potentially inflammatory information", appealing with people not to share claims that "could have very dangerous consequences" on social media.
Relatives and friends of Mr Da Costa, who was born in Portugal but had been living in the UK since 1996, have organised a protest at Forest Gate police station on Sunday.
Ms Dos Santos said the entire family was "in shock" over her cousin's sudden death.
"It doesn't make sense that Edson wound up dead," she told The Independent.
"There's a mixed feeling of anger and great sadness.
"We can't do anything - we feel ignored, we feel outraged, we feel hurt. It's indescribable."
Ms Dos Santos, who lives in Liverpool, said she wanted bring police "to justice".
"Edson was an absolutely beautiful person, he had a heart of gold…he was bubbly and always had people laughing," she added.
"I can't describe what a loss he is. He wasn't just my cousin, he was my friend. He was a friend for everyone.
"He never let anyone down and now's our time to stand up for him."
Ms Dos Santos claimed that there was a "misconception of young black males" in British society that contributes to the use of "unnecessary force" by police in some cases.
Chief Superintendent Ian Larnder, from the Metropolitan Police, said all officers were "fully aware that they will be asked to account for their actions".
"Officers are not exempt from the law and we would not wish to be," the Newham Borough Commander added.
"I know that Edir's family, friends and the wider community want answers, but it is important that the investigation is allowed to take place to establish the full facts of what happened before any conclusions are made.
"As is right, the IPCC are conducting a thorough investigation of what happened. This will take time, but it is important that we all remain calm so that this can be done and so that Edir's family are given the answers that they need and deserve."
Ch Supt Larnder expressed his "deepest sympathies" to Mr Da Costa's family, adding: "Whatever the circumstances, the death of a young man and father is always a tragedy and my condolences go out to his loved-ones."
The IPCC has attended the scene where the car was stopped attended interviews with the police officers involved.
Investigators are now carrying out door to door enquiries in the area, while appealing for witnesses to the incident to come forward.
Associate Commissioner Tom Milsom said: "My thoughts are with the family and friends of this young man and all those affected.
"We are committed to conducting a comprehensive investigation and I would urge anyone with information to support our efforts."
Anyone with information is asked to email woodcocksroad@ipcc.gsi.gov.uk or call 0800 096 9073.