Edward Heath 'raped 12 year-old boy at Mayfair flat'
Man says he was sexually assaulted in central London after being picked up hitchhiking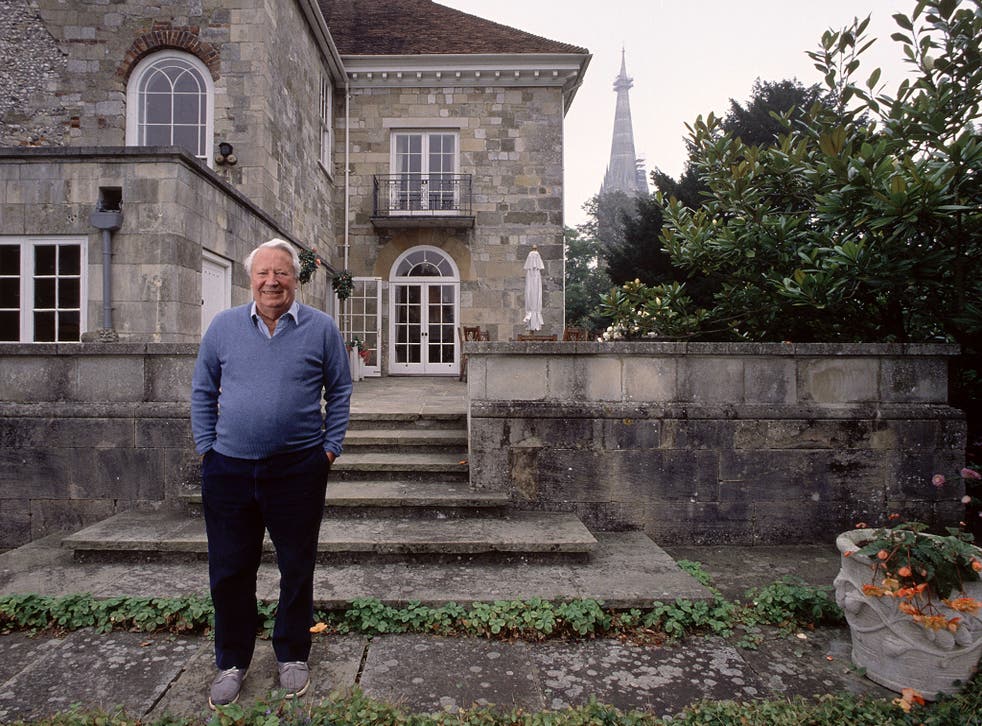 A man has claimed he was raped by Sir Edward Heath when he was 12, as police launch an inquiry into the alleged "cover-up" of child sex abuse allegations levelled at the former Prime Minister.
In an interview with The Mirror, the alleged victim, now in his 60s, claimed he was sexually assaulted by Sir Edward in his Mayfair flat in 1961 after being picked up while hitchhiking.
The boy, who claimed to have been abused throughout his childhood by his father and his paedophile friends, said Sir Edward picked him up along the A2 road in north Kent as he hitched a lift.
He claimed to have gone back to an apartment in Park Lane, London where he was raped.
It was not until 1965 that he says he realised who his alleged abuser was, recognising him from a picture in a newspaper in which Sir Edward was standing beside Margaret Thatcher.
In statements to his legal team reported in the newspaper he said: "I learned that he was MP for Bexley. This answered a lot of questions as to why no-one believed me about the London saga. I got called a liar and a fantasist."
The Metropolitan Police declined to comment on the claims.
Sir Edward, who was prime minister for four years in the 1970s, is the highest-profile figure to be embroiled in historic abuse allegations against prominent figures.
The Independent Police Complaints Commission (IPCC) is looking into whether Wiltshire Police followed up a claim against Sir Edward, which was made in the 1990s.
A woman who was in charge of a brothel had been due to stand trial but said she would expose the top politician, according to reports.
Wiltshire Police have appealed for potential victims of Sir Edward to come forward, after launching an inquiry on the back of allegations made by a retired senior officer.
Superintendent Sean Memory of Wiltshire Police said: "The allegation is that a trial was due to take place in the 1990s and information was received in that trial that Sir Ted Heath was involved in the abuse of children and the allegation is from the result of that information that the trial never took place.
Edward Heath - Life in pictures

Show all 15
"A retired senior police officer has come forward towards the end of 2014 indicating that they were aware of this information.
"This is an appeal for victims in particular. If you have been the victim of any crime from Sir Ted Heath or any historical sexual offence, or you are a witness or you have any information about this, then please come forward."
Wiltshire Police said Sir Edward "lived in Salisbury for many years".
It said: "We would like to hear from anyone who has any relevant information that may assist us in our inquiries or anyone who believes they may have been a victim."
An IPCC spokesman said it will investigate allegations concerning the force's handling of an "alleged claim of child sexual abuse made in the 1990s".
He added: "It is alleged that a criminal prosecution was not pursued when a person threatened to expose that Sir Edward Heath may have been involved in offences concerning children.
"In addition to this allegation, the IPCC will examine whether Wiltshire Police subsequently took any steps to investigate these claims."
Labour MP Tom Watson claimed he received information relating to allegations of child abuse involving Sir Edward in 2012.
He added: "A separate claim concerning Heath was made to me subsequently.
"I passed them both to the police, who have confirmed to me that at least one of those allegations is being investigated and taken seriously."
The Sir Edward Heath Charitable Foundation said: "We welcome the investigation by Wiltshire Police, which we wholeheartedly believe will clear Sir Edward's name and we will co-operate fully with the police in their inquiries."
Sir Edward, who led the Conservative government between 1970 and 1974, never married and was famously reticent about his private life.
One biographer concluded that he may have been a latent or repressed homosexual while another thought he was "pretty well sexless".
Away from politics he was noted for his enthusiasm for sailing and classical music.
Sir Edward died at home in Salisbury aged 89 in July 2005.
Additional reporting by Press Association
Register for free to continue reading
Registration is a free and easy way to support our truly independent journalism
By registering, you will also enjoy limited access to Premium articles, exclusive newsletters, commenting, and virtual events with our leading journalists
Already have an account? sign in