Elizabeth Nnyanzi: Young lawyer murdered by family friend who had been taken in by her parents
Mechanic Peter Kibisu attacked Miss Nnyanzi in her bedroom after a drink-and drug-fuelled night out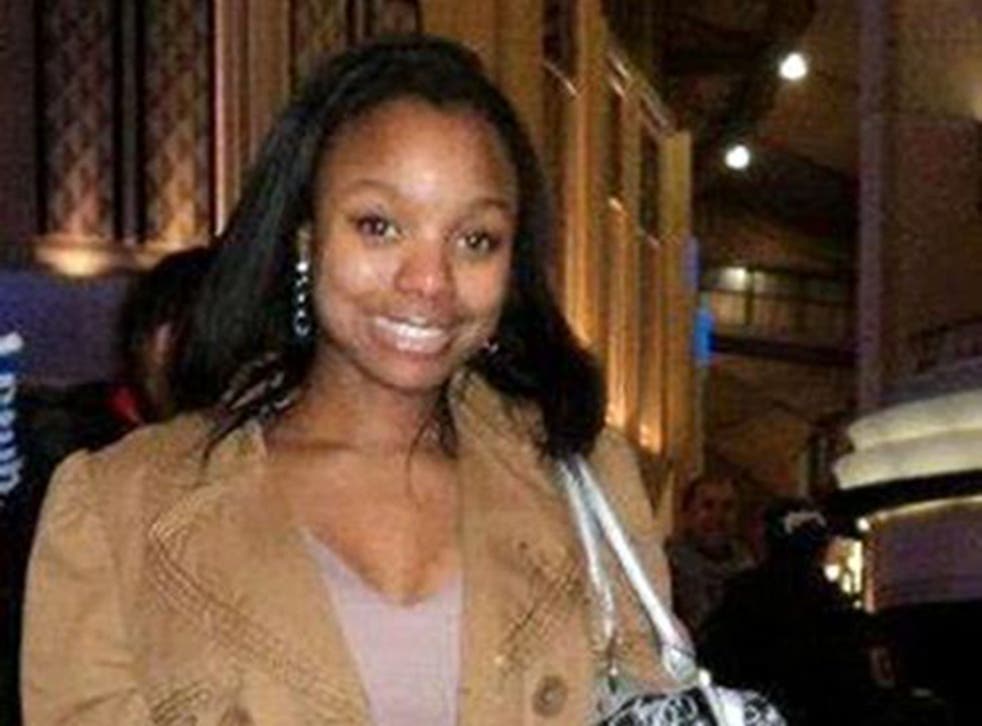 A talented trainee lawyer was raped and strangled in an act of "unspeakable wickedness" by a friend who had been taken in by her family, a judge has said.
Mechanic Peter Kibisu, 24, attacked Elizabeth Nnyanzi, 31, in her bedroom after a drink-and drug-fuelled night out. He then tried to cover his tracks and headed off for a full day of work at a BMW dealership before returning to the home to report her death on 14 August last year.
It was only after his story about an intruder at the family home in Harrow, north-west London unravelled that Kibisu admitted his crimes.
The tearful family of Miss Nnyanzi gathered at the Old Bailey, where he was sentenced to a minimum jail term of 27 years.
Judge Richard Marks QC told him: "She was a quite outstanding young woman of immense talent and ability with a life of huge potential ahead of her.
"What you did that morning was truly shocking. Your actions were those of unspeakable wickedness and it is frankly hard to comprehend how you could have done that to anybody, still less a young woman like her."
Opening the case, Mark Heywood QC said the defendant had been living with the Nnyanzi family for about nine months, during which time Miss Nnyanzi, a former pupil at the prestigious Cheltenham Ladies' College, regarded him as a much younger "cousin". At the time of the killing, her family members were all away and she was alone in the house with Kibisu.
Mr Heywood said: "The defendant returned home...having been out for almost the entire night.
"He was very probably affected by drink and in the very short time before he then left once more – no more than one and a half hours – he took very grave advantage of those who had given him a home by first sexually attacking and then killing Elizabeth Nnyanzi."
At about 6pm that night, Kibisu dialled 999 to report that he had come home from work and found Miss Nnyanzi was not breathing.
In a statement read to the court, Mrs Nnyanzi described him as a "wolf in sheep's clothing". She said: "Peter is without remorse, a cold manipulative person.
"We helped him in his hour of need. We took him in. His mother took no responsibility for him. How did Peter repay us? He raped and killed our daughter. He seemed not in the least affected by his actions. Peter attempted to cover his evil deeds."
Ms Nnyanzi's father, Joseph, said: "I feel as though someone has stamped on my heart. My life has been shattered as a result of this heinous incident."
PA