Eton-educated Lord George Worsley, 24, crashes car into lamppost after being pursued by police while drunk and 'blacked-up'
Told officer who pulled him over: 'I do feel I have been rather foolish'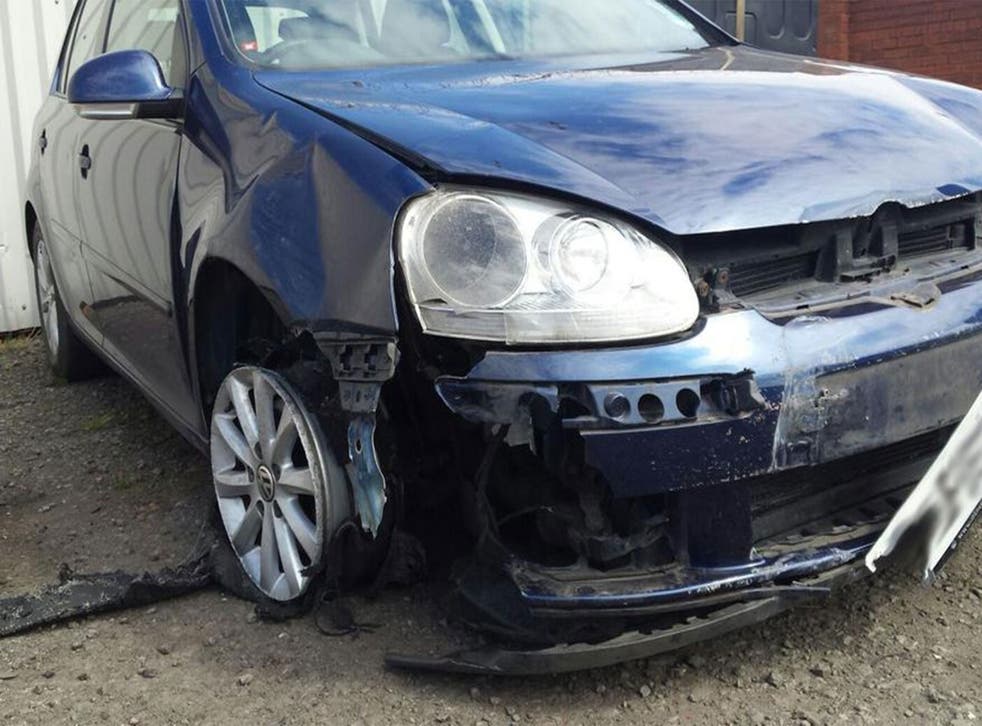 A 24-year-old lord has appeared in court after he was pursued by police while drunk and "blacked-up" before crashing into a lamppost.
Lord George Worsley, the first son of the Eighth Earl of Yarborough, was three times the legal alcohol limit when he was ordered to pull over by police in the early hours of the morning, the Grimsby Telegraph reported.
Police said the young lord did not respond to the flashing lights of the pursuing patrol car, and only stopped when his car came off the road after travelling another 100 metres.
When he finally came to a stop on the A-road which passes nearby the Yarboroughs' official 28,000 acre residence Brocklesby Estate, Worsley appeared to have boot polish covering his face, it was reported. He told the officer who pulled him over: "I do feel I have been rather foolish."
Worsley was, like his father, educated at Eton College, and in mitigation lawyers said the defendant was stressed by working long hours setting up his own fashion newspaper, the Soho Review.
The young lord admitted to driving without insurance and without a licence. He has been sentenced to a 12-month community order and 120 hours' unpaid work, and banned from driving for 28 months.
It is not the first time the family has had a run-in with road traffic police. In 2009, Worsley's father Lord Charles Pelham was stopped by police for speeding on the A1 near Huntingdon in Cambridgeshire, again reported by the Grimsby Telegraph.
The Earl was found to be travelling at 125mph and banned from driving for 90 days.
Register for free to continue reading
Registration is a free and easy way to support our truly independent journalism
By registering, you will also enjoy limited access to Premium articles, exclusive newsletters, commenting, and virtual events with our leading journalists
Already have an account? sign in
Register for free to continue reading
Registration is a free and easy way to support our truly independent journalism
By registering, you will also enjoy limited access to Premium articles, exclusive newsletters, commenting, and virtual events with our leading journalists
Already have an account? sign in