Exclusive: Chances of getting a rape case to prosecution at lowest levels since records began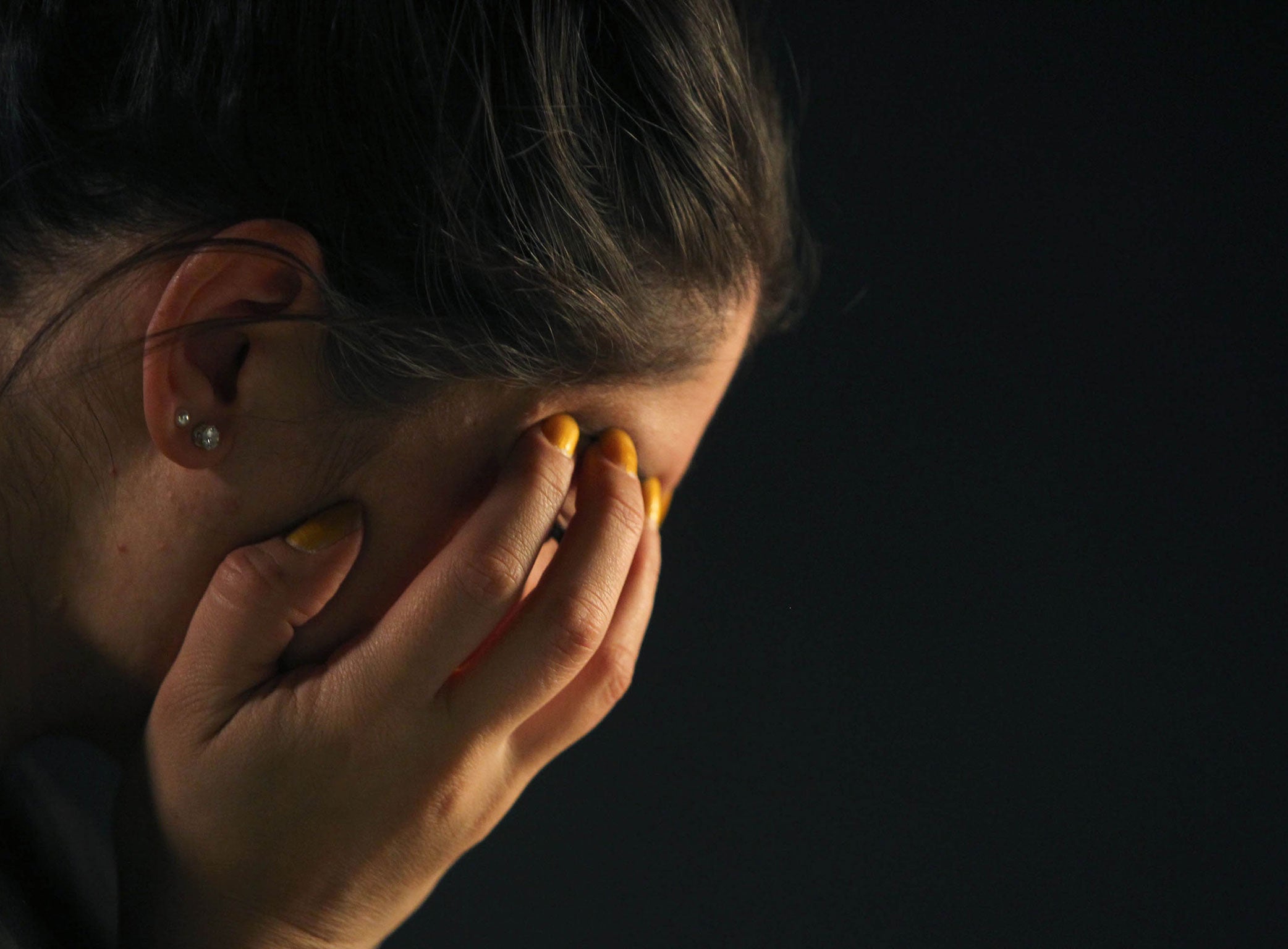 The proportion of rape cases referred by police for prosecution is at its lowest level since records began, Parliamentary research has revealed.
Just 28 per cent of rape cases reported to the police were sent on to the Crown Prosecution Service in the year to March 2014. The rate is a dramatic fall from 2009, when more than half of all cases were referred to the CPS.
The chances of getting a rape case prosecuted are now at the lowest rate since 2007, when the CPS started recording figures on violence against women and girls.
The damning figures come in the wake of a succession of revelations in The Independent of police and CPS failings in prosecuting criminals for sexual offences. This latest data shows how rape victims who go to the police are less likely than ever to have the case taken forward to a prosecution.
Emily Thornberry, the shadow Attorney General, whose office uncovered the figures in the House of Commons Library, said: "Everyone with an interest in the protection of women is encouraging rape victims to come forward and it seems that they are starting to. It is therefore profoundly disappointing that we have not seen a surge in the number of decisions to prosecute. In fact, the proportion of rapes being sent for charges, prosecuted and convicted have been shrinking every year under this Government.
Last month the CPS trumpeted the fact that police referrals to them for rape had increased by 8.3 per cent to 5,850 in 2013/14. But the annual report into violence against women and girls omitted to explain that since reports to the police had soared from 16,357 to 20,725 last year - the number of cases taken on to prosecution should have been significantly higher.
The small numerical increase in referrals does not keep up with a huge surge in reports, meaning victims are proportionately more likely to have their case dropped by the police than they have been since records began.
Ms Thornberry believes the low prosecution rates are putting more women in danger. She said: "The low rates of criminal charges, prosecutions and convictions is not just a denial of justice, but actively puts women at risk. Last month, the Safer London Foundation reported that gangs were switching from knifing their rivals in revenge to raping their girlfriends because criminal charges and a lengthy jail sentence are so much less likely to arise from a rape.
"That is why as a matter of urgency ministers need to address how the police and prosecution agencies are responding to this surge in sexual violence, because at the moment too many cases are falling between the cracks of the system and law enforcement just isn't keeping up."
Katie Russell of Rape Crisis England and Wales said: "While police practice regarding rape and other sexual violence has undoubtedly improved in recent years, this is sadly not the first time we've been asked to comment on figures that raise concerns about the recording and investigation of these crimes. Her Majesty's Inspectorate of Constabularies (HMIC) has released two reports just this year, for example, that suggest inconsistencies in recording of sexual crimes across police force areas and that levels of 'no criming' are still worryingly high when it comes to rape.
"How many more such reports will it take before we see a real and marked improvement in criminal justice for survivors of rape and other forms of sexual violence?"
The national policing lead for adult sex offences, assistant commissioner Martin Hewitt, said: "All the changes we have made in the way police deal with sexual offences - specialist training of officers, the introduction of early evidence kits, greater access to sexual assault referral centres and working closely with support groups - are changes that have emerged from looking at ourselves and realising that we can do things better. We've taken another hard look at how we do things and found room for further improvements through the Rape Action Plan the police service has jointly developed with the CPS and which was announced in June."
Crime Prevention Minister Norman Baker said: "We are improving the criminal justice system's response to rape because we need to encourage more victims to come forward and to bring more perpetrators of these terrible crimes to justice.
"I am concerned by the fall in the proportion of reported rapes which are referred to the Crown Prosecution Service. This is why we are working with the Director of Public Prosecutions and national policing leads through the new Rape Action Plan, to make sure we are striking the right balance between investigations that rightly focus on the offender but still ensuring an effective response to victims."
A CPS spokeswoman said: "The CPS has made great improvements in its handling of rape cases over the past decade, but there is much more that can be done. The CPS and ACPO published a major Rape Action Plan in June this year in order to further improve our handling of rape cases and our response to victims."