Leon Brittan Exclusive: Tory peer questioned by police over rape allegation
Former home secretary accused of raping 19-year-old student in 1967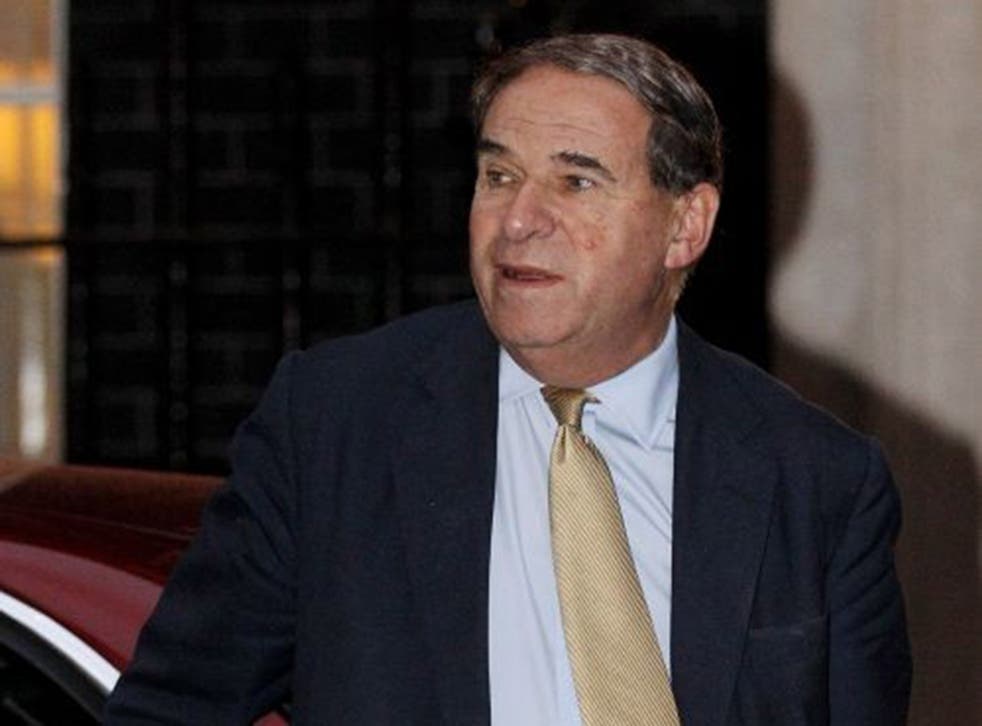 The former cabinet minister Leon Brittan has been questioned by police under caution in connection with an alleged rape, The Independent on Sunday can reveal.
It is understood that the former Conservative home secretary has been accused of raping a 19-year-old student at his London flat in 1967 before he became an MP.
The alleged female victim is believed to have claimed that Lord Brittan, who went on to serve as home secretary from 1983 to 1985, raped her in his central London flat after a blind date.
It is understood that Lord Brittan strongly denied the allegation. The veteran Conservative figure, who was made a life peer in 2000, is understood to have been questioned by police at the central London offices of his lawyers Mishcon De Reya last month.
Last night a Metropolitan Police spokesman confirmed an allegation of rape had been made against a man in his seventies over an incident in 1967. The spokesman said: "The woman was over the age of 18 at the time of the incident. The allegation is being investigated by officers from the Sexual Offences, Exploitation and Child Abuse Command. In June 2014, a man aged in his seventies was interviewed under caution by appointment at a central London location in connection with the allegation. He was not arrested. Enquiries continue."
Last night, Lord Brittan declined to discuss the allegation, saying: "I'm sorry, I'm not going to talk about anything like that." Mishcon De Reya did not respond to requests for comment.
The detectives who questioned the veteran Conservative politician are understood to be part of Scotland Yard's Operation Fairbank inquiry team which was launched after Tom Watson MP made allegations of widespread child abuse in Parliament. The specific rape allegations against Lord Brittan are understood to have nothing to do with the Met's Operation Fernbridge investigations into child abuse.
The Home Office announced last night that it will re-examine a 2013 review into Mr Watson's allegations. The original review found that the department passed all relevant information concerning historical child abuse claims to police.
Mark Sedwill, Home Office Permanent Secretary, wrote to the Prime Minister confirming he would "engage a senior independent legal figure to assess" the outcome of the 2013 investigation. The review found that the Home Office had acted appropriately in relation to historical complaints of child abuse.
However, in a separate letter yesterday to Keith Vaz MP, chair of the Home Affairs Select Committee, Mr Sedwill detailed how this review had established that 114 "potentially relevant files" had either been lost or destroyed.
He also added that it had not found a "single dossier" from late Tory MP Geoffrey Dickens, which was handed to Lord Brittan when he was home secretary in the 1980s. Rather, the 2013 report found records showing several "sets of correspondence".
The so-called "Dickens dossier", which was reported to contain allegations of a predatory paedophile network operating in Westminster during the 1980s, was at the centre of controversy last week when Lord Brittan confirmed he was handed the dossier. He said he had asked his officials to "look carefully" at the material.
Register for free to continue reading
Registration is a free and easy way to support our truly independent journalism
By registering, you will also enjoy limited access to Premium articles, exclusive newsletters, commenting, and virtual events with our leading journalists
Already have an account? sign in