Exclusive: The violent men cleared by police
Thousands of suspects released only to commit further crimes, figures reveal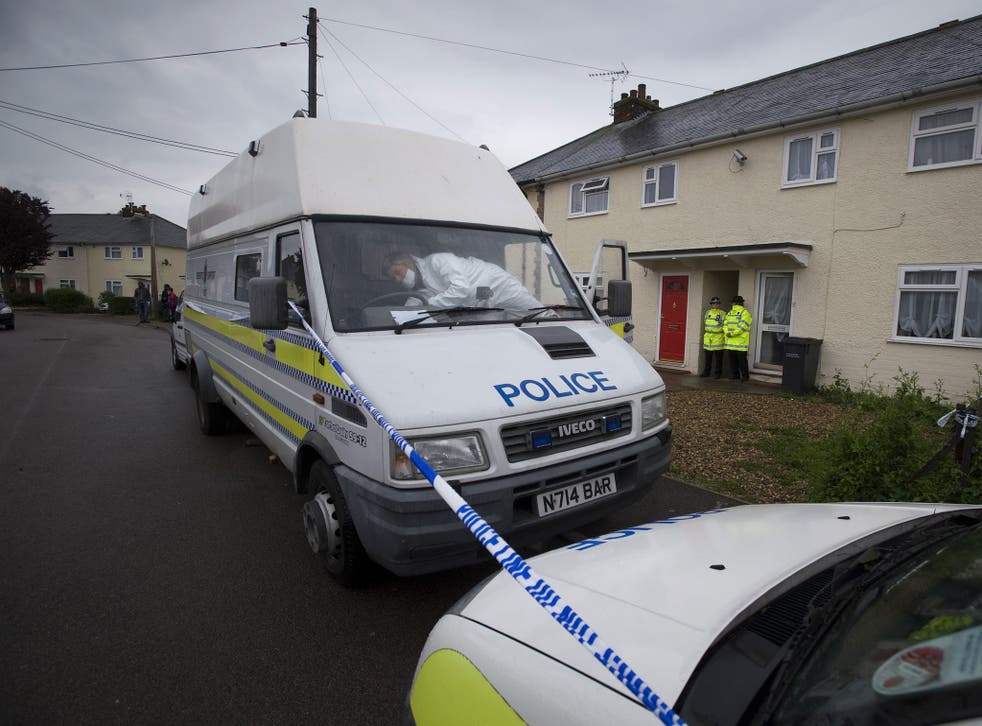 Police failed to arrest thousands of domestic abuse suspects who went on to commit violent crimes, including murder, rape and assault, an Independent on Sunday investigation reveals.
Prosecutors and inner-city police forces were condemned yesterday for their "shocking" lack of action against suspects who were later arrested and charged.
The decision of 15 major UK police forces to take no further action (NFA) against almost 3,000 people arrested and charged with crimes related to domestic violence soon after police and prosecutors had investigated them for similar offences raised questions about authorities' awareness of the "pattern of controlling and coercive behaviour" associated with domestic abuse.
The true total of missed opportunities to prevent violent crimes could be much higher, as almost 30 more police forces claimed they did not keep information on NFAs – or said that it was too expensive to collate.
The revelations follow a series of high-profile cases in which police were criticised for failing to respond sufficiently to appeals for help from women who were later killed or seriously injured by ex-partners.
They include Clare Wood, 36, who was strangled and set on fire by an ex-boyfriend despite her complaints to Greater Manchester Police. Jeanette Goodwin told Essex Police five times about her fears of a jealous ex-lover before she was stabbed in 2011. The same force was said to have taken "inadequate action" last year to arrest David Oakes before he shot his former partner, Christine Chambers, and their two-year-old daughter at their home in Braintree.
Campaigners claim the latest figures raise serious concerns over the priority given to allegations of domestic violence, and the use of the NFA categorisation by police and the Crown Prosecution Service (CPS) to resolve complaints.
Polly Neate, chief executive of the charity Women's Aid, said abused women call the police an average of three times about domestic violence before officers take any further action against the perpetrator. She added: "If the police do not take action the first time, then the woman will either come back with subsequent reports or not bother reporting at all when it happens the next time because she does not believe that the police are going to do anything."
The shadow Cabinet Office minister, Gareth Thomas, said: "Even with the Government's long-term cuts, police and prosecutors need to give domestic violence far more priority than they are doing now."
Figures from the Metropolitan Police alone reveal that, between 2006 and 2012, 866 domestic violence suspects who had been dealt with via NFA were subsequently arrested and charged for similar offences. The catalogue of 1,058 alleged crimes included one murder, seven rapes and multiple assaults, burglaries and allegations of harassment. Thames Valley Police reported that in the past eight years, 1,372 suspects who had escaped further action over allegations of domestic violence were subsequently charged for similar offences, including rape, attempted murder, arson, threats to kill and 533 counts of assault occasioning actual bodily harm.
The number of domestic violence cases resolved via NFA fell from 27,000 in 2010 to 23,500 last year, but that was still higher than the 20,475 recorded five years ago. Police are under instructions to take no further action in a case only when "it has been thoroughly investigated and there is insufficient evidence to justify charge".
The shadow Attorney General, Emily Thornberry, said she was concerned that "opportunities were being missed to put violent partners behind bars". She said: "The Government needs to ensure the police and CPS work together at the first opportunity to build these cases and pilot them through the criminal justice system as quickly as possible. The longer these cases take, the more likely victims are to lose heart."
A spokeswoman for the Attorney General's office said: "Improving prosecutions and support for victims in violence against women and girls cases is a priority for the CPS. The CPS keeps under review its performance in this area and the Attorney has regular meetings with the Director of Public Prosecutions in which they discuss issues in relation to the effective prosecution of such cases."
The CPS said domestic violence was a priority for the organisation, which last year achieved a record conviction rate for the second year running. A spokeswoman added: "Domestic violence cases are often complex and, to bring charges against a suspect, there must be sufficient evidence for a realistic prospect of conviction. The CPS continues to work closely with the police to further improve our approach."
Additional reporting by Kashmira Gander