Ex-justice minister backs opponents of probation reform
Labour calls for an inquiry into whether switch in policy resulted in a preventable murder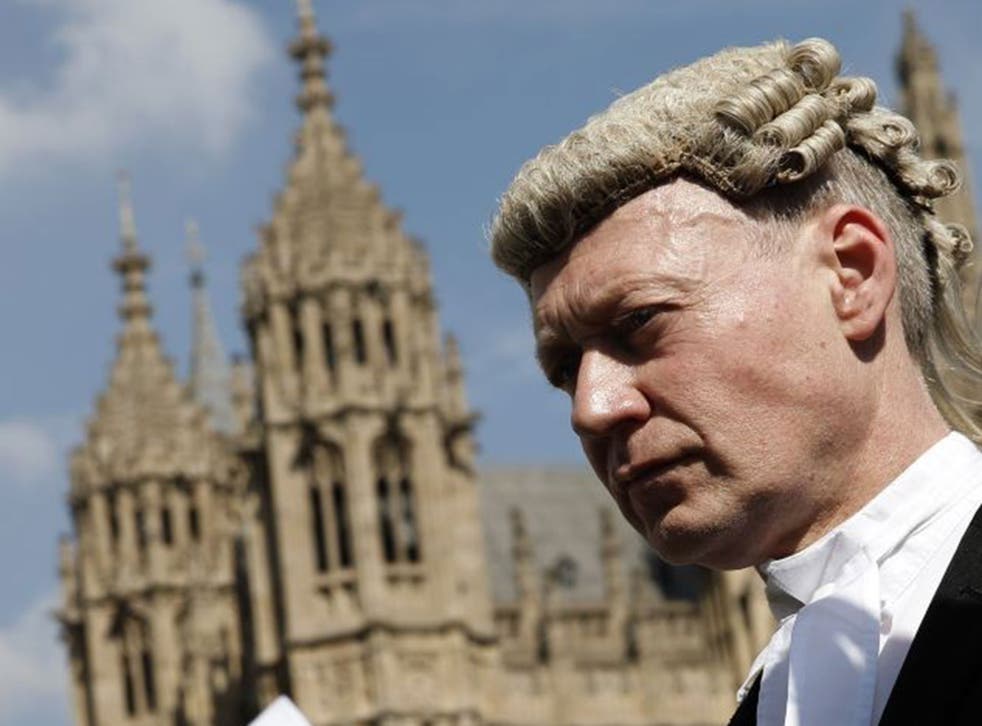 A damning dossier of evidence and interviews compiled by The Independent on Sunday reveals the extent of Britain's probation crisis, as Labour calls for an inquiry into whether the reforms meant a preventable murder took place this month.
The Ministry of Justice (MoJ) has repeatedly denied that the service has nearly ground to a halt as a result of changes introduced at the start of last month. Justice Secretary Chris Grayling split the probation into two ahead of privatising 70 per cent of the service that deals with low-to-medium risk offenders, as 35 trusts become 21 community rehabilitation companies (CRCs). High-risk offenders are overseen by a new National Probation Service (NPS), a separation that has infuriated experienced senior officers.
The dossier reveals:
*A backlog of 75,000 unseen emails, many containing vital information about offenders, to and from probation officers built up in London alone, with similar problems in Norfolk and Suffolk;
*Overworked probation officers: in May, the Gloucester office had 23 staff who wrote 35 pre-hearing reports for adjourned cases, but after the split only six staff completed 27 last month;
*A trust chief executive from Somerset said she has quit because she feels the "fragmentation" of probation is not the "best framework for public protection";
*Former coalition justice minister Crispin Blunt said Mr Grayling should have tested such "revolutionary" reforms rather than just transform the whole service overnight.
There are fears the reorganisation might have prevented proper supervision of a man after he was put on probation for domestic violence. He is understood to have been allocated to the NPS and then transferred to the CRC. The IT changes are believed to have resulted in a CRC officer being unable to access his NPS case file. The man has since been charged with killing a woman in the Home Counties about seven days after the initial sentencing.
Shadow justice minister Sadiq Khan said there needs to be "an urgent independent investigation to get to the bottom of how this happened – the public needs reassuring that this Government's half-baked scheme isn't a danger to the safety of their local communities".
Prisons minister Andrew Selous said it would be "irresponsible for the Labour Party to jump to conclusions about a tragic incident when there is no evidence to suggest that our important rehabilitation reforms have undermined public protection".
The MoJ has repeatedly argued that the probation service has not descended into chaos, despite officers and unions complaining of IT failures and lost files.
In an email to the new London CRC, a service desk manager said last week: "[IT provider] Steria has advised there are lengthy delays in the receipt and delivery of external emails. There is a backlog of 75,000 emails to clear."
Insiders warned officers were not receiving vital emails from the police, who might be advising that an offender has been arrested. The MoJ said that this was a wider problem that had "nothing to do" with reform.
In Norfolk and Suffolk, a manager warned staff last week that there were "serious performance issues" with critical software, which could result in data being lost.
In Hackney, east London, there were 65 offenders given probation from 17 June to 16 July. These offenders should have been allocated an officer within three days; 13 had not by last week.
A London man found to have hurt his young child has been allocated as tier two – low risk – when such an offence should have seen him made a tier four, a high-risk offender. This means his supervision could be very different to what is recommended.
Sally Lewis, Avon and Somerset Probation Trust chief executive, leaves when her organisation winds down next week. She decided to quit rather than take on a new probation role. She said: "To lead an organisation, you have to really believe in the framework and structure. I don't think that this is the best framework for public protection." Ms Lewis's chairman, Joe Kuipers, added that he had publicly warned Mr Grayling at the start of last year that dividing the service would not work.
He told the Justice Secretary at a conference that it would be better to privatise the whole service, since at least there would be "continuity" for offenders who might move from low to medium to high risk and vice versa while on probation.
Joanna Hughes, a probation officer who quit in May, said that she had been told that Gloucester officers had seen their workload shared between far fewer staff. She said that officers were scared by "implied threat of disciplinary action if they speak out".
Sue Hall, chair at the Probation Chiefs Association, said: "Day after day, time after time, there seem to be big new challenges that are testing the new system. Because the reforms were brought in too quickly it would be surprising if there weren't any problems."
Mr Blunt said that if he was still a justice minister he would have advised that the reforms were tested in two areas before being rolled out nationally. He argued: "You make your mistakes, but then show that you've learnt and then show that it works."
The MoJ said the programme was being "rolled out in a controlled way to ensure we maintain public safety", and that it was "complete rubbish that staff are being silenced".
Register for free to continue reading
Registration is a free and easy way to support our truly independent journalism
By registering, you will also enjoy limited access to Premium articles, exclusive newsletters, commenting, and virtual events with our leading journalists
Already have an account? sign in