Security guards found guilty of stealing £7m from their own van after staging fake robbery
Plot involved ransacking a house being bought with the stolen cash in order to bring down its value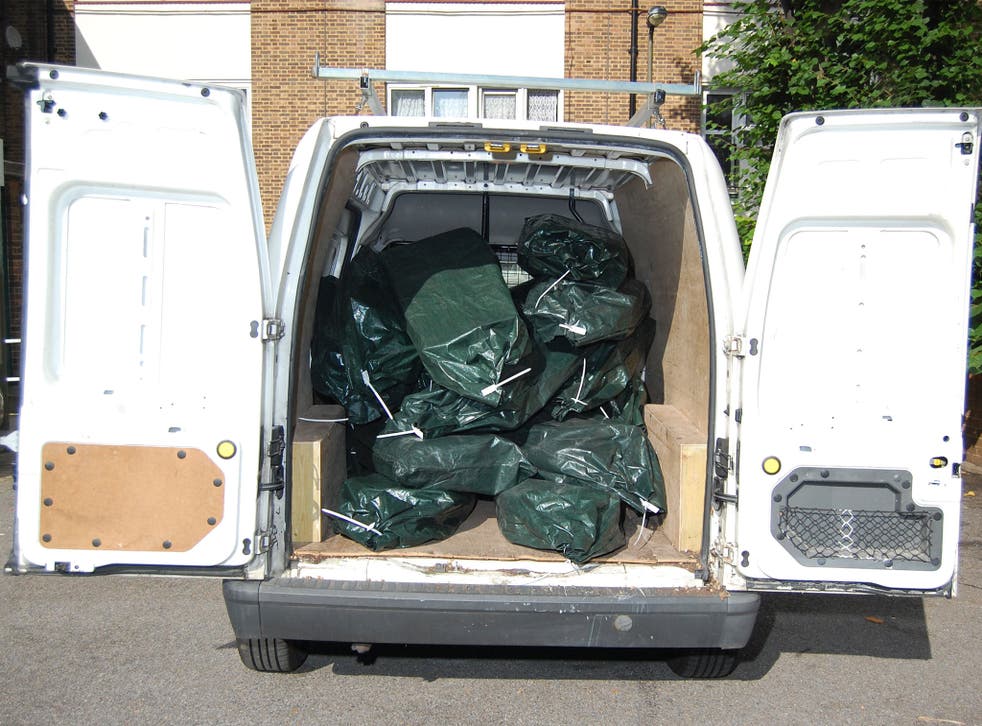 Two security guards have been found guilty of staging a fake robbery to steal £7m from their own cash-in-transit van.
Nineteen bags of money due to be transported to the Bank of Ireland were taken from the vehicle in a plot that involved ransacking a house being bought with the stolen cash in order to bring down its value.
The two security guards, who worked for the cash handling company Loomis, pretended to be victims of a heist, with one of the men, Mohammad Siddique, found by a member of the public with his arms and legs bound by the side of a motorway.
However, mobile phone data presented in court revealed the suspects were in contact throughout the staged robbery.
On 14 March this year, Siddique, 32, drove the security van out of Heathrow with his accomplice, Ranjeev Singh, 40, in the passenger seat.
Siddique stopped the vehicle to allow Singh to take what was claimed to be a toilet break.
He then drove off from the depot on his own, while Singh waited inside the toilet block for several minutes before alerting colleagues to Siddique's disappearance.
He claimed that he could not contact anyone earlier as he had left his own mobile phone in the vehicle.
But Singh was found to have had a second phone with him which he used to speak to Siddique with while he was in the toilet.
The Crown Prosecution Service (CPS) said Siddique delayed raising the alarm as he knew that, with more warning, his employers would have had time to immobilise the van.
The vehicle was later found abandoned in Feltham with 19 bags of cash totalling £7m missing.
Siddique was found tied up by the side of the road a few hours later.
When questioned at the scene he told officers that he had been contacted weeks before the robbery by an unknown man.
The biggest art heists of the 20th Century

Show all 10
He claimed the man had threatened to burn his home down and forced him to take part in the plan, before leaving him tied up.
But in court, the prosecution presented mobile phone data showing Siddique had been in contact with his accomplice on the day.
​Siddique and Singh, both from Slough, were found guilty at Kingston Crown Court.
Rafaqat Hussain, 41, who helped stage the robbery with Siddique and Singh, as well as laundering the money, pleaded guilty on 12 September 2017.
Hussain's wife Razvana Zeib, 35, also pleaded guilty to money laundering in connection with the fake robbery.
Zeib, Hussain and another man, Garry Carrod, 34, also pleaded guilty to an offence of burglary in which they organised for a house they wanted to buy with their share of the proceeds to be ransacked in an attempt to bring down the price.
CPS district crown prosecutor Helen Shaw said: "Their elaborate plot quickly unravelled when inconsistencies in their story became apparent.
"The prosecution used interrogation of mobile phone records and CCTV evidence to highlight the lies they told police, leading to today's convictions."
Detective chief inspector Mark Bedford, of the Met's Flying Squad, said: "Although this was an organised theft involving months of planning, it would not have been possible without the calculating and devious actions of Singh and Siddique who abused their positions to subvert the secure processes put in place to prevent this type of offence."
They will all be sentenced on 18 October.
Register for free to continue reading
Registration is a free and easy way to support our truly independent journalism
By registering, you will also enjoy limited access to Premium articles, exclusive newsletters, commenting, and virtual events with our leading journalists
Already have an account? sign in