Six charged after anti-immigration protest in Dover
Alleged offences include public disorder and possession of drugs after day of disruption on south coast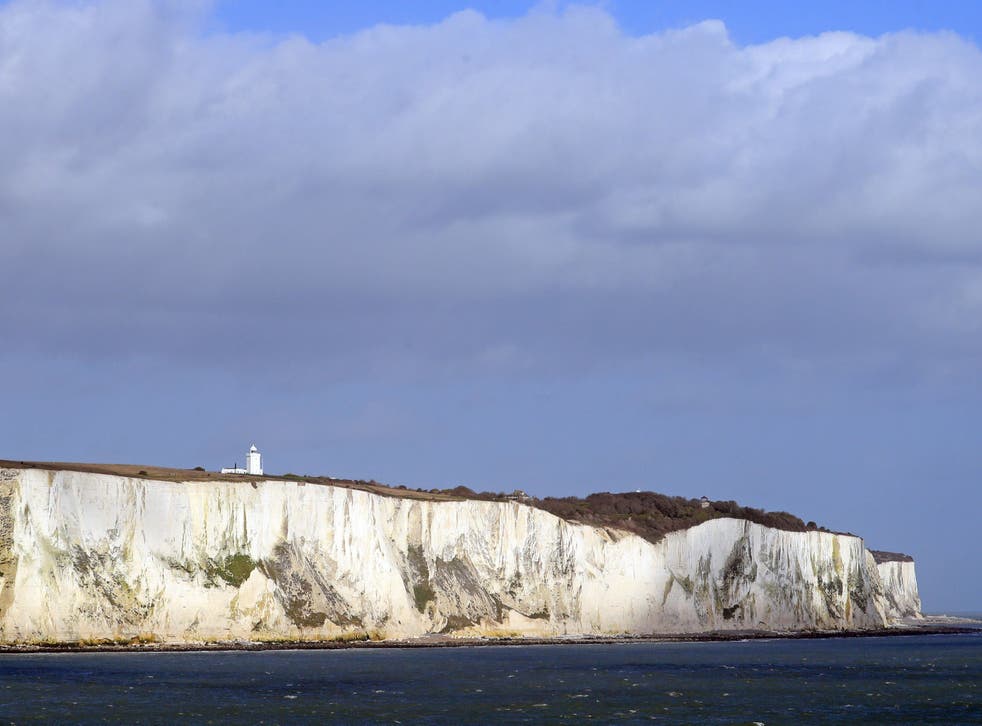 Leer en Español
Police have charged six men with offences including public disorder and obstructing police after anti-immigration protests in Dover that brought a major road to the town's port to a standstill.
The rally remained largely peaceful as activists blockaded the A20 dual carriageway for more than an hour to show opposition to a recent spike in refugees arriving on the shore.
Kent Police has confirmed it arrested 10 men, six of whom have since been charged.
Officers said Nigel Marcham and Dave Goldsmith, both 51, had been charged with public disorder while Joe Wardle, 30, Ashley Parker, 28, and Jason Heath, 31, were charged with obstructing police officers.
Mr Heath also faces a charge of drug possession, along with Paul Smith, 37. All six have since been released on bail ahead of a future court hearing.
The four other men, who remain unnamed by police, include a 42-year-old and a 58-year-old who were arrested on suspicion of public disorder.
A 51-year-old was arrested on suspicion of assaulting a police officer and a 47-year old was arrested on suspicion of possessing an offensive weapon.
Chief Superintendent Nigel Brookes, of Kent Police, said: "We made it very clear from the start that Kent Police would have officers in Dover and would not tolerate violence or disorder.
"Whilst the majority of people demonstrated their views peacefully, there was a minority who did not.
"Thankfully our experienced officers intervened quickly when offences were committed, sought to keep the transport routes moving and balance the rights of those taking part in the protests.
"We worked with partner agencies and were supported by a number of other forces, which helped keep the disruption on the day to a minimum.
"I would like to thank those people living, visiting and working in Dover for their cooperation and patience.
"It is unacceptable for anyone to use events like these as an excuse for criminal behaviour and we will be seeking the full force of the law against those who have committed offences."
The region has proven an area of interest for nationalist groups both as a point of entry for migrants attempting to cross the channel and due to the nationally symbolic nature of the white cliffs of Dover.
In recent weeks activists including Brexit party founder Nigel Farage have taken to the cliffs to film those arriving on the coast.
Additional reporting by Press Association
Register for free to continue reading
Registration is a free and easy way to support our truly independent journalism
By registering, you will also enjoy limited access to Premium articles, exclusive newsletters, commenting, and virtual events with our leading journalists
Already have an account? sign in
Register for free to continue reading
Registration is a free and easy way to support our truly independent journalism
By registering, you will also enjoy limited access to Premium articles, exclusive newsletters, commenting, and virtual events with our leading journalists
Already have an account? sign in