Father drowned six-year-old daughter and left her 'cuddling' dead dogs to take revenge on ex
The 'nightmare' which unfolded was 'totally unforeseeable', the coroner concluded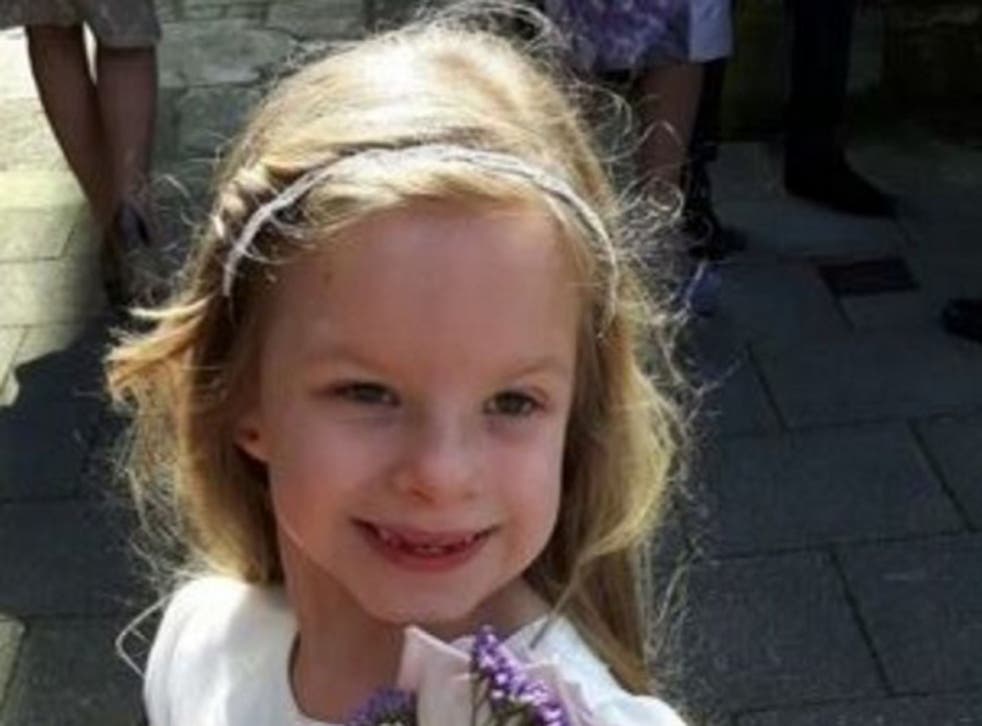 A father drowned his six-year-old daughter in the bath and left her lifeless body "cuddling" the corpses of her pet dogs, before hanging himself, an inquest has heard.
"You have left me with nothing, I'll leave you with only memories," Darren Flux-Edmonds wrote in a final text message sent to his wife Nikki which was read in part to the Isle of Wight Coroner's Court.
Their daughter Keziah Flux-Edmonds was found lifeless at her home in East Cowes on the Isle of Wight, in June. She was wearing her favourite pyjamas, her arms wrapped around the dead terriers Arnie and Maximus. All three were dripping wet. It is thought Mr Flux-Edmonds drowned the dogs too.
Mrs Flux-Edmonds left her husband of 12 years in April. At the time of the murder-suicide on 1 June, he was living at home with his mother, but still had regular access to his daughter.
On the day of their deaths, he was looking after her at Mrs Flux-Edmonds home.
The inquest heard that around 25 minutes after leaving for work, she received the final text message.
Getting away with murder: Britain's most notorious unsolved crimes

Show all 3
Ms Sumeray read out a statement written by Mrs Flux-Edmonds, who grasped a photograph of her daughter as she listened to her own words in court.
"He seemed different, he was quiet," she said. "I was only going to be an hour and thought it would be fine."
After she contatced the police, officers arrived to find her estranged husband hanging in the hallway. Ms Flux-Edmonds was "sobbing [and] asking where her little girl was, saying 'darling, where are you? If you're hiding, come out.'"
Keziah was found in her mother's bed with white foam around her mouth, and her arms "moved to look like she was cuddling each of the dogs", according to a police statement heard by the court.
She later died in hospital.
"My world is over," Ms Flux-Edmonds said in her statement. "I have nothing left, my whole life was Keziah. She was my only chance of having a child. I did everything to make her happy and I have nothing left."
The inquest concluded that Keziah was unlawfully killed.
Ms Sumeray described the "nightmare" which unfolded as "totally unforeseeable" and told Ms Flux-Edmonds: "He took everything that was precious to you. He knew what he was going to do."
Register for free to continue reading
Registration is a free and easy way to support our truly independent journalism
By registering, you will also enjoy limited access to Premium articles, exclusive newsletters, commenting, and virtual events with our leading journalists
Already have an account? sign in
Register for free to continue reading
Registration is a free and easy way to support our truly independent journalism
By registering, you will also enjoy limited access to Premium articles, exclusive newsletters, commenting, and virtual events with our leading journalists
Already have an account? sign in