Man and woman charged over female genital mutilation of three-year-old girl appear in court
Case is third-ever attempted prosecution for female genital mutilation in UK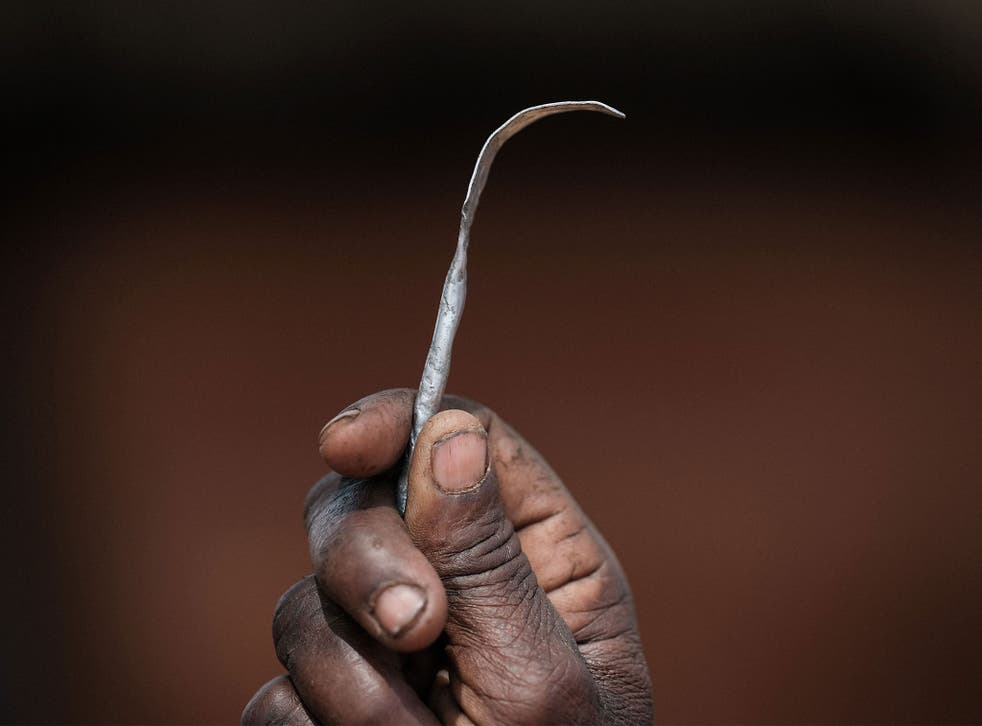 Two people have been charged with carrying out female genital mutilation (FGM) on a three-year-old girl.
The suspects, a 42-year-old man and 36-year-old woman who cannot be named for legal reasons, appeared at Thames Magistrates' Court on Friday.
They are each accused of FGM and failing to protect a girl from risk of genital mutilation on 28 August last year.
The woman, a Ugandan national who lives in East London, is further accused of possessing an extreme pornographic image showing a person having sex with dogs, and of publishing videos of human sexual activity with a dog and a snake.
The man, from Ghana, faces a charge of possessing an extreme pornographic image showing a person having sex with a horse and a snake, and of publishing videos of sexual activity with dogs.
He is also accused of possessing indecent videos of a child, while the woman is accused of distributing an indecent video of children.
The pair were remanded in custody and are next due to appear at the Old Bailey on 31 August.
Operation Limelight: The FGM unit operating in Heathrow Airport to intercept families taking their children to be mutiliated
It is the third attempted FGM prosecution in Britain, and two previous cases have ended with the suspects being acquitted.
In March, a solicitor was cleared of arranging FGM for his daughter when she was nine years old at their London home.
The 50-year-old man, originally from West Africa, was also acquitted of five other charges at the Old Bailey, including child cruelty and wounding with intent.
At least 16,265 women and girls living in the UK have told doctors they have FGM but officials believe the figure is the tip of the iceberg as the practice remaining widely unreported.
FGM tribal circumcision ceremony in Baringo County

Show all 12
NHS figures show that almost 4,500 women and girls came forward for the first time in the year to March, although the procedure may have been carried out years before and most cases happen abroad.
According to the World Health Organisation, the percentage of women who have undergone the procedure in some countries is as high as 96 per cent, with the highest rates including Somalia, Guinea, Egypt and Sudan.
FGM, which refers to any procedure that intentionally alters female genital organs for non-medical reasons, has been illegal in the UK since 1985 but the law was strengthened in 2003 to prevent girls travelling to undergo FGM abroad.
School holidays are a crucial time to intercept potential offenders, sparking the start of Operation Limelight in 2014 to question families flying into and out of Britain.
Additional reporting by PA
Register for free to continue reading
Registration is a free and easy way to support our truly independent journalism
By registering, you will also enjoy limited access to Premium articles, exclusive newsletters, commenting, and virtual events with our leading journalists
Already have an account? sign in