Fifth death investigated at poison probe hospital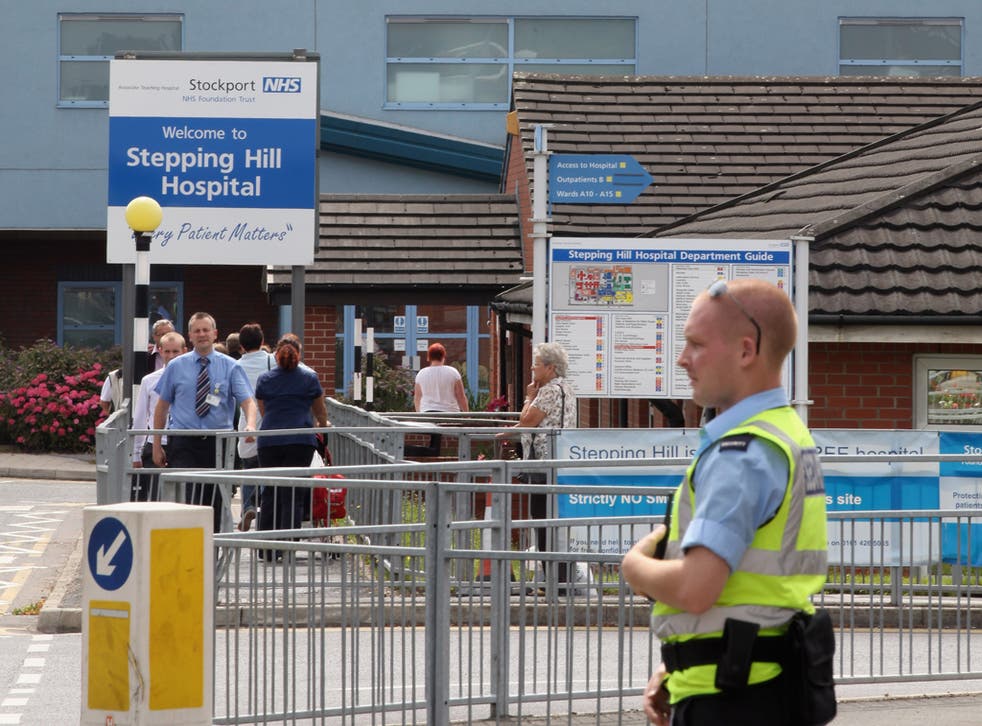 Police are investigating a fifth death in a hospital at the centre of a poisoning probe.
Linda McDonagh, 60, died at Stepping Hill Hospital in Stockport, Greater Manchester, more than a week ago.
She is one of 21 patients thought to have been deliberately contaminated with insulin.
They all suffered "hypoglycaemic episodes" after saline drips were sabotaged.
Detectives are also looking at the deaths of Tracey Arden, 44, Arnold Lancaster, 71, Derek Weaver, 83, and Bill Dickson, 82.
All the deaths took place on wards A1, A2 or A3 - acute care wards caring for seriously ill patients.
Announcing the latest death, a spokesman for Greater Manchester Police said: "The woman, who was one of a number of patients who police believe suffered hypoglycaemic episodes between June and July 2011 after being administered contaminated products at Stepping Hill Hospital, died in the early hours of Saturday 14 January.
"The coroner has been made aware and further tests are ongoing."
The family of Mrs McDonagh, from Offerton, Stockport, told the Manchester Evening News they did not wish to comment.
The cases of a further 21 patients who suffered hypoglycaemic episodes are not being treated as suspicious.
Earlier this month, a 46-year-old male nurse suspected of murdering three patients at Stepping Hill Hospital was released on police bail until April pending further inquiries.
Victorino Chua was arrested on suspicion of tampering with medical records and was then further arrested on suspicion of three counts of murder and 18 counts of causing grievous bodily harm.
He was questioned over the contamination of saline drips which caused patients' blood sugar to fall.
Fellow nurse Rebecca Leighton, 28, spent six weeks in jail following her arrest in the investigation.
She was released and cleared of any wrongdoing last September.
Miss Leighton had been detained on suspicion of murder and later charged with damaging saline products.
Both Mr Chua and Miss Leighton are currently prevented from working at the hospital.
Police chiefs have previously stressed that detectives have not yet established the degree to which deliberate contamination of products may have contributed to the patients' deaths.
They added that about 650 people have already been spoken to by officers since the contamination was discovered when nursing staff raised the alarm.
PA
Register for free to continue reading
Registration is a free and easy way to support our truly independent journalism
By registering, you will also enjoy limited access to Premium articles, exclusive newsletters, commenting, and virtual events with our leading journalists
Already have an account? sign in
Register for free to continue reading
Registration is a free and easy way to support our truly independent journalism
By registering, you will also enjoy limited access to Premium articles, exclusive newsletters, commenting, and virtual events with our leading journalists
Already have an account? sign in