Finsbury Park attack: Darren Osborne intentionally rammed Muslims with van killing grandfather with 'catastrophic' injuries, court hears
Makran Ali did not suffer a heart attack or serious illness before being struck, pathologist finds
Lizzie Dearden
Home Affairs Correspondent
Thursday 25 January 2018 20:08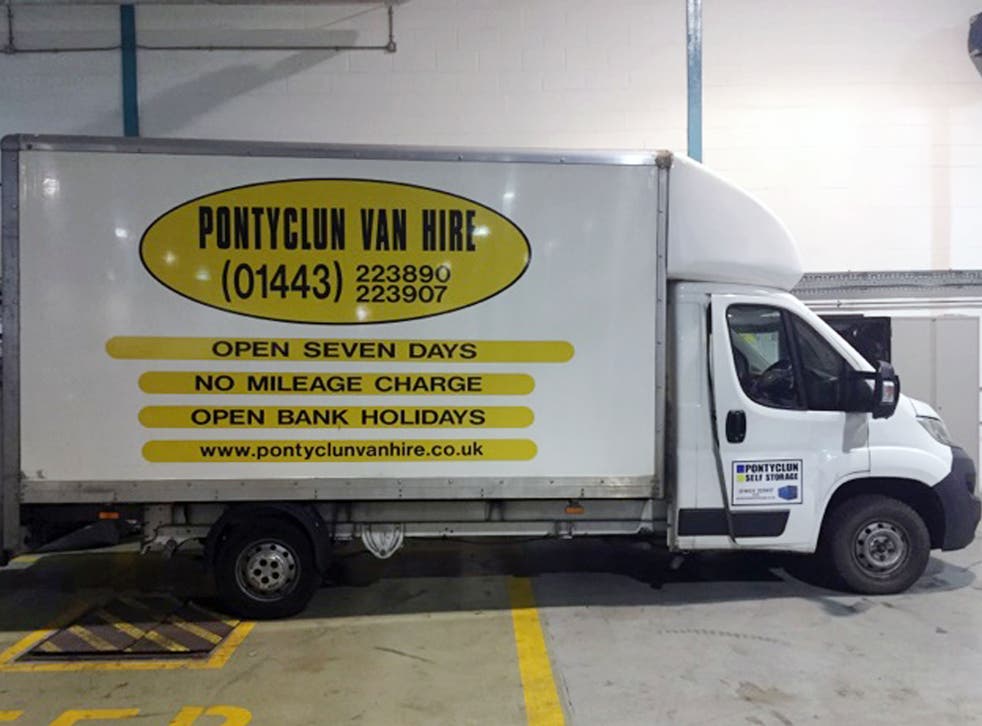 A man died from the "catastrophic" injuries he sustained when Darren Osborne intentionally rammed a van into a crowd of Muslim worshippers near a London mosque, a court heard.
The 48-year-old denies charges of murder and attempted murder, but expert evidence presented at Woolwich Crown Court concluded his actions were deliberate.
The jury was told that 51-year-old Makram Ali collapsed of unknown causes in Finsbury Park in North London, after leaving Ramadan prayers at the nearby Muslim Welfare House.
He fell to the ground just two minutes before the van struck and killed him shortly after midnight on 19 June, the court heard.
Some of the witnesses who rushed to help the grandfather previously speculated that he may have suffered a heart attack, but a Home Office pathologist said there was no abnormality.
Dr Simon Poole said Mr Ali "certainly wasn't a well man", adding that he suffered from a condition that affected his muscles, including those around his heart.
Metropolitan police release 999 call after Finsbury Park attack
The victim had worn a pacemaker for two-and-a-half years but it never recorded any anomalies until after his death, registering CPR efforts at around 12.30am and defibrillation about 15 minutes later.
Dr Poole said low blood sugar or muscle weakness could have led to Mr Ali's collapse but he could not definitively confirm the cause.
Other witnesses said Mr Ali talking while on the ground after he collapsed, telling well-wishers he "just wanted to go home".
The pathologist confirmed he was alive and mobile in the moments before being struck.
Dr Poole took the jury through an extensive list of severe internal and external injuries to Mr Ali, all of which were consistent with "blunt force trauma" from being run over by Mr Osborne's van.
"The injuries are best summarised as being catastrophic," he said. "The heart and lungs ceased to function abruptly... He would have died virtually instantaneously."
Reports from forensic collision investigators also concluded that Mr Osborne deliberately rammed the van, which he hired in Cardiff and drove to London, into the crowd of worshippers.
Paul De-Neys, a forensic collision investigator with London's Metropolitan Police, tested Mr Osborne's van including its steering and brakes.
He found that "overall the vehicle was in good condition" and "there were no defects present that could by contributory to the collision".
John Hallmark, another investigator, reconstructed the incident using examination of the scene, CCTV and witness statements to draw the same conclusion, the court heard.
A statement read to the court said the road was dry and had no defects or obstacles that could have caused or contributed to the collision. CCTV from a bus showed the van being steered to the left and no evidence that the brake was applied as it hit pedestrians, it said.
Concluding that the "Citroen van was intentionally steered" into the crowd, Mr Hallmark said that it was travelling at an average speed of 16mph when it hit the "highly visible" pedestrians
None of the evidence presented was contested by Mr Osborne's legal team as the prosecution's case against him drew to a close.
The defendant remained silent in the dock, sometimes fiddling with his hands or holding his chin as experts testified.
Finsbury Park attack

Show all 14
Justice Cheema-Grubb told the jury: "Now is the important point of the case because the prosecution has come to the end of presenting their case and the defendant needs to decide what will happen next."
The court previously heard the pro-Palestinian al-Quds Day march may have been the father-of-four's original target but he found surrounding roads closed and started searching for mosques in London.
Mr Osborne's partner said he became "brainwashed" after watching a television programme on grooming gangs in Rochdale and the investigation of phones and an iPad showed he read posts by far-right figures including Tommy Robinson and Jayda Fransen.
Police body-worn camera footage played to the jury earlier this week, showed the defendant launching into expletive-filled rants targeting Muslims, grooming gangs, Sadiq Khan, Jeremy Corbyn, Lily Allen and the Labour Party.
The same themes were repeated in a note found in his van, which the court heard Mr Osborne wrote while telling drinkers in a Cardiff pub: "I'm going to kill Muslims, your family are going to be Muslims, they're all terrorists and I'm going to take it into my own hands."
The trial continues.
Register for free to continue reading
Registration is a free and easy way to support our truly independent journalism
By registering, you will also enjoy limited access to Premium articles, exclusive newsletters, commenting, and virtual events with our leading journalists
Already have an account? sign in