Five Royal Marines charged with murder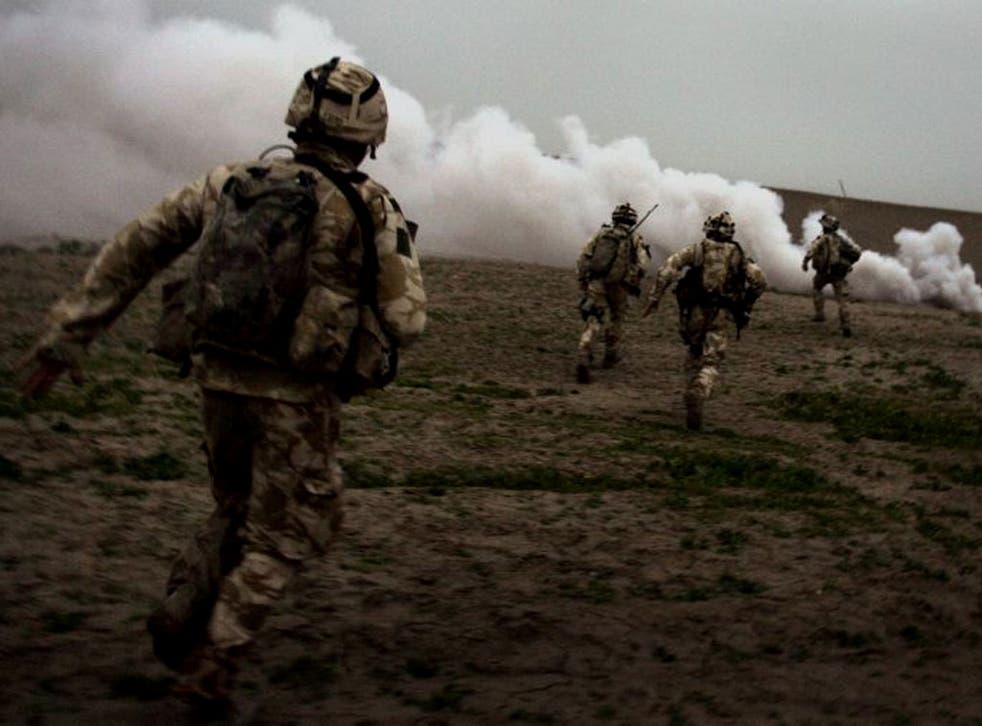 Five Royal Marines have been charged with murdering a Taliban fighter in one of the most lawless regions of Afghanistan.
The Ministry of Defence announced the charges today as military police continued to investigate the death of the "insurgent" in Helmand Province last year.
Royal Military Police arrested seven Marines on Thursday and two more on Friday and Saturday over what has been described as "an engagement with an insurgent", which did not involve any civilians.
The arrests followed the discovery of what the Independent revealed on Friday to have been footage showing a group of Marines in discussion about whether to provide medical aid to an injured Afghan lying on the ground. The material had been found on a laptop during a separate investigation into pornographic material.
Four of the men have been released without charge pending further inquiries, while the others have been remanded in custody where they are likely to remain until being tried at a military court in the UK.
All the arrested men were with 42 Commando Royal Marines. At the time of the insurgent's death, they had been part of 3 Commando Brigade's fourth tour of duty in Afghanistan.
They were taking part in Operation Herrick 14, in the districts of Nahr-e-Seraj and Nad-e-Ali. Under Brigadier Ed Davis, the operation had some notable successes but seven Marines - all from 42 Commando - were killed in action.
Rules of engagement, based on the Geneva Convention, dictate the circumstances under which British forces are allowed to open fire on the Taliban.
The arrests are thought to be the first time any UK service personnel in Afghanistan have been charged with murder.
In a brief statement, the MoD said: "The RMP has referred the cases of the remaining five Royal Marines to the independent Service Prosecuting Authority (SPA). Following direction from the SPA these marines have now been charged with murder and they remain in custody pending court proceedings."
The Ministry of Defence said the court martial would be overseen by a civilian judge advocate and determined by a panel of between three and eight Armed Forces officers. The MoD said sentences in military courts for murder were similar to those in civilian courts.
Philip Hammond, the Secretary of State for the Defence, said he was determined that the rules of engagement were followed in Afghanistan, telling the BBC's Andrew Marr Show: "Everybody serving in theatre knows the rules of engagement, they carry cards in their uniforms with the rules on them in case they should need to remind themselves."
Saying he could not comment on the specific case, he added: "We are very determined that rules of engagement will be followed, that any abuse will be dealt with through the normal processes of service justice and that is happening now."
Register for free to continue reading
Registration is a free and easy way to support our truly independent journalism
By registering, you will also enjoy limited access to Premium articles, exclusive newsletters, commenting, and virtual events with our leading journalists
Already have an account? sign in
Register for free to continue reading
Registration is a free and easy way to support our truly independent journalism
By registering, you will also enjoy limited access to Premium articles, exclusive newsletters, commenting, and virtual events with our leading journalists
Already have an account? sign in