'Fixer' implicated in plot to kill Chechen exile Akhmed Zakayev is barred from Britain
Adviser to Russian republic's president - known only as 'E' - was threat to dissident politician who fled here in 2002, argued MI5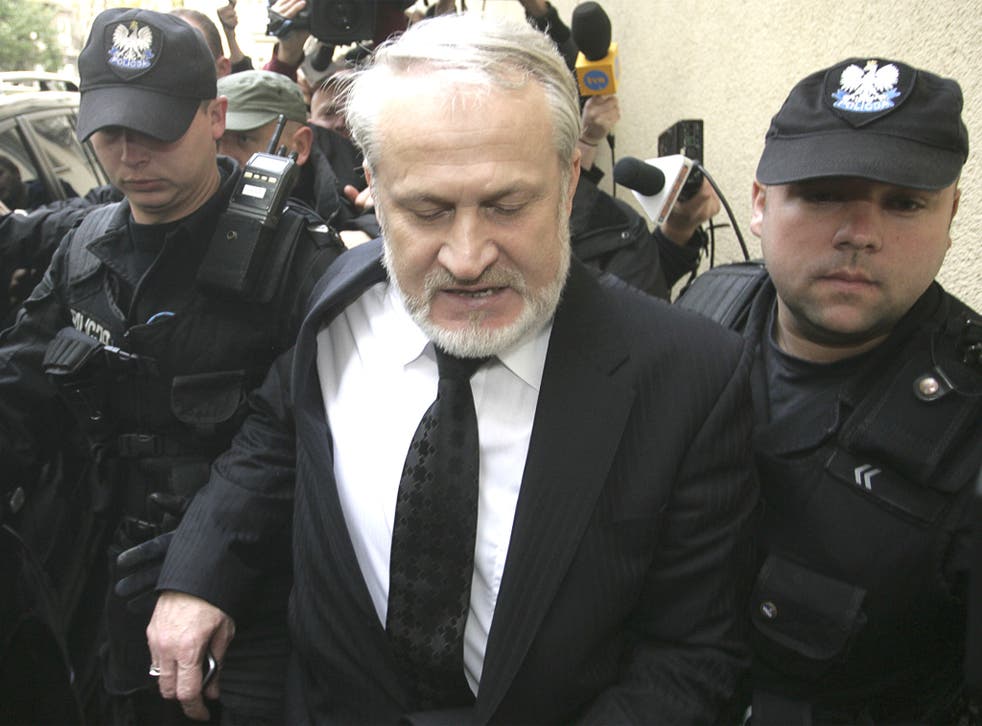 A reputed "fixer" in an assassination plot against an exiled Chechen leader in London has failed in his legal attempt to move to Britain after being branded a threat to national security.
MI5 has said that the 48-year-old – known only as "E" – would have played a key role in a likely plot to kill Akhmed Zakayev, a dissident politician who has lived in Britain since 2002 after fleeing brutal fighting in the breakaway Russian republic, according to a High Court ruling.
"E" was accused of playing a significant role in the assassination of another Chechen exile in Vienna in 2009 on the orders of the mercurial president of the Republic Ramzan Kadyrov, according to court papers.
An assessment by the security service suggested that Kadyrov, supported by Vladimir Putin but accused by rights organisations of brutality and torture, had a hit-list that included his implacable foe Mr Zakayev.
"The security service assessed that Kadyrov was likely to seek to target Zakayev and that, if he did so in the UK, the claimant ["E"] would be likely to assist. Therefore the assessment was that the claimant posed a serious threat to Zakayev's life," according to the account in papers from a previous hearing.
The alleged fixer, "E", an adviser to the president, had been living in Britain since 2002 along with his wife and six children.
His travelled extensively abroad in 2008 and 2009 and his right to remain was cancelled by the Home Secretary in 2010 on the grounds that he posed a threat to national security.
He returned to Britain where he was held at Long Lartin top security prison as he fought against the ruling. However, "E" was removed from the country in October 2012 after he became anxious to leave the UK and return to Chechnya via Ukraine or Russia for "some pressing reason which remains unexplained".
He lost his legal battle today to continue his fight for indefinite leave to remain in the country after being told his claim lapsed after leaving.
The decision highlights wider concerns about how the fallout from power struggles, political feuds and business disputes in Russia can spread to Britain, the home to a large and wealthy expatriate population.
It followed the murder by poisoning of Alexander Litvinenko, a Kremlin critic, in 2006 and the near-fatal shooting by a suspected hitman of banker German Gorbuntsov in 2012 outside his flat in London's Canary Wharf following a business dispute in his native Russia.
Kadyrov, a former rebel fighter whose family changed side to back the Kremlin, assumed power at the age of 30 in 2007 and was known for his brutal tactics. He was implacably opposed to Mr Zakayev, a former actor and president in exile, who moved to Britain and resisted attempts by Russia for his deportation.
Whistleblowers claimed that Kadyrov possessed a blacklist of 5,000 names, including 300 people who were due to be assassinated.
Court papers said that "E" had a role in the killing of Umar Israilov. Israilov, a former bodyguard for Kadyrov, had fled the country in 2005 after he was tortured while the president had been present, he claimed in documents passed to the New York Times.
He had told Austrian authorities that an agent had threatened him while he was in exile in Vienna, and that he had tried to take him back to Russia. He was confronted outside his flat by at least two men in January 2009, who tried to pistol-whip him. He fled for his life but was shot twice and died a short while later.
A special immigration appeals court later found that "E" had "played a significant role in the assassination of Israilov in Austria on behalf of Kadyrov".
Register for free to continue reading
Registration is a free and easy way to support our truly independent journalism
By registering, you will also enjoy limited access to Premium articles, exclusive newsletters, commenting, and virtual events with our leading journalists
Already have an account? sign in
Register for free to continue reading
Registration is a free and easy way to support our truly independent journalism
By registering, you will also enjoy limited access to Premium articles, exclusive newsletters, commenting, and virtual events with our leading journalists
Already have an account? sign in