Football sex abuse scandal: Crewe Alexandra 'had been warned about coach Barry Bennell'
'I'm incredibly angry the club continue to refute that they knew anything about suspicions of Bennell's activities,' says former Crewe board member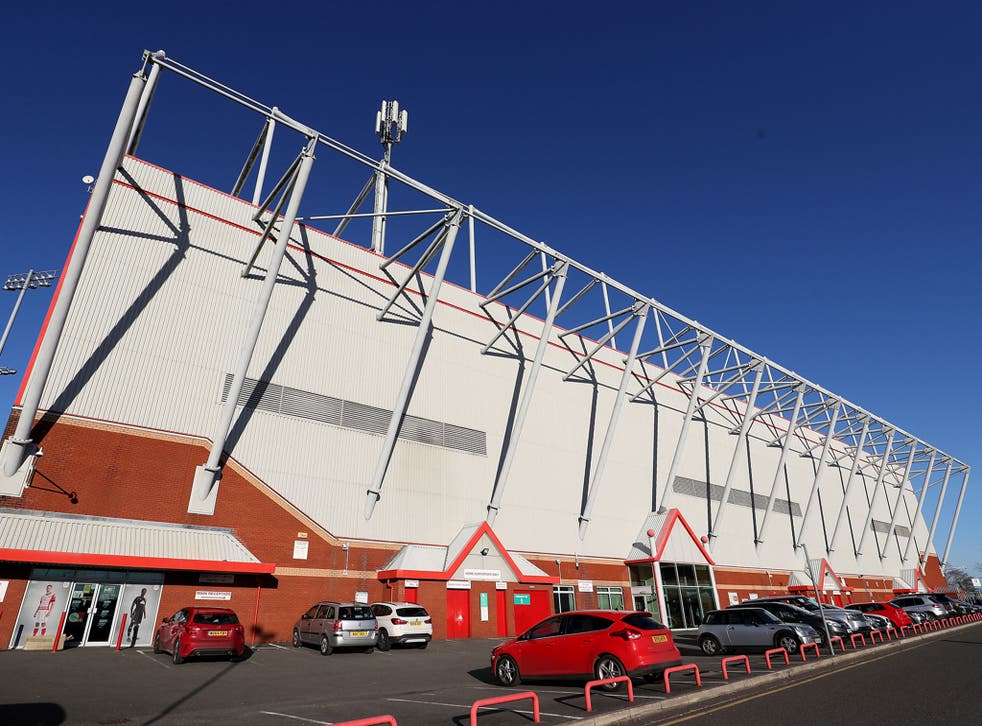 Crewe Alexandra were warned about the predatory activities of then-youth coach Barry Bennell in the late 1980s, according to a former board member at the football club most heavily involved in a widening sex abuse scandal.
A top-level meeting at the club discussed the allegations against Bennell and decided to keep him on despite growing concern over his relationship with young boys at the club, The Guardian reports.
According to former Crewe board member Hamilton Smith, the conclusion of the meeting was that Bennell would stay on as coach, on the condition that he not be left alone with the boys or allowed to arrange overnight stays.
Mr Smith said: "I'm incredibly angry the club continue to refute that they knew anything about suspicions of Bennell's activities.
"This was discussed at the club's top level and, as much as I tried to resolve this, regrettably I couldn't.
"I dread to think how many victims there are, and my heart goes out to them."
Bennell, a convicted paedophile, worked for Crewe, Leeds United, Manchester City and Stoke City football clubs from the 1970s onwards. In 1994, Bennell was given a four-year sentence for raping a British boy on a football tour of Florida.
In 1998, he was sentenced to nine years in prison for 23 charges of sexual abuse against six boys.
And he was jailed a third time in 2015 after pleading guilty to abusing a boy at a football camp in Macclesfield in 1980.
Crewe's Director of Football Dario Gradi, who previously worked alongside Bennell, expressed his sympathy for the victims and stated the club was carrying out an internal investigation.
Following former professional footballer Andy Woodward coming forward to talk of his alleged abuse at the hands of Bennell, a string of fellow footballers have discussed their own alleged abuse.
Former Manchester City youth football player Jason Dunford, who said Bennell attempted to touch in him at a Butlins holiday camp, said the scandal was bigger than that surrounding Jimmy Savile.
He told the BBC's Victoria Derbyshire programme: "I believe there was a conspiracy and paedophile ring.
"I think Savile looks like a choirboy compared to this fella.
"There were people at those clubs who had a duty to look after boys coming through their system."
Chris Unsworth, 44, a former Crewe youth player, has also made allegations against Bennell and accused the club of turning a blind eye, telling Victoria Derbyshire it was "swept under the carpet".
Former England and Manchester City players David White and Paul Stewart and former Crewe Alexandra player Steve Walters have also spoken out about being sexually abused by football coaches.
UK news in pictures

Show all 50
Scotland Yard, Cheshire, Hampshire and Northumbria police forces all confirmed they were investigating allegations of child sex abuse within football.
In response to the unfurling scandal, the NSPCC has launched a separate hotline for potential victims.
An unnamed former Newcastle United player has said he was abused in the club's youth system, Northumbria Police said.
According to The Guardian, the former player made allegations against George Ormond, a coach in the North East who was sentenced to six years in prison in 2002 for carrying out numerous assaults across a 24-year period.
Register for free to continue reading
Registration is a free and easy way to support our truly independent journalism
By registering, you will also enjoy limited access to Premium articles, exclusive newsletters, commenting, and virtual events with our leading journalists
Already have an account? sign in