Foreign workers 'used as slave labour' by beds supplier to Next and John Lewis
Ethical audits by a series of firms failed to spot their supplier was employing foreign workers for less than £2 a day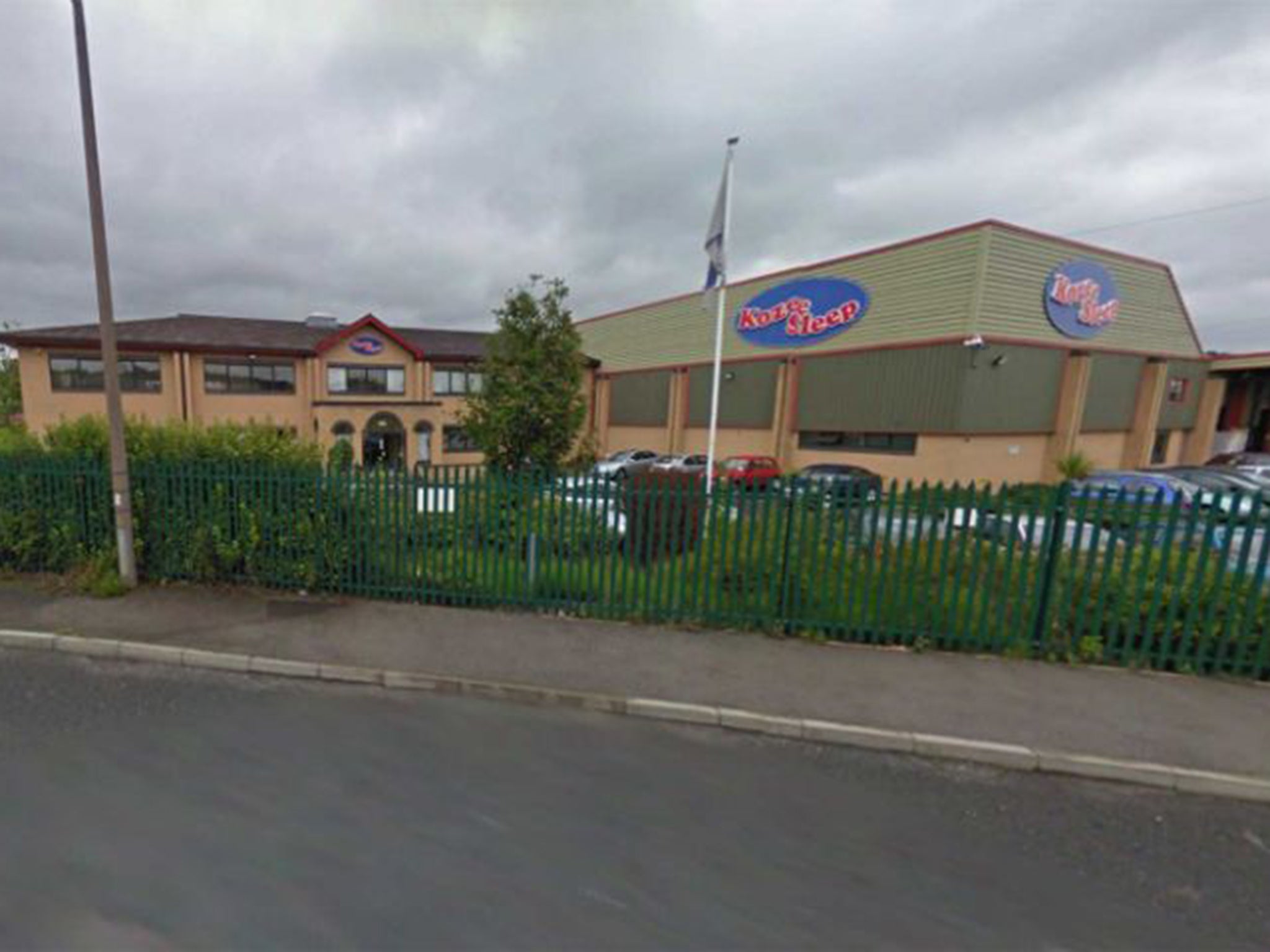 Scores of foreign workers were employed as "slave labour" in "inhumane conditions" by a UK bed maker who supplied leading British high street retailers, a court has heard.
Ethical audits by a series of firms including John Lewis, Next and Dunelm Mill failed to spot their supplier was employing foreign workers for less than £2 a day.
Large numbers of Hungarian nationals were employed by bed-making firm Kozee Sleep at its factory in Dewsbury, West Yorkshire. Three people linked to the business went on trial at Leeds Crown Court on 8 October accused of people trafficking.
Prosecutors said company owner Mohammed Rafiq and two other men who had positions within the firm – Mohammed Patel and Mohammed Dadhiwala – knew that workers supplied to them were trafficked. Christopher Tehrani QC, prosecuting, said: "Kozee Sleep provided some of the UK's largest retailers with beds and mattresses either directly or through intermediary companies.
"As part of the contract, Kozee Sleep was required to adhere to each company's policies re ethical trading, which included how they treated persons who worked on their premises," he added.
Mr Tehrani said each firm conducted regular ethical audits prior to May 2014 but "nothing untoward had been uncovered during those audits", he said.
The jury were told the Hungarians were provided by a man called by Janos Orsos who operated a people-trafficking organisation. Mr Orsos supplied men to work at the firm's factory in Dewsbury and its subsidiary, Layzee Sleep, in Batley.
He said the prosecution alleged the three men on trial were involved with Orsos to source slave labour to work at both factories. "The prosecution case is that the three defendants were aware of the circumstances of the Hungarian nationals who were working at these sites and went along with their exploitation as a slave workforce for their own and others' gain."
Mr Rafiq, 60, of Staincliffe, Dewsbury, Mr Patel, 40, and Mr Dadhiwala, 46, both from Batley, West Yorkshire, all deny conspiracy to traffic individuals within the UK.
The court heard how workers brought to West Yorkshire from Hungary were normally given £10 a week and told they would get £1,000 after six months. They would also be given tobacco, food and accommodation.
The prosecutor said there was evidence Orsos was paid £3 a hour for the workers he provided – well below the minimum wage.
He described how Robert Bodo came to Batley from Hungary in January 2010 and was taken to live in a property where 40 to 50 people were living. Officials who investigated found squalid conditions the court heard. Mr Tehrani said inspectors found the house in a "horrendous state" and issued a prohibition notice on it. Mr Bodo was then moved, he said.
While working at Kozee Sleep for three-and-a-half years, Mr Bodo worked a minimum 60 hours a week or he had to do extra work somewhere else.
The prosecutor said he was paid £10 every Friday by Orsos. When he found out Orsos was being paid £3 an hour by the firm, Mr Bodo tried to leave but "couldn't as Janos Orsos had his national insurance and bank card", the prosecutor said. A second worker, Mark Kovacs, came to the UK from Hungary in January 2013 and was put in a two bedroom house in Bradford. During the four months he lived there, Mr Kovacs estimated between 25 and 42 people lived at any one time.
The prosecutor said he was later moved to a three bedroom flat in Dewsbury, where 30 people lived.
As well as working 8am to 7pm weekdays at Kozee Sleep, he was also expected to work for free for Orsos at weekends doing house renovations, painting and gardening, from 9am to anything up to 6pm or 7pm.
He said Mr Kovacs "escaped Mr Orsos's clutches" with the help of a charity called Hope for Justice.
Another worker, Josef Barheli, met Orsos while unemployed in Hungary after serving time in prison for unpaid fines in 2011. Orsos, was working as an unofficial agent recruiting men to work in West Yorkshire.
When Mr Barheli arrived he found he had to share a bedroom with 11 other people.
"Mr Barheli later complained to Janos Orsos that the conditions were inhumane, but Janos Orsos told him "That's just the way it is."
The court heard Mr Barheli later injured his leg in a work accident but the company did not properly record it and gave him £15,000 compensation. However, Orsos, who personally handed the enveloped wages to the Hungarian workers at the end of each week, claimed £10,000 for himself. The trial continues.