Family of student stabbed to death on way home from football match blame police and government for murder
'How many more have to die this way before everyone cares? How many more communities like ours have to be terrorised by mindless stabbings?'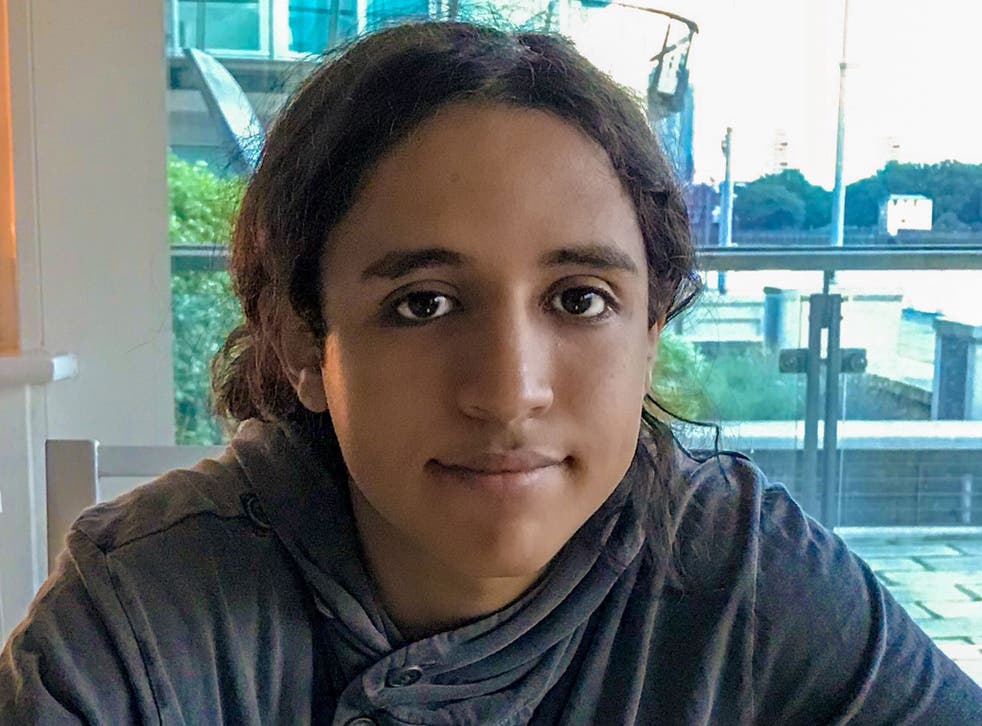 The family of a law student who was stabbed to death on his way home from a football match have blamed police and the government for allowing his murder to happen.
"How many more have to die this way before everyone cares?" asked relatives of 18-year-old Sami Sidhom. "How many more communities like ours have to be terrorised by mindless stabbings?"
The 18-year-old was attacked by a group of youths as he arrived home from a West Ham match in East London on 16 April and stabbed multiple times, dying in the street.
The murder came amid a spate of violence that shows no sign of slowing in London, with a 20-year-old man stabbed to death on Saturday and 32-year-old fatally attacked on Thursday.
Sami's family described the teenager as a "model son" who was studying to be a lawyer and to bring justice to those who needed it.
"He never had a chance to do any of that because he was stabbed in the back by cowards in the dark," said a statement.
"We've somehow ended up in a society where our brightest hopes are taken before they've even started.
"It is shameful that a single knife is allowed on the street. There isn't a single fathomable reason why this is still tolerated, unchecked and unstopped.
The teenagers murdered in London in 2018

Show all 21
"Those who are responsible for enforcing the banning of knives in our streets are also responsible for his death."
Relatives thanked members of the public who rushed to help the teenager and comforted him as he collapsed just yards from his front door.
"Your humanity has given us considerable comfort at an unbearable time," they added. "We just cannot let a silent knife kill more young people outside their homes. It wasn't just Sami that got stabbed near his home. It was justice itself that got stabbed in the back.
"It's up to all of us to ensure that justice and life should be given and never taken."
Within hours of their emotional appeal, a 22-year-old man was arrested on suspicion of murder and has been taken into custody.
Police continue to appeal for information on the attack in Forest Gate and are asking for any witnesses who saw suspects fleeing by car to come forward.
Detective Chief Inspector Mark Wrigley said: "This investigation continues and while the motive for this horrific attack still remains unclear, we are making progress."
The appeal came after a 20-year-old man was stabbed to death in Finsbury Park in the early hours of Saturday morning – the 39th fatal knife attack so far in London this year.
Kwasi Anim-Boadu was found wounded in Roth Walk and pronounced dead 45 minutes later, while 21-year-old Brayane Tchenda was found nearby suffering from stab injuries.
He was later arrested and charged with possession of an offensive weapon, with police believing the pair had been involved in a fight involving a large number of people.
Kwasi's sister said her brother had been taken away from his family "in the blink of an eye".
"His life was cut short due to a brutal and violent mindless act of knife crime," she added.
"Kwasi was a young boy who was full of life, he brought joy to everyone around him through his conspicuous smile and heart-warming aura.
"He was to turn 21 in May and had his whole life ahead of him."
She said knife crime "needs to stop", adding: "If you love our community-stop killing one another."
Two days before the murder, a 32-year-old man died of his injuries following a fight in Morden.
Aaron Springett collapsed in the street on Thursday and died the following day in hospital, with the cause of death given as blunt force trauma to the chest.
A 31-year-old man has been charged with murder and police are appealing for witnesses to the attack, which happened in a busy area, to come forward.
Friends and family have been leaving tributes to the "fun, lovely man" on a Facebook page started by his devastated sister.
More than 50 people, including around a dozen teenagers, have been murdered in London so far this year and police are still investigating the motive for many of the attacks.
But the capital has seen a surge in violence between gangs engaged in so-called postcode wars over territory and drugs, sparking fears of escalating tit-for-tat attacks.
In just one week earlier this month, two teenagers were shot dead in separate attacks and several teenagers, some as young as 13, stabbed.
Several MPs have written to the government demanding action, while the London mayor Sadiq Khan said extra resources had been given to the Metropolitan Police to "fight this scourge and to remove violent criminals and weapons from the streets".
"We are also working tirelessly with the Met Police, community and youth groups, health and education services, and local and national government on preventing young people getting dragged in to lives of violent crime," he added.
Scotland Yard has increased the use of blanket stop and search powers to target "freely available" weapons including guns and knives before they can be used.
Earlier this month, the government laid out a new 114-page strategy to combat serious violence, which detailed a range of possible factors including the use of social media to intensify gang wars and changes in the drugs market.
It was heavily criticised for failing to mention the plummeting number of police officers in Britain, which fell to the lowest number on record in September as recorded crime rose by 14 per cent nationwide.
Leaked research carried out as part of the Serious Violence Strategy said offenders may have been "encouraged" by the lack of police resources and fall in charge rates.
The government has repeatedly refused appeals from police forces for a blanket increase in funding to combat increased demand, violence and the terror threat, while critics have accused the Conservatives of fuelling gang crime with cuts to youth services that are vital for prevention.
The Home Office has announced a new £11m Early Intervention Youth Fund for community projects and £3.6m for a centre coordinating work against "county lines" drug gangs, who frequently use children in their work.
Register for free to continue reading
Registration is a free and easy way to support our truly independent journalism
By registering, you will also enjoy limited access to Premium articles, exclusive newsletters, commenting, and virtual events with our leading journalists
Already have an account? sign in