Former British boxing champion Anthony Small 'planned to join Isis'
Court hears how Small and two other men attempted to flee to Syria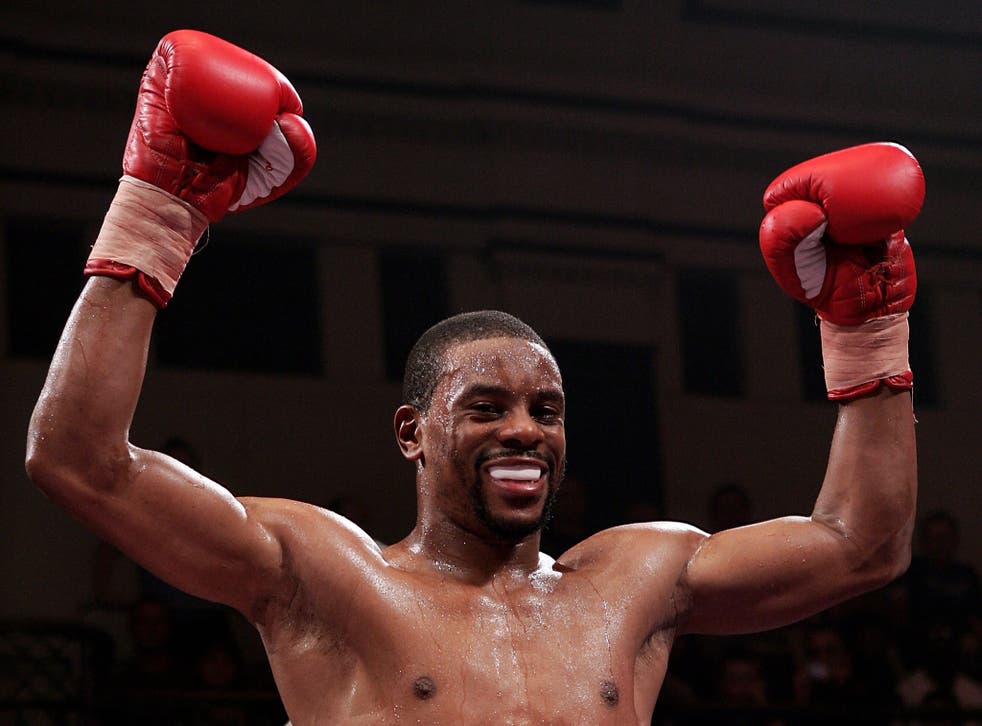 A former British boxing champion planned to travel to Syria to fight with Isis, a court has heard.
Anthony Small, 33, who won both the British and Commonwealth light middleweight championships in 2009, is accused of trying to flee to the war-torn country after spreading terrorist material online.
He was arrested after two other men, Michael Coe and Simon Keeler, both 34, were found with false documents in the back of lorry at Dover on November 30 as they allegedly tried to join Isis.
Small was not with the pair after breaking his hand two days earlier, the hearing was told.
All three men are charged with engaging in conduct in preparation of terrorist acts.
Opening their trial at the Old Bailey, prosecutor Richard Whittam QC said: "The prosecution's case is they intended to travel to Syria to join and support what is called Islamic State of Iraq and Levant, known as Isil or Isis."
Small is also accused of publishing an article online called Attacks By Muslims In Perspective, giving an address entitled "Why the Islamic State is rejected", and publishing a recording of a speech called "Another James Foley beheading".
He is charged with disseminating terrorist publications, two charges of supporting a proscribed organisation and a charge of conspiracy to possess false identity documents with improper intention.
Mr Whittam said Small, who "enjoyed some success" as a British and Commonwealth light middleweight champion, had sold memorabillia leading up to his arrest.
He had not received false documents but they were in the process of being arranged by the same people who helped Coe and Keeler, he added.
Timeline: The emergence of Isis

Show all 40
Both Small and Coe had been previously been photographed at a demonstration on the 10th anniversary of the September 11 attacks, the court heard.
Coe, a married father-of-one, converted to Islam in 2007 and attended a number of demonstrations including protests over the banning of niqabs in France and the values of Sharia law, Mr Whittam said.
Keeler, who is also married with a number of children, had spoken out in favour of a "universal Muslim state founded on Sharia law", and accepted his religious views were considered "outside the mainstream by many people in the Western world", it was claimed.
The three defendants, who live at addresses across east London, deny the charges against them.
Press Association
Register for free to continue reading
Registration is a free and easy way to support our truly independent journalism
By registering, you will also enjoy limited access to Premium articles, exclusive newsletters, commenting, and virtual events with our leading journalists
Already have an account? sign in
Register for free to continue reading
Registration is a free and easy way to support our truly independent journalism
By registering, you will also enjoy limited access to Premium articles, exclusive newsletters, commenting, and virtual events with our leading journalists
Already have an account? sign in