'Spy in a bag' case: Gareth Williams was blackmailed with 'staged photos in Las Vegas hotel room' by Russian spies, claims former KGB agent
Boris Karpichkov now lives in the UK under a new identity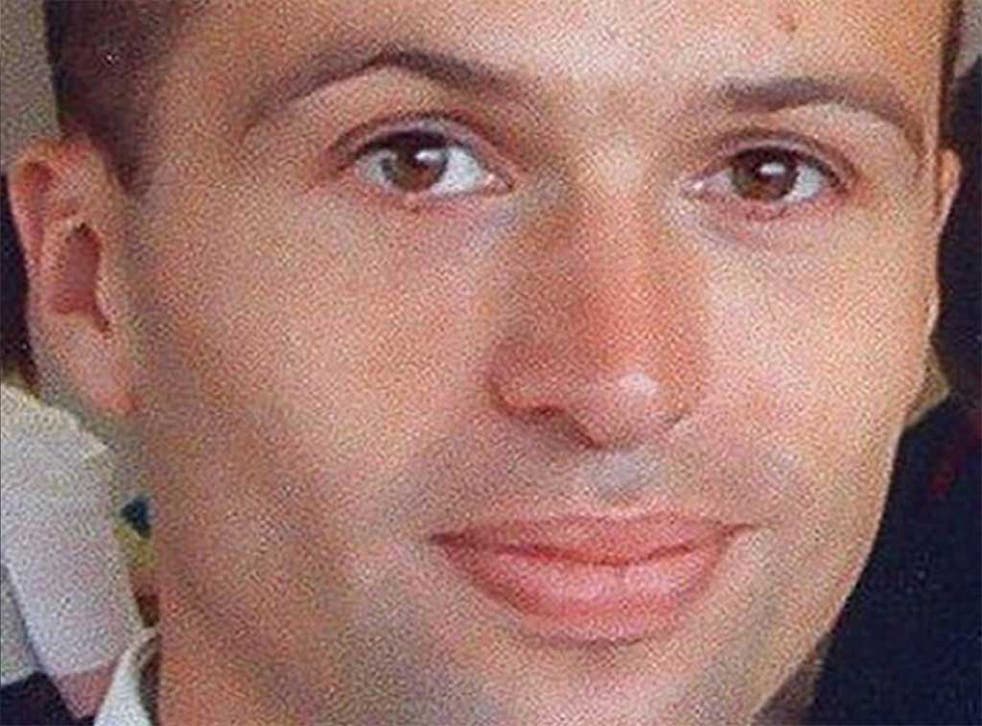 A former KGB major says he believes Gareth Williams was murdered by Russian hit men as the MI6 spy refused to become a double agent, even after they blackmailed him by taking compromising, staged photographs.
The former major and intelligence officer Boris Karpichkov, who was exiled from Russia and now lives in the UK with a new identity, told his version of events to The Daily Mail. He claims to have a source high up in Russian intelligence services.
Mr William's dead body was found locked in a bag in his Pimlico flat in 2010. He has been a codebreaker at GCHQ but at the time was on secondment to MI6 at their offices in Vauxhall, London.
A coroner ruled in 2012 that the spy was "probably killed unlawfully", but also ruled it unlikely his death will ever be "satisfactorily explained".
Reports that Mr Williams, 31, died from a sex game gone wrong were also dismissed by coroner, Dr Fiona Wilcox who said there was no evidence to suggest claustrophilia — a desire for confinement in enclosed spaces.
Spy Gareth Williams was probably the victim of a 'criminally mediated' unlawful killing

Show all 4
Mr Karpichkov claims a Russian double agent working at GCHQ set his sights on recruiting codebreaker Mr Williams to work for the SVR, formerly known as the KGB.
The 'mole', known as 'Orion' befriended Mr Williams in his recruitment bid, and introduced him to a third party named Lukas, according to Mr Karpichkov.
When Mr Williams travelled to Las Vegas for a specialist computer hacking convention, he encountered Lukas and they both visited a nightclub.
Mr Karpichkov alleges that Lukas was aware of rumours that Mr Williams cross-dressed and visited gay nightclubs, and used this as a mechanism to blackmail the codebreaker.
Suggestions that Mr Williams enjoyed cross-dressing and bondage were dismissed by Dr Wilcox during the inquiry into his death, she said: "I wonder if this was an attempt by some third party to manipulate the evidence" and that "Gareth was naked in a bag when he was found, not cross-dressed, not in high-heeled shoes."
Allegedly, Mr Williams drink was spiked and he passed out in a rented home in the US; photographs were then taken of him in bed next to a man and woman and ecstasy tablets were planted in his pocket.
The photos were used to force Mr Williams to cooperate, otherwise his friends and family would see them, says Mr Karpichkov.
The plot to use the photographs for blackmail was unsuccessful, according to Mr Karpichkov, as the Welsh-born spy told Lukas he knew 'Orion' must have informed him.
Fearing that the double agents identity would be revealed at GCHQ, Mr Williams was then murdered by hitmen through a poisonous injection in the ear, alleges Mr Karpichkov.
Dr Wilcox said in 2012 that the involvement of intelligence services in Mr Williams' death was a "legitimate line of inquiry" but there was no actual evidence to support this.