Former London Zoo meerkat expert fined for glassing monkey-handler in row over llama-keeper
Westlake hit Ms Sanders in the face with a wine glass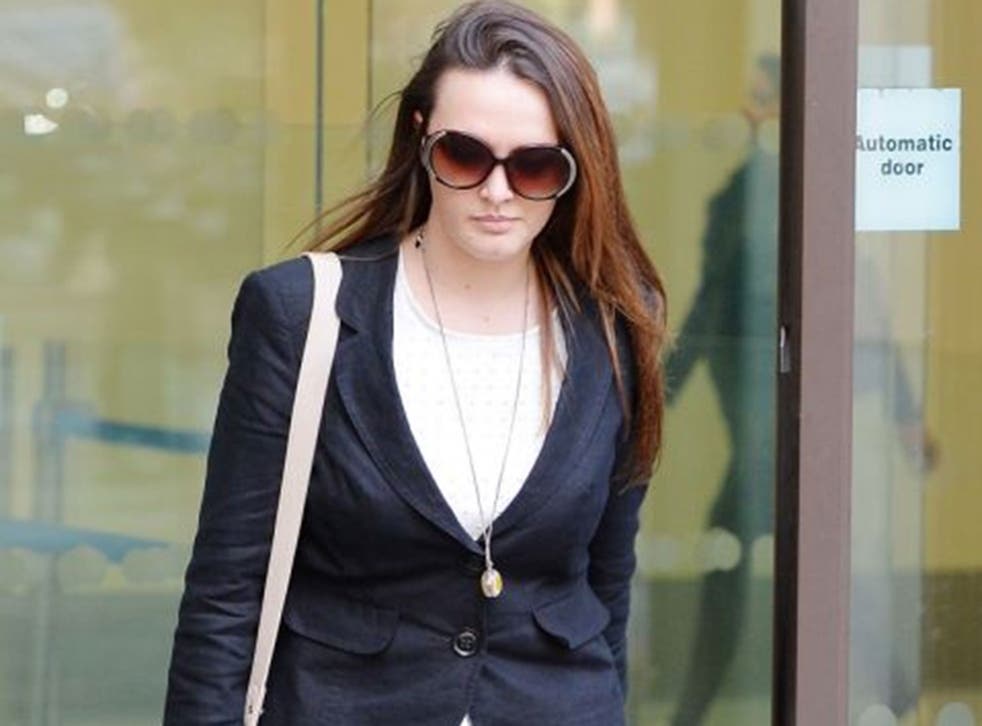 A meerkat expert who attacked a monkey handler in a row over a llama keeper has been ordered to pay £800 in compensation.
Former zoologist Caroline Westlake, 30, glassed Kate Sanders – a monkey handler and ex-girlfriend of her boyfriend Adam Davies – at a Christmas party at London Zoo.
Westlake hit Ms Sanders in the face with a wine glass after she overheard her making derogatory comments about her appearance in the toilets at the Prince Albert Suite earlier that evening, Westminster Magistrate's Court heard.
Ms Sanders told friends in the toilets: "Have you seen the state of her?"
The meerkat specialist, from Banstead, Surrey, said she accidentally hit Ms Sanders with a glass after she was confronted at the event on 8 December.
She claimed that Ms Saunders attacked her first by punching her in the face, and held her over a balcony while spitting in her face.
Westlake said she did not recall striking Ms Sanders with the glass, but acknowledged that her ADHD and dyspraxia may have caused her accidental movements.
Miss Sanders was rushed to hospital and had to have a total of five stitches, the court was told.
Westlake denied one count of assault but was convicted by magistrates.
She wept in court as the she was sentenced to a 12-month community order and was ordered to pay £800 in compensation to Ms Sanders over what the district judge described as a "nasty" injury. She must also pay £200 in prosecution costs.
District Judge Jeremy Coleman told Westlake that she was lucky to have not been convicted for a more serious charge.
London Zoo sacked Westlake following the incident.
Additional reporting by PA
Animal behaviour: Llamas and meerkats
First domesticated by Incas in the Peruvian Andes more than 5,000 years ago, llamas can be bred in a number of situations, including "harem" breeding, where the male – or sire – is left in the company of a group of females for most of the year.
They are highly sociable herd animals, but males will fight to establish dominance by spitting, ramming each other with their chests and neck wrestling. Females restrict themselves to spitting to control other llamas.
Meerkats are also sociable, but the alpha pair in the group will seek to stop others mating, kill offspring that are not their own, and forcibly eject the mothers that gave birth to the offending young.
Register for free to continue reading
Registration is a free and easy way to support our truly independent journalism
By registering, you will also enjoy limited access to Premium articles, exclusive newsletters, commenting, and virtual events with our leading journalists
Already have an account? sign in
Register for free to continue reading
Registration is a free and easy way to support our truly independent journalism
By registering, you will also enjoy limited access to Premium articles, exclusive newsletters, commenting, and virtual events with our leading journalists
Already have an account? sign in