Former MP Margaret Moran fiddled £53,000 expenses, jury rules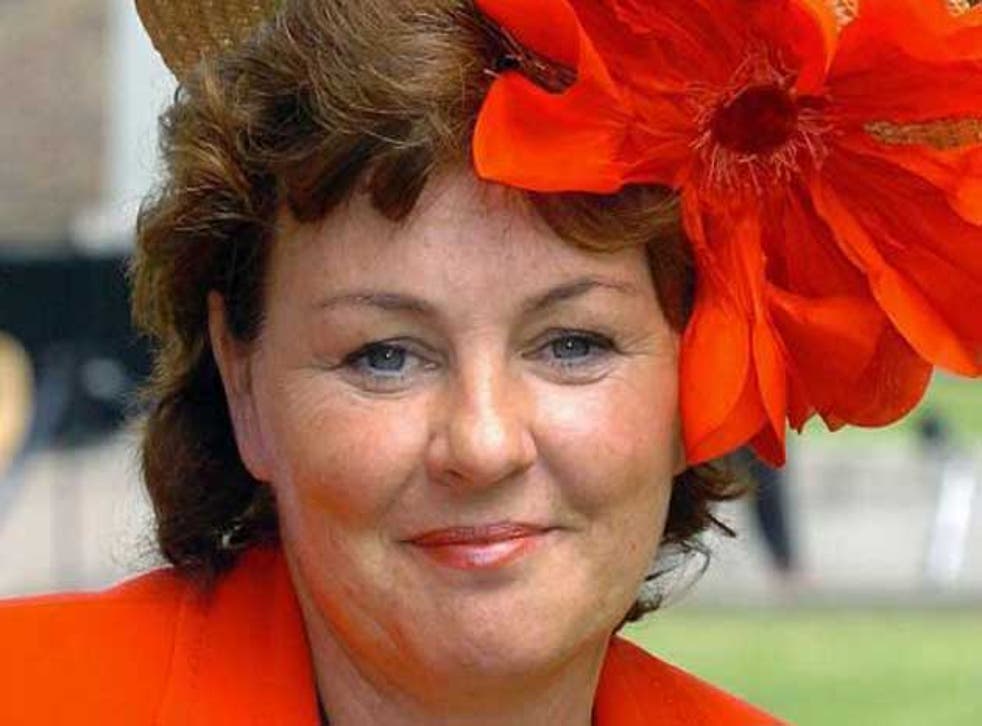 A former Labour MP fiddled her expenses claims to receive more than £53,000, a jury has ruled.
Margaret Moran, 57, forged invoices for more than £20,000 of non-existent goods and services and claimed nearly her entire annual allowance in just one bogus expense entry.
Between 2004 and 2008, Moran, who served as MP for Luton South from 1997 until 2010, was found to have claimed £60,000 in parliamentary expenses, of which she received £53,000.
Jurors at Southwark Crown Court in London were unable to return a guilty verdict after it was ruled that Moran was unfit to stand trial for mental health reasons.
Instead, in a trial of issue, the jury found that she had committed 15 counts of false accounting and six counts of using a false instrument over the claims for parliamentary expenses.
Mr Justice Saunders adjourned the disposal of the case to a later date after the jury reached a unanimous verdict on all counts.
Moran may be subject to a supervision order, a hospital order or absolute discharge, where no further action is taken against her, the judge said.
She will not face a criminal conviction due to her ill health which meant she was unfit to stand trial, the court heard.
"She is presently being treated by psychiatrists at home and that treatment will continue," Mr Justice Saunders said.
Moran's false expenses claims are the largest amount uncovered in the wake of the MPs' expenses scandal. Former Labour minister Elliot Morley was jailed last year for dishonestly claiming more than £30,000 in parliamentary expenses.
The court heard Moran submitted an invoice for £22,500 in August 2008 - just under the annual maximum expense allowance for an MP - to treat dry rot at her Southampton home, using the money instead to fund "home improvements".
She was able to make the dry rot claim by "flipping" her two homes - changing which property was her second home and therefore allowing her to claim expenses on it.
Moran also changed dates on invoices for the work so that the money would be paid.
One invoice in August 2007 was for £14,805 - apparently for boiler repairs and work on her conservatory in her constituency home in Luton, when it was actually at her house in Southampton, the court heard.
On another fake bill for more than £4,000, address details given for a building firm were those of an elderly couple.
She also claimed more than £2,000 for a landline at her flat when there was no phone line fitted, the jury heard, and for carpet for three bedrooms for her one-bedroom Westminster flat.
Moran, of Ivy Road, St Denys, Southampton, was found unfit to stand trial due to mental health issues, which meant proceedings took place in her absence.
James Sturman QC, defending, said the case represented "a very, very unhappy period for British democracy".
Rather than finding her guilty, jurors had to decide whether Moran did commit the acts alleged in the charges, and whether they amount to the offences with which she is charged.
Jurors heard that Moran altered addresses to make it look as if she was making legitimate claims for her second home or constituency office, when they were to cover her personal costs.
Moran "abused the scheme", prosecutors said, going as far as to re-submit expenses claims with different descriptions and supportive invoices if they were initially rejected by parliamentary authorities.
The former Luton South MP tried to claim £47 for printing 50 Christmas cards, but was told that greetings cards were not covered by parliamentary expenses, the court heard.
So she submitted a new invoice for the same amount, but this time for "printing services", jurors were told.
The same thing happened with a claim for birthday cards, which were later described as "surgery cards".
Moran submitted a claim for £22,500 for urgent works for dry rot at her Southampton home in August 2008.
Jurors heard, however, that a builder completed the work between September 2007 and March 2008 before the property became Moran's recognised second home in October 2008.
It had previously been listed as her first home after the sudden death of her sister as she became guardian to her two young children, the court heard.
Matthew Sinclair, chief executive of the TaxPayers' Alliance, said: "It is now a statement of fact that Margaret Moran fiddled her expenses, abusing the trust that taxpayers and voters had placed in her.
"Despite this, today's verdict does not feel like justice done, as the disgraced MP was not actually on trial. Moran's medical inability to stand in court appears to be a result of her own actions.
"Politicians who abuse the trust of the electorate should expect to be held to account for their actions in the public eye as well as through the justice system."
PA
Register for free to continue reading
Registration is a free and easy way to support our truly independent journalism
By registering, you will also enjoy limited access to Premium articles, exclusive newsletters, commenting, and virtual events with our leading journalists
Already have an account? sign in
Register for free to continue reading
Registration is a free and easy way to support our truly independent journalism
By registering, you will also enjoy limited access to Premium articles, exclusive newsletters, commenting, and virtual events with our leading journalists
Already have an account? sign in