Former Portsmouth Football Club owner Vladimir Antonov on trial for £400m bank fraud in Lithuania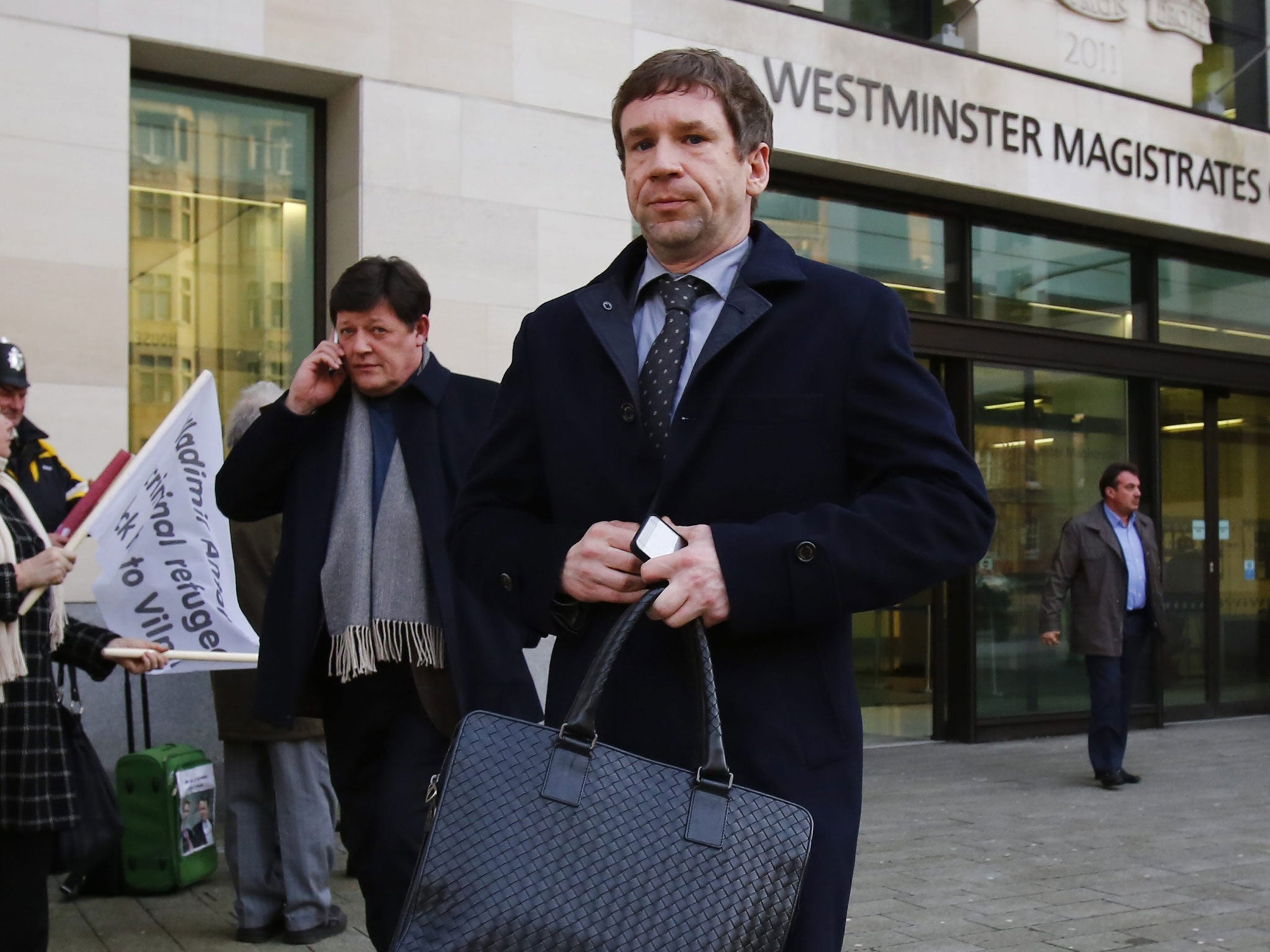 The former owner of Portsmouth Football Club faces trial in Lithuania over a £400 million bank fraud after failing to convince a judge that he could be killed if he was extradited.
Vladimir Antonov, 38, and his former business partner Raimondas Baranauskas, 56, are accused of systematically plundering their former bank, Snoras, and sending millions of pounds in 33 transfers to Swiss and other offshore accounts that they controlled.
The Russian-born Mr Antonov has fought extradition for months saying that the charges against him were part of a politically-motivated plot and claimed that he was being persecuted because of his the bank's ownership of an anti-government newspaper.
Mr Antonov, whose father was shot and injured in Russia in 2009 over a suspected business dispute, claimed that he was at threat from attack in prison if he was sent abroad to stand trial. But his claims were dismissed yesterday by a judge who ruled that he could expect a fair trial in Lithuania with no risk to his human rights.
"Albeit not an ideal prospect, it may well be considered necessary, and/or appropriate that VA [Vladimir Antonov] will have to be housed in solitary confinement within the Lithuanian prison estate, so as to ensure his safety," said district judge John Zani in his ruling today.
The ruling concludes several turbulent years in Britain for Mr Antonov who was forced to quit the football club in 2011 because of the case against him in Lithuania and the collapse of his company. He has long-been dogged by money-laundering accusations and earlier attempts to set up a bank in Britain were stymied by the regulatory authorities.
It emerged yesterday that a senior Scotland Yard detective investigating the near-fatal shooting of another Russian banker in the Canary Wharf business district of London in 2012 gave evidence at last year's hearing. The detective's evidence was not made public but was believed to be linked to the shooting of German Gorbuntsov, an acquaintance and one-time business rival of Mr Antonov. The banker was believed to have been a victim of an overseas hitman who fled back to eastern Europe after the attempted killing.
The detective's evidence was linked to Mr Antonov's claim that he should not be extradited as it would represent a "risk to life" or serious injury from "non-state actors" while in prison.
The extradition hearing heard last year that the Snoras bank was nationalised after it was brought to its knees by "prime mover" Mr Antonov with money allegedly channelled abroad over three years. The last of the transfers were made as Notting Hill-based Mr Antonov took control of the football club – described in court as an economic "basket case".
Mr Antonov quit Portsmouth football club in June 2011, when his company went into liquidation. The club's financial woes continued with docked points and two subsequent relegations. The club is now two points above the relegation zone in league two.
The men both face five charges including fraud and theft in Lithuania with some of the charges carrying sentences of up to ten years if found guilty. Mr Antonov's lawyer yesterday indicated that he would appeal the extradition ruling. Mr Antonov was bailed and the case is set to rumble on for months.