Former school governor who tried to import 'disgusting' child sex doll is jailed
'There is no evidence that these items help potential abusers. In fact, there is a real risk that those who use them could become desensitised and go on to abuse children'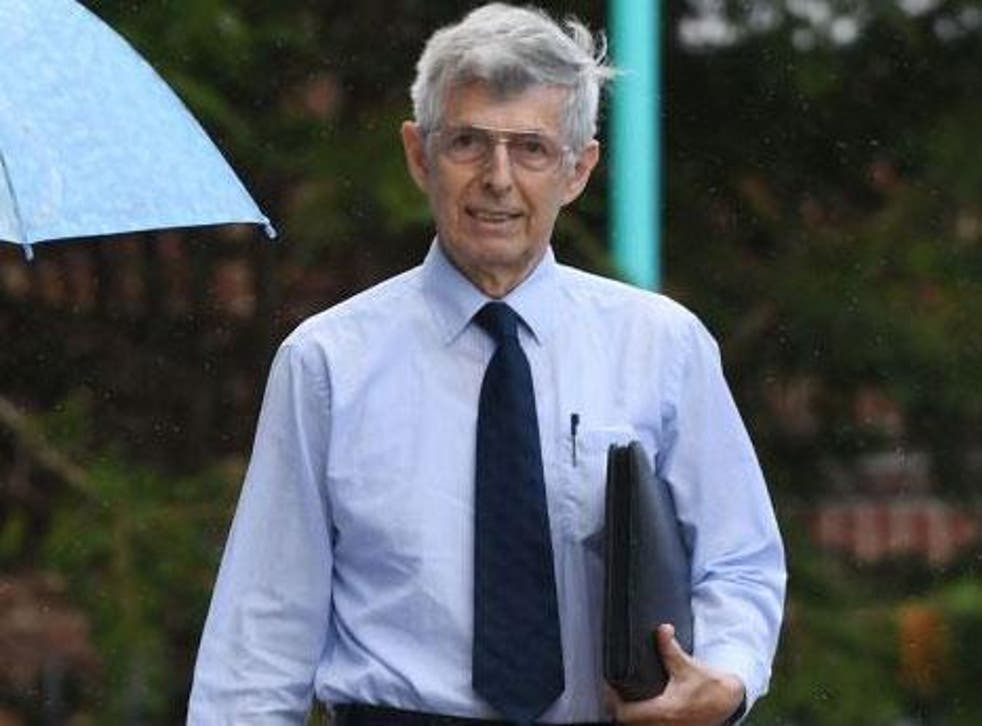 A former primary school governor and churchwarden has been sentenced to 16 months in prison for possessing a "disgusting" child sex doll.
David Turner, 72, also tried to import a doll from China, which came with a fishnet bodystocking.
It was labelled as a "mannequin" but was seized by officers at Stansted Airport, leading to a search of Turner's house in Ramsgate, Kent in December.
In July, Judge Simon James made a landmark ruling, deciding the dolls were obscene, after Turner's lawyers asked him to decide if they were illegal.
Ralph Clarke: 101-year-old paedophile becomes Britain's oldest prison inmate
Child protection charities welcomed the sentencing for the "grotesque" doll and said they hoped it would raise awareness of a "deeply disturbing trend".
While searching Turner's home, National Crime Agency (NCA) officers found two more dolls and over 34,000 indecent images of children.
Turner was prosecuted for a doll already in his house that was deemed to be the most realistic of the three.
An analysis of Turner's computer also revealed he had viewed websites selling items advertised as a "flat chested love doll" and a "mini silicone sex doll 65cms little breasts", the NCA said.
After his arrest, Turner resigned as a governor of St Ethelbert's Church Primary School in Ramsgate and from St Ethelbert's and Gertrude Church, where he was a warden.
He pleaded guilty at Canterbury Crown Court to three counts of possessing indecent images of children, two counts of making indecent images of children, and one count of making indecent footage of children.
"We hope the sentencing shines a light on this deeply disturbing trend and sends a stark warning to anyone thinking of buying one of these child sex dolls," said Javed Khan, Barnardo's chief executive.
"Evidence from the National Crime Agency shows there's a clear link between these obscene dolls and offences against vulnerable children, including the downloading of indecent images.
"Children need the law's full protection and we welcome further investigations and prosecutions into people who import these disgusting dolls."
An NSPCC spokesman said: "The importation of these grotesque dolls is an emerging problem and – as in this case – appears to be prevalent among individuals who have amassed indecent images and harmed children through their online activities.
"There is no evidence that these items help potential abusers. In fact, there is a real risk that those who use them could become desensitised and go on to abuse children.
UK news in pictures

Show all 50
"We're calling on the government to close a disturbing legal loophole and make it a crime to create, distribute or possess these dolls."
Hazel Stewart, from the NCA, said: "Importing child dolls to have sex with – as David Turner did – is a crucial flag to potential offending against children.
"In this case it enabled us to uncover Turner's longstanding sexual interest in children."
Border Force's deputy director of intelligence operations Dan Scully said: "Turner presented a respectable face to the community, but the long list of criminal offences uncovered by the NCA's investigation shows just how vital Border Force's initial intervention in seizing the obscene doll was."