G4S sacks employee arrested over international human trafficking ring investigation
The man is suspected of being part of a gang smuggling mainly Sri Lankan refugees through security checks onto flights into Britain and the US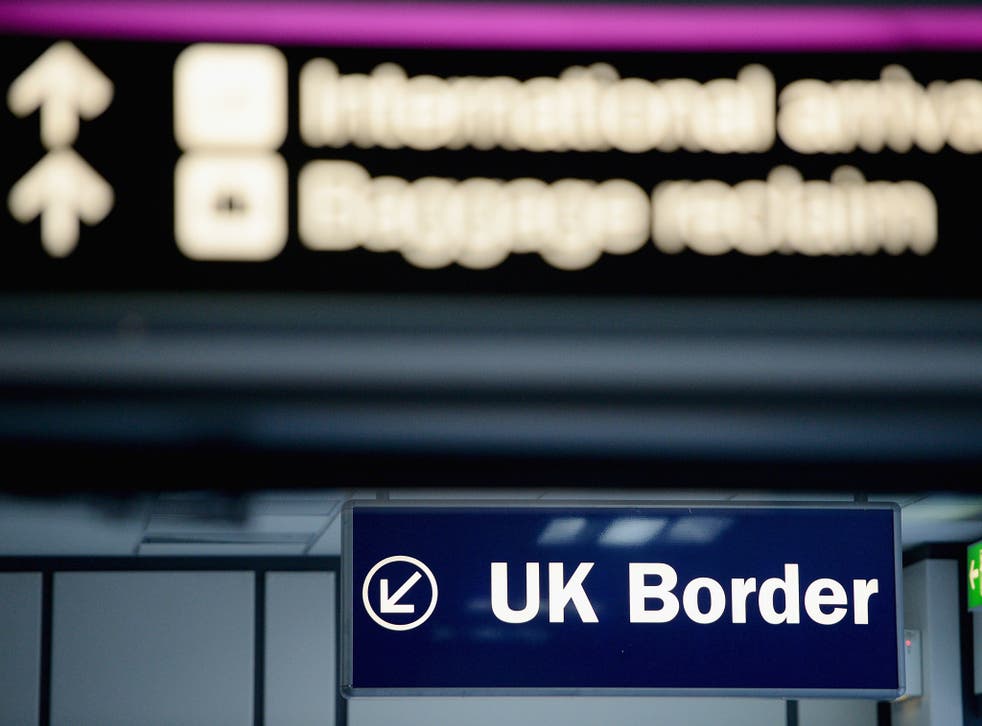 The private security firm G4S has sacked an employee after they were arrested by police investigating an international human trafficking ring that smuggled refugees into Britain and the United States.
The Sri Lankan man, who worked at Vienna Airport, is suspected of being part of a gang smuggling mainly Sri Lankan refugees through security checks onto flights.
A total of 13 private security staff based at the airport from a number of firms have been arrested over suspicions they abused their access to security systems, according to Austrian prosecutors who released details of the cases.
The G4S employee had been watched by Austrian detectives for a month after officials approached the company, based in Crawley, west Sussex, in February. Police moved in and arrested the men a month later. Anyone found guilty of human trafficking in Austria faces up to 10 years in jail.
G4S, who had a contract with Austrian Airlines to check travellers had the correct visa and the size and weight of their hand luggage, sacked the employee as soon as he was charged - Austrian law dictates companies must fire staff facing criminal proceedings.
Britain's most wanted foreign criminals

Show all 17
The airline hired G4S to carry out the visa checks because it faces financial penalties if travellers arrive at their destination without the correct documents. Airports are responsible for vetting and screening staff working on site rather than the private security firms they engage in contracts with.
No other member of G4S staff has been arrested as part of the ongoing investigation and the firm said it was working closely with authorities.
Austrian officials said one man from Poland and another from Sri Lanka are already in custody.
"We know of 10 trafficking trips, meaning 10 flights between last autumn and February," said a spokesman for prosecutors in the town of Korneuburg in Lower Austria province.
He did not name any companies involved and said it was not yet clear how many people had been smuggled through security checks. The men collected between 7,000 to 9,000 euros (£5,000 to £6,400) per person, the spokesman said.
The trafficking scheme involved using flight tickets issued to friends and acquaintances and was discovered after suspects tried to recruit a new accomplice. That person then contacted the police, the spokesman said.
One person who allegedly paid the suspects was refused entry into the United States, which raised alarm bells among authorities in Austria who widened their investigation.
Graham Levinsohn, G4S Regional CEO for Europe, said: "I can confirm that in compliance with Austrian labour law, an employee responsible for checking visa documentation at Vienna Airport on a contract with Austrian Airlines was dismissed in March following his arrest. A trial is on-going and we are unable to comment further."
A spokeswoman for the Home Office said it had no comment to make.
G4S, which runs services from moving cash to protecting ships, has come under criticism for a number of its contracts. At least six members of staff were dismissed earlier this month at a privately run young offenders' facility after a series of incidents of gross misconduct, including by some in leadership positions.
An Ofsted report on the G4S-run Rainsbrook secure training centre, near Rugby, said some staff were on drugs while on duty, colluded with detainees and behaved "extremely inappropriately" with young people, causing distress and humiliation.
Register for free to continue reading
Registration is a free and easy way to support our truly independent journalism
By registering, you will also enjoy limited access to Premium articles, exclusive newsletters, commenting, and virtual events with our leading journalists
Already have an account? sign in
Register for free to continue reading
Registration is a free and easy way to support our truly independent journalism
By registering, you will also enjoy limited access to Premium articles, exclusive newsletters, commenting, and virtual events with our leading journalists
Already have an account? sign in