Gardener must serve 35 years for murdering schoolgirl Kayleigh Haywood
Nottingham Crown Court hears how schoolgirl was groomed on Facebook by Beadman's neighbour, Luke Harlow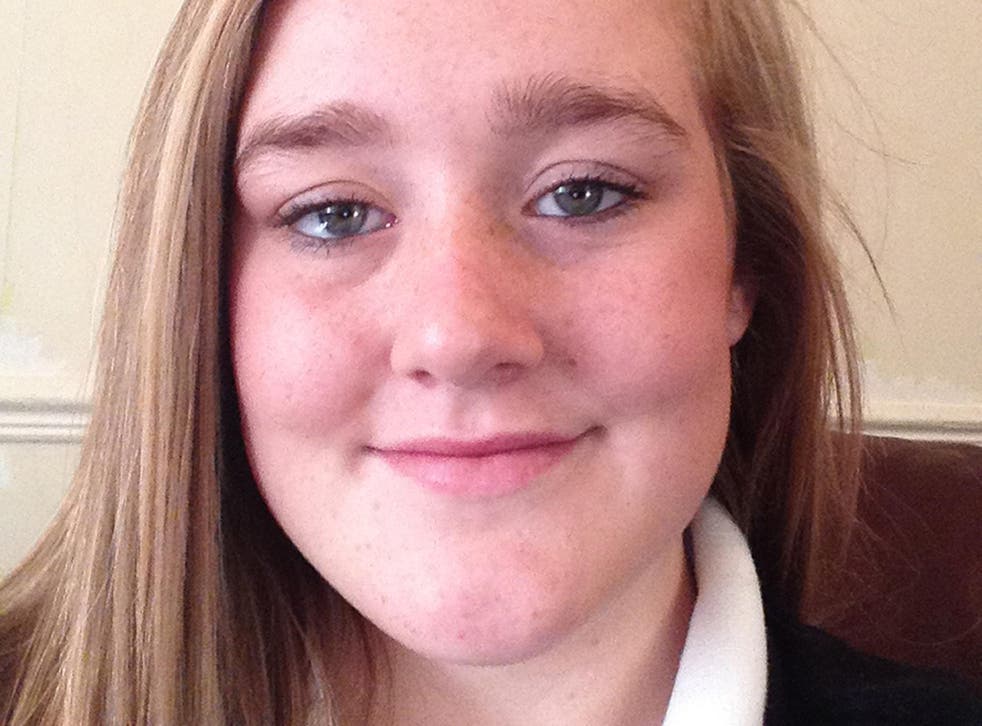 A landscape gardener who raped and brutally murdered a 15-year-old schoolgirl after she was lured to a flat by an online groomer has been told he must serve at least 35 years in prison.
The judge who sentenced Stephen Beadman to life in jail for murdering Kayleigh Haywood said the tragedy showed the dangers to which young people are exposed through social media "to the grief and bewilderment of unsuspecting parents".
She said it was "every parent's worst nightmare".
Members of Kayleigh's family listened in tears at Nottingham Crown Court as they heard how she was groomed on Facebook by Beadman's neighbour, Luke Harlow, who then tricked her into going to his home without her parents' knowledge.
At the flat in Ibstock, Leicestershire, Harlow - who was jailed on Friday for 12 years - sexually abused the teenager before inviting his neighbour, Beadman, into the property the next day.
The pair then kept her captive for more than five hours.
The judge, Mrs Justice Cox, said it may never be known exactly what went on in the flat during that time but, in the early hours of November 15 last year, Kayleigh ran out of the house half naked, pursued by Beadman.
After a neighbour saw him pin her to the ground in the street, he took her across a road where he raped her before marching her barefoot for a mile and a half across rough ground to where he battered her to death as she pleaded for him to stop.
The judge said Kayleigh had so many serious injuries to her face she had to be identified through her dental records.
She said: "The pain, terror and anguish that would have been suffered by this young girl is truly horrifying to contemplate."
The judge added: "She must have been absolutely terrified."
She told the court: "Kayleigh Haywood was a caring and responsible schoolgirl of fifteen, much loved by her family.
"Like many of her friends she was a frequent user of her phone, the internet and social media. This case has shown once again the dangers to which young users of online social media are sadly exposed, to the grief and bewilderment of unsuspecting parents."
Beadman, 29, and Harlow, 28, showed no emotion as the sentences were read out, but there were cries of "yes" from the public gallery, which was packed with members of Kayleigh's family, including her parents, Stephanie and Martin.
The family has dedicated itself to warning other teenagers of the dangers of social media and have co-operated with a new educational film aimed at schoolchildren.
The judge was told on Friday that police found child abuse images and extreme pornography on computers belonging to Beadman.
Officers also found that he had been searching for extreme pornography the day before he went round to Harlow's flat when Kayleigh was inside.
Beadman admitted murder and was found guilty of falsely imprisoning Kayleigh earlier this week, along with Harlow.
Harlow - a horror film fan who used the online name FunTimes and billed himself as a "professional serial killer" on Twitter - pleaded guilty to grooming Kayleigh and engaging in sexual activity with her.
The former warehouse and bar worker also admitted attempting to meet two other teenagers after grooming them online.
The court heard how he had used Facebook, WhatsApp and text messages to befriend Kayleigh, after vowing to "kidnap and keep" other girls during online conversations.
The judge described the messages he sent to all three girls as "chilling".
Prosecutor Miranda Moore QC said Harlow had tricked the girls into thinking "they were his princess, his only one, he would look after them and care for them".
The judge said the girls he targeted were now deeply traumatised but she noted that one said she still loved him which, she said, testified to the chilling nature of online grooming.
But the judge told Kayleigh's parents they should not blame themselves for not spotting the dangers of online grooming.
She said: "It seems to me this is every parent's worst nightmare.
"It is absolutely clear to me, absolutely no blame can be attached to them for what happened."
The body of Kayleigh, from Measham, was found three days after her death, hidden in a hedgerow near a stream, after an extensive police search involving more than 300 officers.
She was found after Beadman eventually gave officers a rough location.
Gary Bell QC, defending Harlow, said his client did not know Beadman would kill the teenager, but added: "She should not have been put in the path of the monster that lived next door."
An NSPCC spokesman said: "Kayleigh's tragic death is an example of the way the online world is increasingly being exploited by abusers.
"Young people face real threats on social media and it is vital we fight to keep our children safe online.
"Last week the NSPCC revealed more than 3,000 sex crimes using the internet were committed against children last year.
"It is vital that police are given the resources to tackle this rapidly-developing 21st century crime.
"Parents can also seek advice through the NSPCC's Net Aware website and helpline, operated in partnership with O2, on 0808 8005002."
Press Association